Sarah Paulson Gets Her 'American Horror Story' Spinoff Wish
When Ryan Murphy announced the American Horror Story spinoff, American Horror Stories, fans wondered how fan-favorite cast members, such as Sarah Paulson, would be involved. Now, Paulson has confirmed what role she'll be taking when the FX on Hulu series is released — and it's exactly what she wanted.
Ryan Murphy announces the 'American Horror Story' spinoff, 'American Horror Stories'
On May 11, Murphy teased American Horror Story viewers by announcing a spinoff series with a fan-made Zoom call of the cast. The image posted on Instagram included favorite actors such as Jessica Lange, Angelia Ross, Kathy Bates, Angela Bassett, Billie Lourd, Evan Peters, Lily Rabe, Taissa Farmiga, Adina Porter, Cody Fern, Denis O'Hare, Emma Roberts, Dylan McDermott, Finn Wittrock, Leslie Grossman, and Paulson. 
"American Horror Story cast zoom call…where we reminisced about the good times," Murphy wrote in the caption. "The spinoff we're doing called American Horror Stories (one hour contained episodes)…when we will start filming the next season of the mothership…and other stuff I cannot print."
Then a few weeks later, FX confirmed American Horror Stories, noting the new anthology spinoff is expected to be released on Hulu. 
Sarah Paulson discusses her dream role on 'American Horror Stories'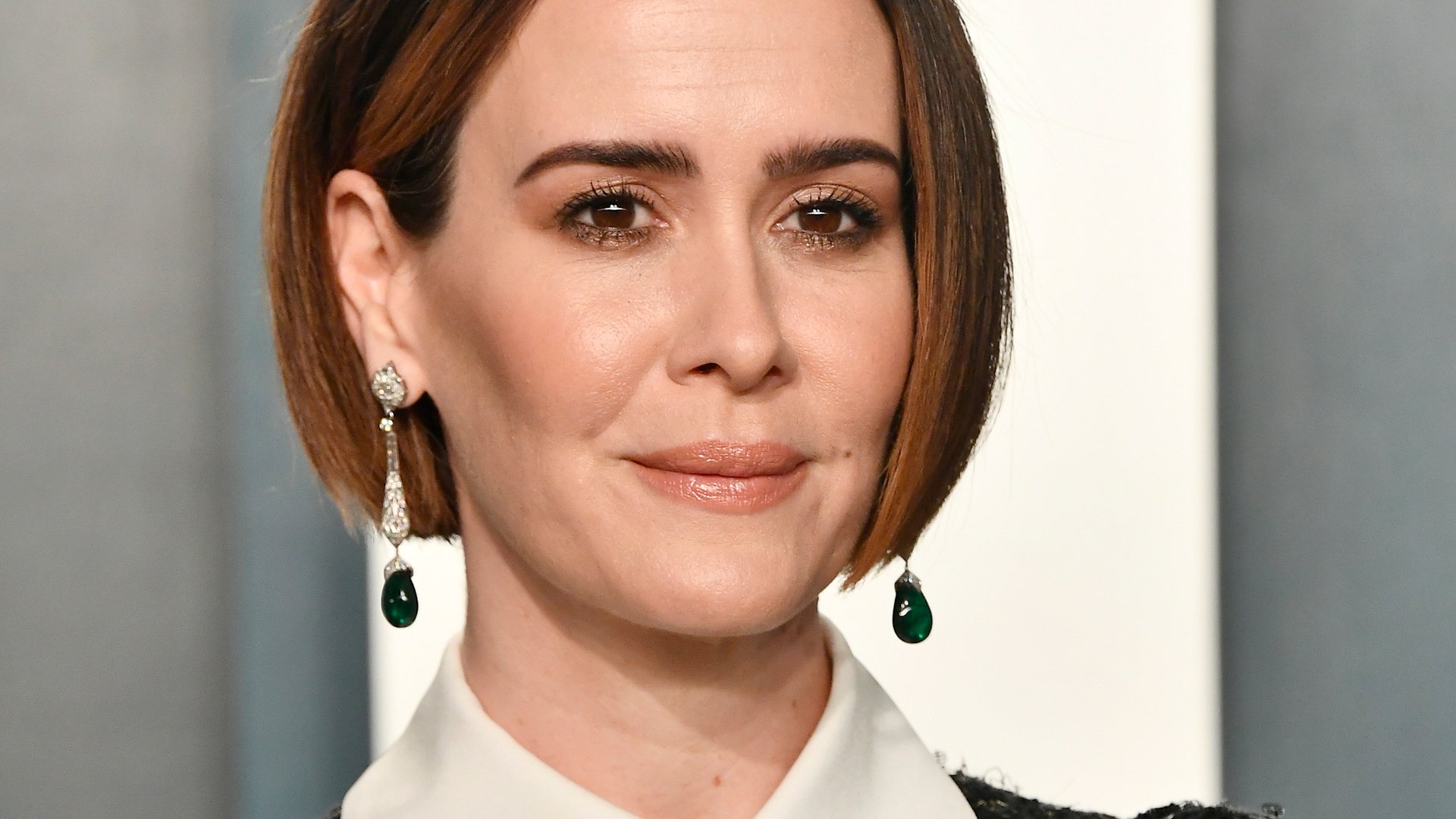 When Murphy announced the AHS spinoff series, Paulson told The Hollywood Reporter she would like to be involved in some capacity. But after making her directorial debut back in 2019 with the American Horror Story: Apocalypse episode "Return to Murder House," Paulson revealed she wanted to direct the most.
"I hope to be directing the new [series]. I hope that will, in fact, come to fruition," the actor said. "Not with anything official. But in fun, playful conversations with [Murphy], that has been floated about. So hopefully!"
She later added, "I would really like to have another opportunity to be in that world that obviously, having been in for so many years, I feel about as comfortable as one could feel trying my hand at that. I would like to do more of it. But I would also like to have more experience doing it. So for my second round-up at-bat, I would love it to be in that world."
That said, Paulson would still be up to star in the new spinoff.
"Of course I want to be in it, too," she said. "There's no American Horror Story spinoff, movie, play, projection from space that I would not want to be a part of if I could be."
Sarah Paulson reveals how she'll be involved in the 'American Horror Story' spinoff series
In August 2020, Paulson confirmed she will be involved with American Horror Stories during the CTAM panel for Netflix's Ratched. 
"I do think I'll be directing it," Paulson said, per The Wrap. "Can I say that? I can say that. Directing something, not all of them. But something."
Nevertheless, Paulson wasn't able to disclose whether or not she will star in the new AHS spinoff. 
"I don't know if I'm going to be in it," she said.
But regardless, it's likely American Horror Story fans will have to practice patience because there will be some time before new content is released. Still speaking with The Wrap, Paulson admitted she doesn't know when production for AHS Season 10 or even American Crime Story: Impeachment will start due to the coronavirus (COVID-19) pandemic.
"I don't know any more than you all do," Paulson said. "It depends on the state of the world," she said. "California is not having its finest moment right now dealing with this virus. Both productions will be shooting in LA. So that will sort of dictate how that works."
She later added, "I've heard rumors of October. Then I heard rumors of 2021. Lots of rumors. No facts, though."
Check out Showbiz Cheat Sheet on Facebook!