Sarah Paulson As Ellis Grey in a 'Grey's Anatomy' Spinoff? Fans Really, Really Want That
Grey's Anatomy has introduced the world to a number of superstar actors since its debut in 2005, but it's Season 6's Sarah Paulson appearance that fans are remembering today.
Since Paulson has made a big splash in the industry with her performance on American Horror Story and her more recent success with Ratchet, it's no wonder fans are ready for more of her as Ellis Grey.
In fact, they don't just want a few more flashbacks with Paulson starring as Ellis — they want the whole Grey's Anatomy series spinoff with Paulson playing the leading lady when she was just starting her career as a surgeon.
Sarah Paulson played the original Ellis Grey in flashbacks
RELATED: 'Grey's Anatomy': Most Fans Hated Ellis — Except In This Emotional Episode
Taking viewers back to the '80s when Ellis Grey was treating an AIDS patient at Seattle Grace when many doctors didn't know much about the new disease, Paulson made her debut in season six's "The Time Warp" as the younger Grey herself. This flashback showcased some serious 'Paulson as Ellis' potential that fueled fans' desires for a spinoff.
"Paulson managed to show us how extremely overbearing, intense, and determined one of the first famous woman surgeons in the Grey's Anatomy universe was and — oh, boy! Her acting was convincing," OSSA reports about the then-up-and-comer turned superstar. "During Paulson's appearance on Grey's Anatomy, she was already an actress with a long list of roles, but her biggest success waited just around the corner."
'Grey's Anatomy' Season 11 saw a heartbreaking Ellis Grey recast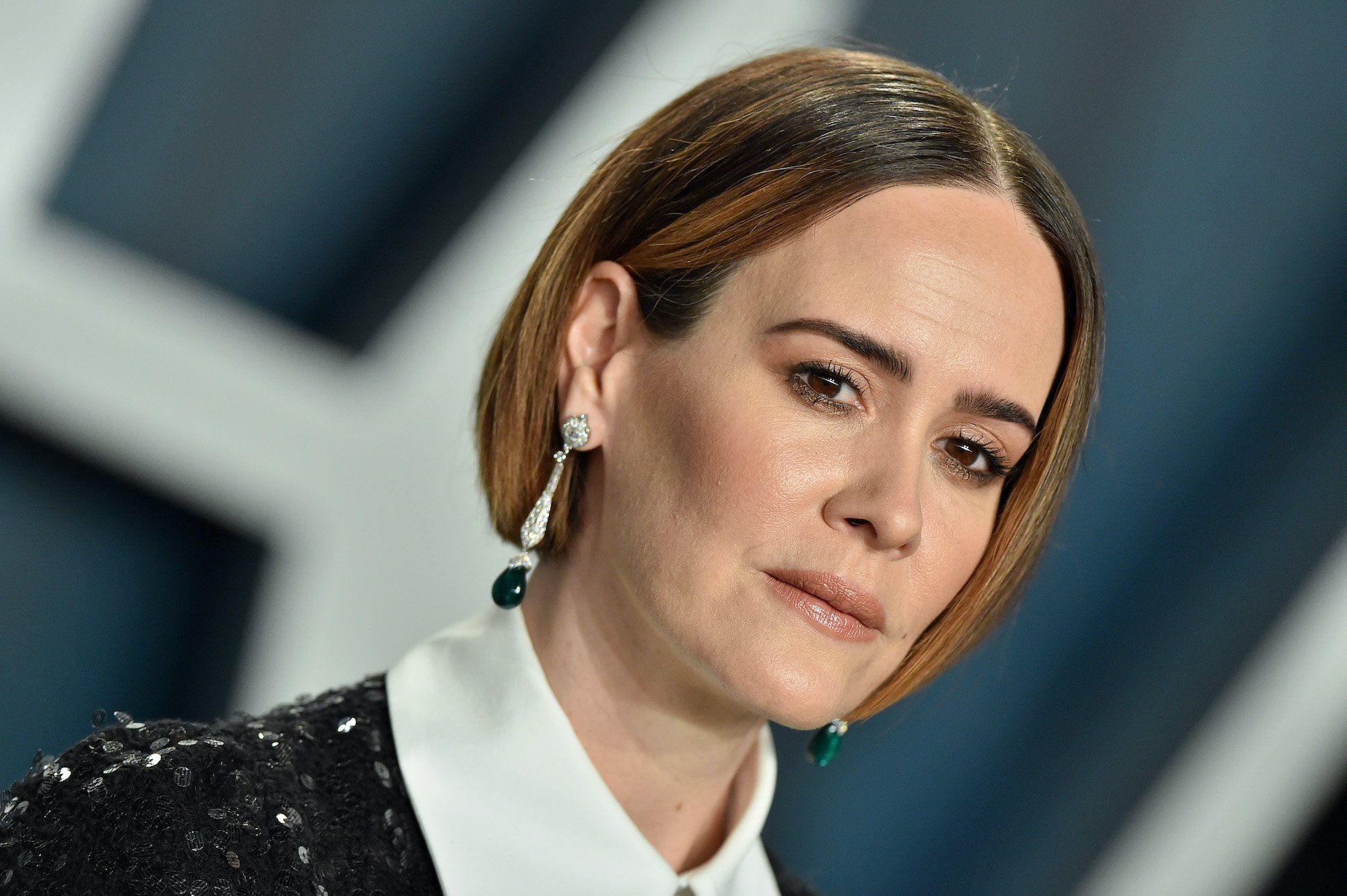 RELATED: 'Grey's Anatomy': Meredith's Daughter Looks Exactly Like Ellis Grey
In a surprise turn of events, fans had to do a double-take in Season 11's premiere flashback to young Ellis Grey's fierce years as an intern at Grey Sloan Memorial Hospital. Taking her place, Sally Pressman — a star many of you may know from her role in Army Wives. 
As for why Paulson was replaced after successfully taking over the character of young Ellis Grey, TV Line has the down-low on what inspired the switch over.
"I'm told Paulson's American Horror Story: Freak Show shooting schedule precluded her from returning [to Grey's Anatomy]," TV Line reported about the Ellis Grey replacement. "Which led the show to reach out to Pressman."
Fans want a spin-off with Sarah Paulson As Ellis Grey
RELATED: 'Grey's Anatomy': If Meredith Hated Her Mother So Much, Why Did She Name Her Daughter After Her?
Now that Paulson has become such a big hit outside her role as Ellis Grey, fans remember her performance as the first female doctor of Grey's.
There's something to be said about the way she brought such a fierce and strong female character to life, and it's making fans want a lot more — like a series spin-off full of Paulson as the lead more!
Following a Reddit post that began, "Did someone say Richard Webber & Ellis Grey spinoff?" fans were quick to jump on the bandwagon with a lot of support for the idea.
One respondent chimed in, "I would literally pay to see Sarah Paulson in an actual Ellis Grey spinoff," followed by several heart-eye emojis. But another added that following her success in Hollywood these days, "They couldn't afford Sarah Paulson anymore." We can only hope that isn't true!
While fans were initially annoyed with Sarah Paulson's Ellis Grey flashbacks, it looks as if her significant fame and popularity since her time on the show has Grey's Anatomy fans warming up to her. With an already well-established presence and a track record of exceptional Ellis Grey performances, there's no doubting what Paulson could do with a series spin-off starring her as the leading lady. After all, who wouldn't want to see more of that?