Why Sarah Paulson as Linda Tripp in 'Impeachment: American Crime Story' Was Deemed a 'Grotesque Spectacle'
Emmy-winning actor Sarah Paulson has made her mark as several different TV characters, especially over the past decade. One of the upcoming roles involves her once again portraying a real-life figure. However, unlike some of her past gigs, not everyone is happy about Paulson's Impeachment: American Crime Story casting.
Sarah Paulson frequently stars in Ryan Murphy series
Though she appeared in many movies and TV shows before, many know Paulson best from her projects with Ryan Murphy. She recurred in American Horror Story: Murder House, which led to leading roles in nearly every subsequent season of the FX anthology series.
As Murphy's grown his empire, Paulson's joined him for the ride. She starred in The People v. O. J. Simpson: American Crime Story as Marcia Clark, the lead prosecutor in the former athlete's case. Paulson also stars in Ratched, Murphy's One Flew Over the Cuckoo's Nest prequel series.
She's portraying Linda Tripp in 'Impeachment: American Crime Story'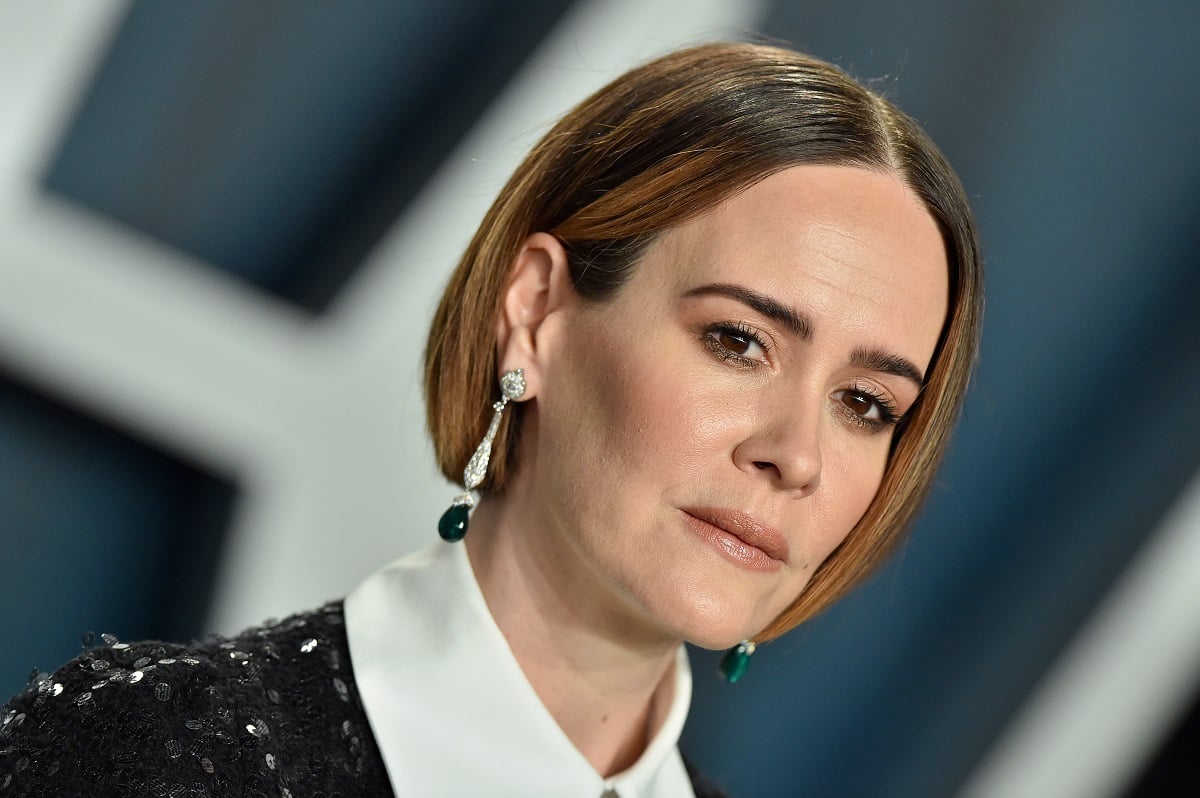 In 2021, Paulson's remained busy filming not one but two Murphy projects. In addition to AHS: Double Feature, she stars in Impeachment: American Crime Story, about the Bill Clinton-Monica Lewinsky scandal of the '90s. Paulson also serves as an executive producer for the season.
Speaking to Collider in November 2020, Paulson called the role of Linda Tripp "a huge stretch for me as an actor," adding that the challenge is "thrilling." "She's complicated," the actor said of the former White House employee who recorded conversations she had with Lewinsky.
The first photos of Paulson in costume sparked outrage
With Paulson on the Impeachment set, paparazzi managed to capture a few photos of her in costume. In addition to wearing a wig so that she looks more like Tripp did in the '90s, those who saw the images were quick to notice the actor wearing padding underneath her outfit to make her look heavier.
"I was offline for most of today, and the first thing I saw when I hopped on here was Sarah Paulson in a fat suit to film the next Ryan Murphy series," tweeted actor Pia Glenn. "I'm gonna breathe through it [right now], but the extent of my disgust… we've talked about this before."
Why Paulson's 'fat suit' angered many on Twitter
Glenn wasn't the only one who expressed their disgust at Paulson's get-up. "Aside from the obvious tedium of yet another 'de-glamming' role for an actor & the cycle of hype it inspires, I think we just need to admit that there is no such thing as a good fat-suit," tweeted writer Kayleigh Donaldson. "Aside from the grotesque spectacle it inspires, they all look bad."
Content creator Kristin Chirico pointed out the simple solution. "This could have been a fat actor. This could have been their big breakout role. This could have been their Golden Globe or their Emmy nod. This could have been their paid off student loans or their first house. Instead it's Sarah Paulson in a fat suit."