Sarah Paulson Regrets 'American Horror Story: Roanoke': 'I Just Don't Care About This Season at All'
Sarah Paulson is without a doubt one of the best things about American Horror Story. She has incredible range and always brings something amazing to the characters she plays. But that doesn't mean she's enjoyed every single role. Paulson specifically isn't a fan of American Horror Story: Roanoke, saying in an interview that she was "underwhelmed by the whole experience."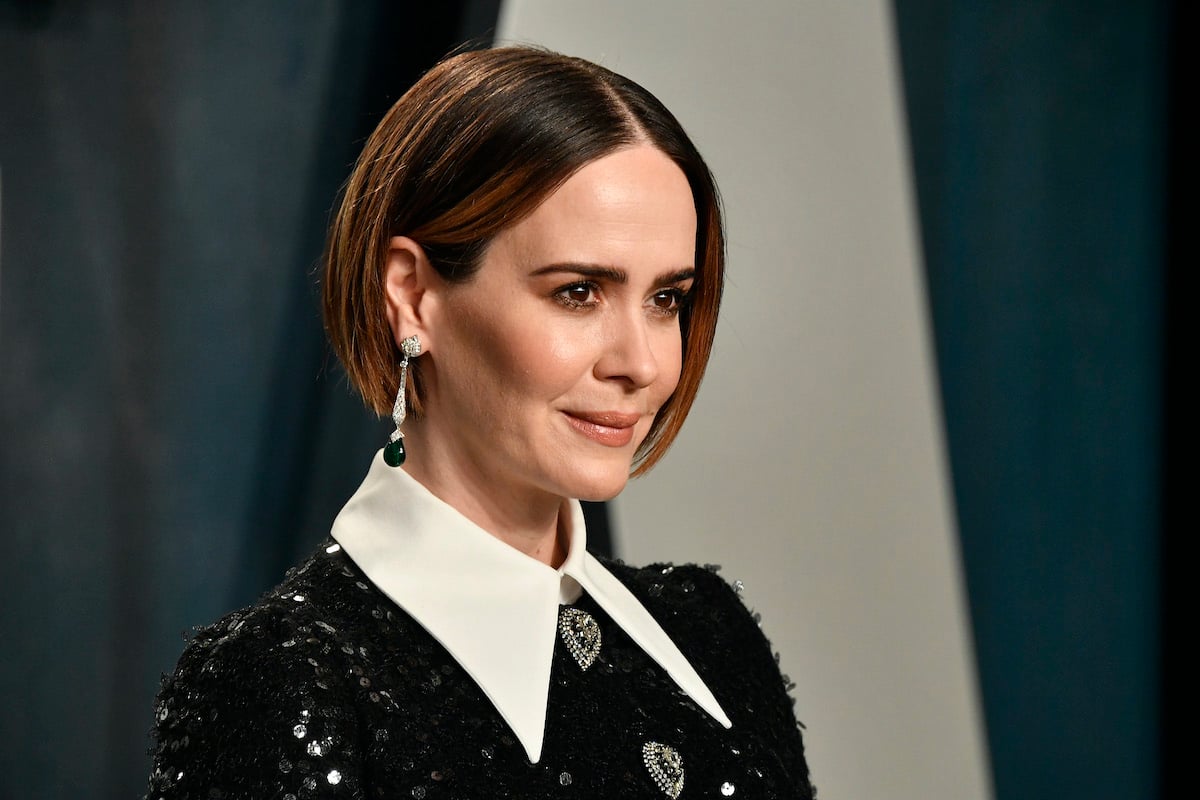 How many seasons of 'American Horror Story' have Sarah Paulson been in?
After appearing in American Horror Story: Murder House, Paulson starred in every other season up until season 9's 1984. She explained to Vulture that she decided to focus on other projects, namely the Hulu series Mrs. America, which focuses on the fight over the Equal Rights Amendment.
"[Mrs. America] was shooting exactly when American Horror Story was shooting, and I thought there was no way I could do both," she explained. "So I went to Ryan Murphy and I said, 'do you mind if I sit this season of American Horror Story out? I want to do this instead' and he very graciously said 'yeah.'"
RELATED: The 4 Best Seasons of 'American Horror Story' To Watch if You Loved 'Ratched'
Sarah Paulson names 'American Horror Story: Roanoke' as her least favorite season
If she had to rank each season she's done, Paulson seems like she'd put Roanoke at the bottom. Released in 2016, Roanoke is inspired by the story of a group of colonists who went missing in Roanoke, Virginia, in the 1500s (via Time). In it, Paulson played Audrey Tindall, a new resident who begins to experience strange and creepy things at her home. She also made appearances as her Asylum character Lana Winters.
"I just don't care about this season at all," Paulson confessed in an episode of The Hollywood Reporter's Awards Chatter podcast. "I know people will get mad at me for saying it, but for me, this was post having played Marcia [Clark, her character in American Crime Story: The People v. O.J. Simpson] and it was what I went to do right after finishing Marcia."
"I was so underwhelmed by the whole experience because I felt like I had entered into a new place inside of myself in terms of what I thought possible, in terms of what I might be willing to see if I can do," she continued. "I felt really kind of trapped by my responsibility and my contractual obligation to do American Horror Story. As much as it's my home, and I've loved it always, it was the first time I felt like I wish I could have gone to Ryan and said, 'Please let me sit this one out.'"
Explaining what motivated her to return for season 7's Cult, Paulson said she "wanted to be there because of what we all went through as a country." She added that she "liked the idea that it was mirroring what we were experiencing" and that "enough time had gone by."
Sarah Paulson is back for 'American Horror Story' Season 10
Luckily, Paulson has decided to return for season 10. Titled Double Feature, it will tell two different tales, "one by the sea … one by the sand," according to a teaser trailer for the show.
"The character I'm playing this year on Horror Story has some issues, let's just put it that way," Paulson previously told Entertainment Weekly. She also teased that they have a hair color she's never had "in life nor in the show" and that they have "a great name."
From the sound of it, it seems like Paulson is definitely into her character this time around. Tune in to American Horror Story Season 10 on Aug. 25.
RELATED: 'American Horror Story' Season 10: Release Date, Storylines, and Everything Else We Know