Sarah Paulson Reveals the Touching Way Ryan Murphy Gave Her a Promotion on the Set of 'Ratched'
Sarah Paulson has been part of Ryan Murphy's productions ever since the first season of American Horror Story. In their latest show, Ratched, Paulson is also an executive producer. She will also be a producer on the third season of American Crime Story, in which she plays Linda Tripp in the saga of the Bill Clinton impeachment hearings.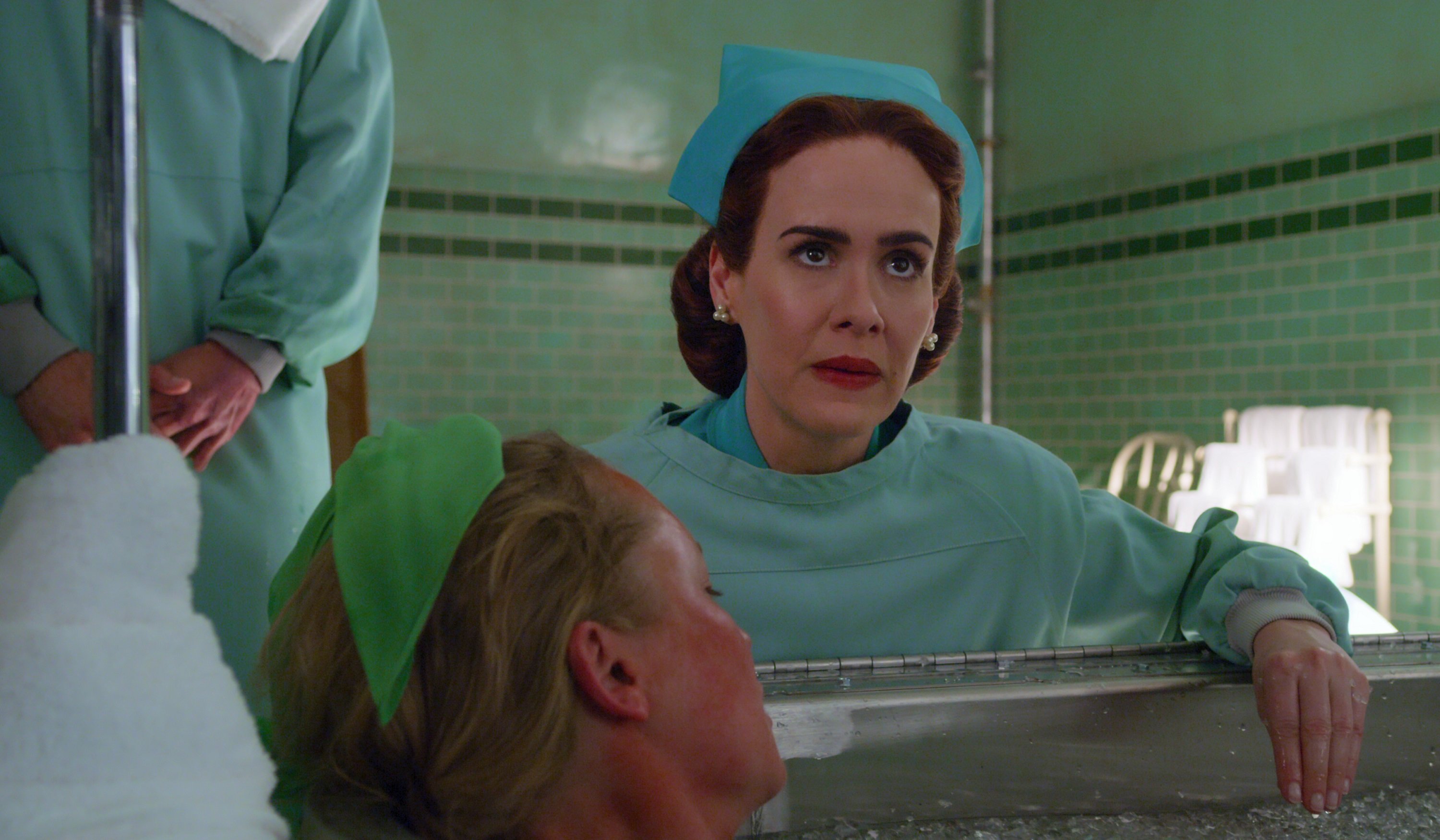 Paulson was on a Ratched panel for the Television Critics Association on Aug. 4. She portrays Mildred Ratched who becomes the nurse Jack Nicholson faces in One Flew Over the Cuckoo's Nest. We'll have more with Paulson on Ratched when the show premieres Sept. 18, but she shared the story of how Murphy made her an executive producer. 
Ryan Murphy promoted Sarah Paulson on her first day at work on 'Ratched'
Paulson had planned to gradually move into producing and she took a producer credit while developing Ratched. On day one of shooting, Murphy gave her more.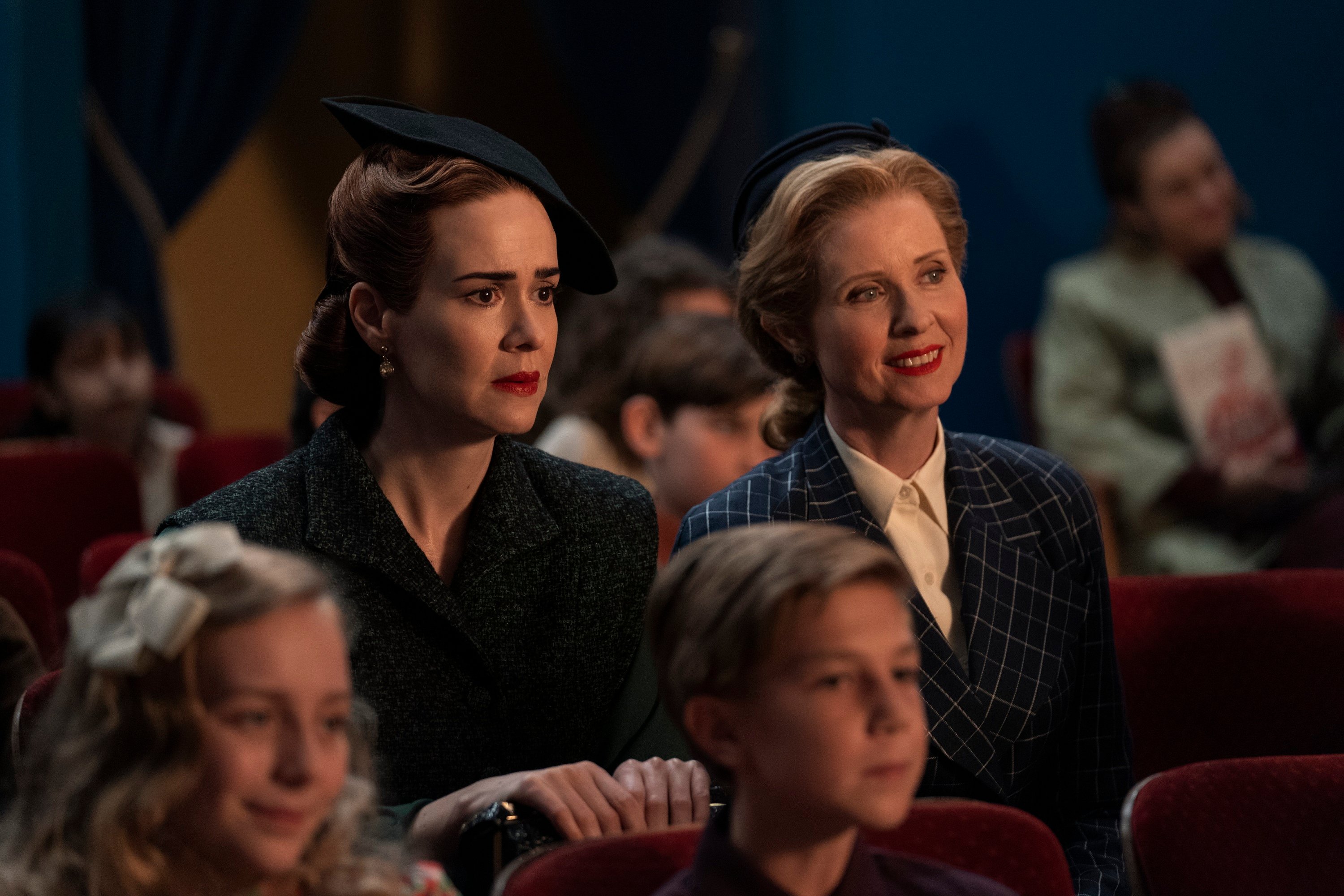 "When we made the deal prior to selling the show, I was a producer on the show," Paulson said. "It was the first day of shooting Ryan came to me and said, 'I don't like looking at that call sheet with everybody's name up there and your producer credit isn't high enough. I'd like you to be an EP as of today.' I was like, 'Oh, oh, okay. I've never done that before but I'm going to try my best to do that.'"
Ryan Murphy wanted everyone to know Sarah Paulson was in charge
It's clear Murphy already held Paulson in high regard. He gave her choice roles in each of his series and seasons. Murphy elaborated to her that her position on Ratched was vital.
He said, You deserve it and it's important not only for you tp see it on the call sheet but for the crew and everybody involved to know that that is your position here.' He was incredibly empowering for me and always has been as both a friend and as a collaborator and a boss. It was a wonderful new dynamic in our relationship to go from being an actor in his project where he's always given me a lot of opportunity and voice that he's been interested in hearing. Here I had one in a way that felt very legitimized and recognized by everyone that we were working with. I was very, very grateful for that."

Sarah Paulson, Television Critics Association panel for Ratched, 8/4/2020
Sarah Paulson really did her job as producer
Executive producing Ratched was not a vanity title. Paulson got involved with creative decisions about the show. 
"He let me see early cuts," Paulson said. "He took my notes. I don't think he took all of them but he took some of them. He was always incredibly generous and patient with me. I would send him emails that were pages and pages long with thoughts or ideas, worries about things that had been lost, things I wanted put back. He was really, really amenable to all of it and also allowed him to have the final say."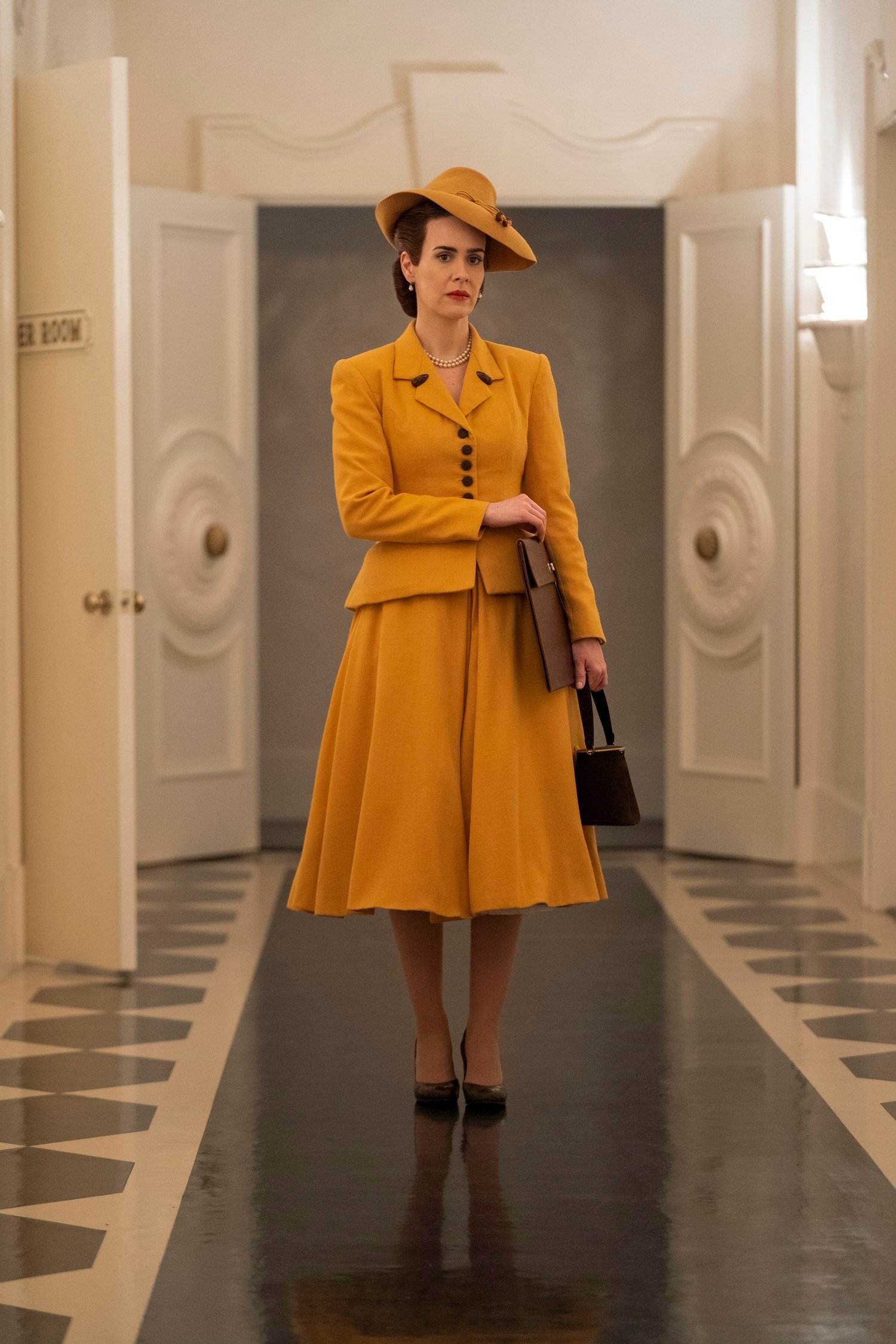 Paulson also worked closely with another producer, Alexis Martin Woodall. 
"She and I would just talk and I would send her e-mails and she would send me new cuts with things," Paulson said. "We would talk about it before and send it to Ryan. That was really important that Ryan wouldn't get too attached to the cut he had done without me giving pages of notes."
Producing 'Ratched' forced her to breach one of her acting rules
One new challenge of producing for Paulson was confronting one of her longheld practices. She rarely watches her own performances, but as a producer of Ratched she had to watch the show. 
"I try never to watch anything I do because I find it utterly horrifying," Paulson said. "This I had to watch in a kind of clinical, detached way to try to hold things like story and things that had nothing to do with my performance or my face and more to do with what the overarching goal was."