Sarah Paulson Shares Why She Agreed to Make 'Run' Based on the First Page of the Script
Sarah Paulson is in high demand. So, a movie must have to be something special to take time away from her roles on Ratched, American Crime Story and American Horror Story. Run earned Paulson's commitment. She plays Diane, a mother who is very protective of her daughter Chloe (Keira Allen), due to Chloe's numerous medical conditions.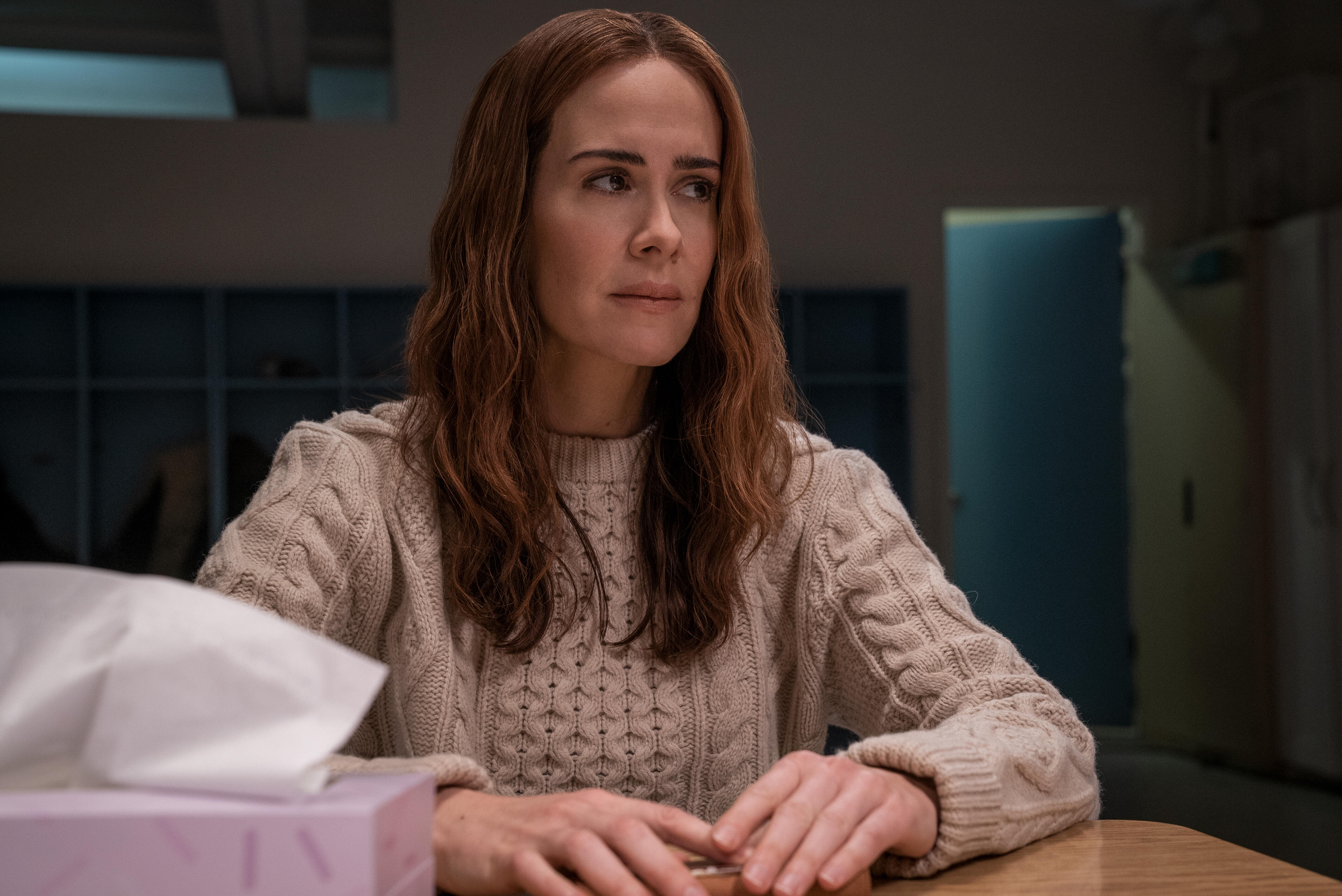 Paulson and the creators of Run spoke with a group of reporters in a Zoom roundtable on Nov. 14. She revealed what hooked her about Aneesh Chaganty and Sev Ohanian's script on page one. Run is now streaming on Hulu.
'Run' had Sarah Paulson at 'fade in'
Most screenplays take at least a few pages to get going. Run opens with a striking scene of Diane giving birth to a sickly baby, which made an impact on Paulson.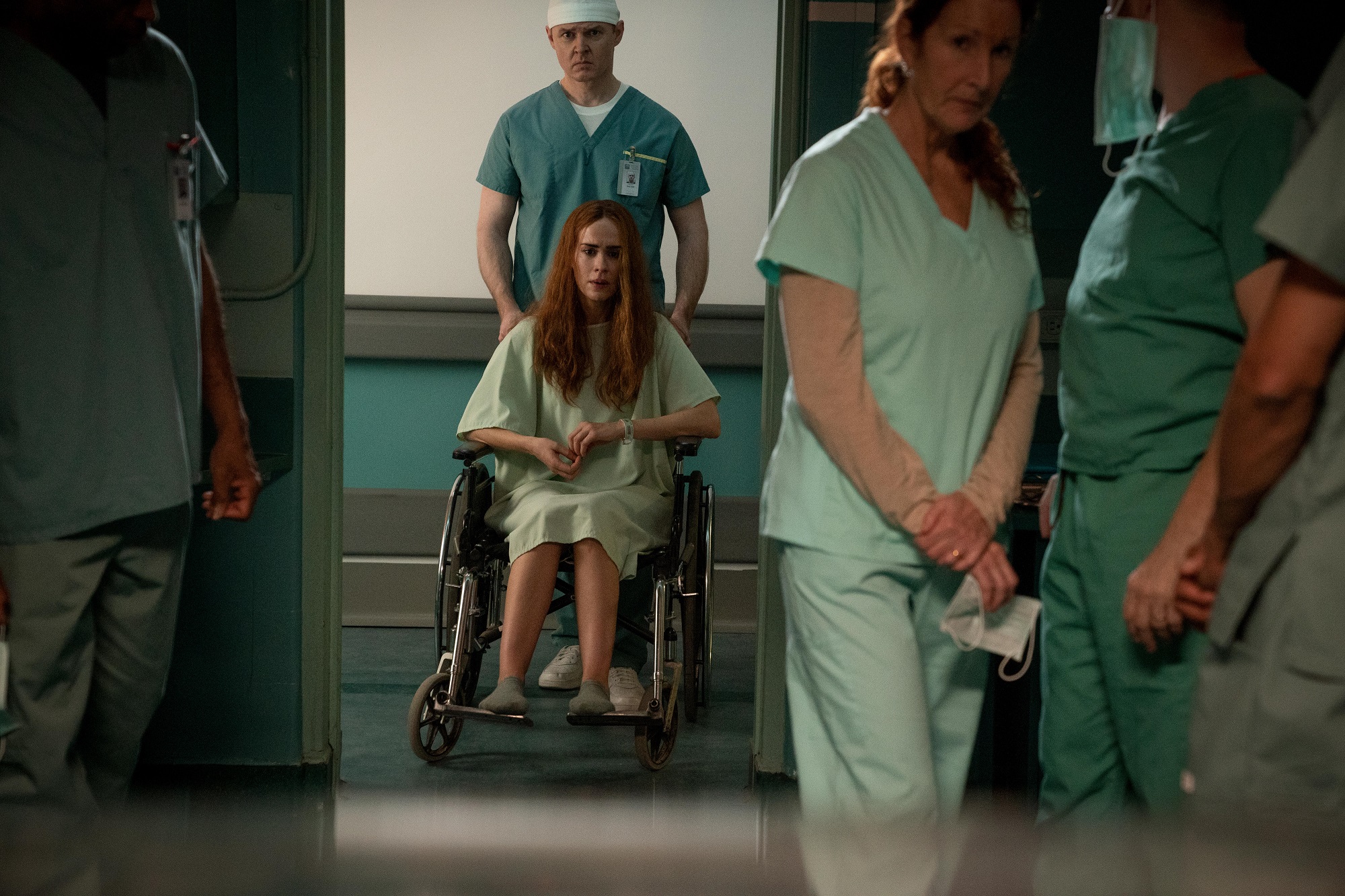 "For me, I think it was the first page," Paulson said. It was just the way it was laid out and the way that they described seeing the baby and the way they described her coming into the wa[iting room]. It was written in a way that was immediately cinematic and I just thought well, this is just really compelling."
Sarah Paulson also looked up the filmmakers
Run is Chaganty and Ohanian's second film. Paulson did her diligence and saw what they had accomplished with Searching. Their prior movie takes place entirely on a computer screen. 
"Then I watched Searching and I just thought, 'Well, this was the most inventive, nail biting, emotionally moving film done in a way that I've never seen anybody make a movie before.' I thought if he can do this, this thing is going to be a piece of cake. This classic traditional sh*t's going to be not a problem for him."
'Run' is almost as confined as 'Searching'
In Searching, John Cho looks for his missing daughter by following her social media activity and video chatting with acquaintances on the computer screen. Run takes place almost entirely in Diane and Chloe's house as Chloe attempts to uncover her mother's secrets.
"Coming off of making a movie as unconventional and weird and super complex like Searching, I think for me personally, I just wanted to do the opposite and make something that could prove to myself that I could make a 'normal movie,'" Chaganty, who also directed, said. "For me, that was something very, very simple, just two characters, one house, something that reminds you of those old Hitchcock movies where it didn't need much to get going and keep you thrilled."
Searching could never break the computer screen. Run had its own set of rules, also.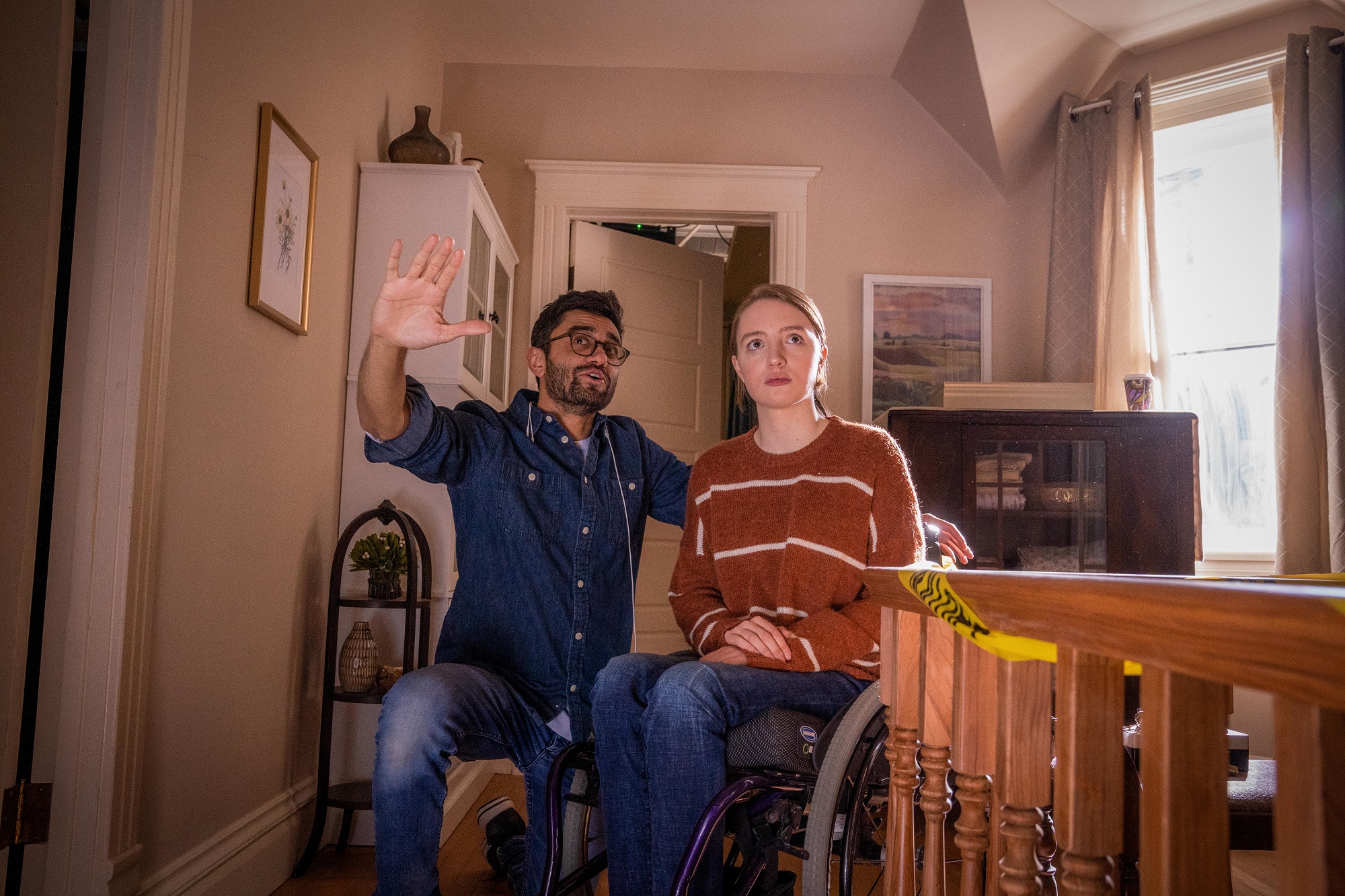 The rules were pretty simple and it was always to use the house in a way that was kind of creative. Because of our unique sort of lead character, we've seen 1000 movies that are locked in houses before, of a contained thriller but when is the doorknob as big of an obstacle? When is a door as big of an obstacle, when is a pencil as big of an obstacle, when is a notebook? To kind of take the domestic confines and make sure that every single element that seems so idyllic and so normal in the first half is a huge [factor] in the second half were sort of the rules that we had inside of the movie. And, just to stay in the house as long as we could.

Aneesh Chaganty, Run Zoom roundtable, 11/14/2020
'Run' may be more like 'Searching' than it appears
In Run, Chloe becomes suspicious of her mother. In Searching, the father was the hero, but Ohanian suggested there were more parallels than viewers might realize.
"Just on a tonal and thematic level, Searching is a story about a father who will do anything he can because he loves his daughter to protect her," Ohanian said. "I would argue that it's almost the same plotline. It's about a mother who'll do anything she can to protect her daughter because she loves her but they're such drastically different movies just because of the execution of that. Run was kind of our attempt on flipping those themes and going to a much darker place."