Sarah Paulson's 'American Horror Story' Characters Are Almost Always the Misunderstood Voice of Reason
From Ally Mayfair-Richards in Cult to Tuberculosis Karen in the recently released Double Feature, Sarah Paulson portrayed unique characters throughout her time with FX's original series, American Horror Story. 
Here's what we know about some of her most notable characters.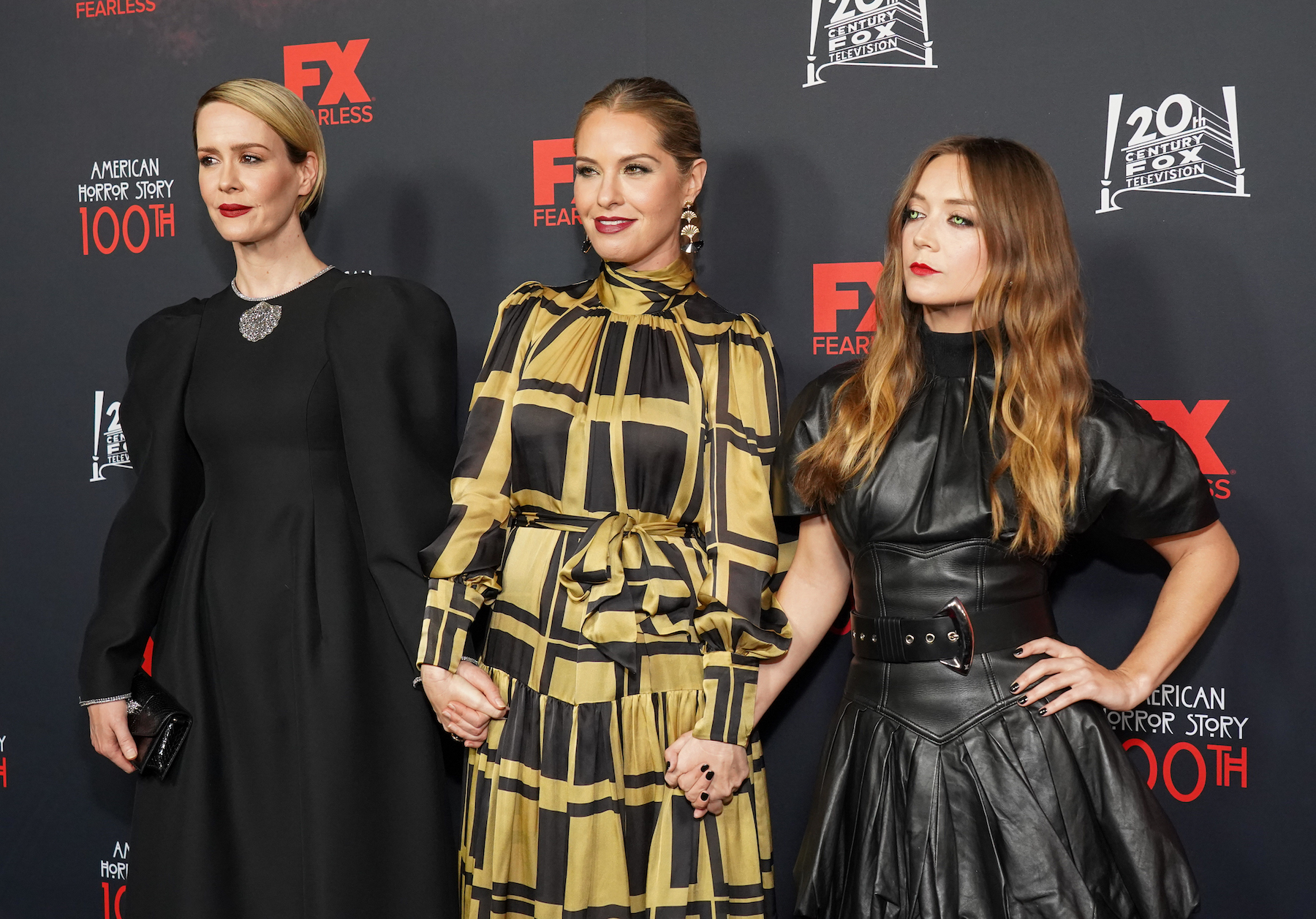 Sarah Paulson and Evan Peters are two actors who became synonymous with 'American Horror Story'
For about 10 years, FX created new episodes of their twisted original series, American Horror Story. Some seasons featured actors like Lady Gaga and Lily Rabe. Most seasons, however, featured Paulson and Evan Peters in some unique roles.
Paulson even earned a Satellite Award for Best Supporting Actress – Series, Miniseries, or Television Film. Each season brought new characters for Paulson, from a powerful witch to a pair of conjoined twins. 
Sarah Paulson portrayed characters like Hypodermic Sally and Ally Mayfair-Richards
Some American Horror Story characters believed they were going crazy — others already were clinically insane. Paulson, for several seasons, portrayed often misunderstood characters searching for (and showing others) the truth. 
For Asylum, Paulson acted as journalist Lana Winters, who was imprisoned at Briarcliff Manor after pursuing a story. It was this character who eventually uncovered the mystery behind the serial killer Bloody Face, rising in fame and fortune in the process. 
For Hotel, the actor portrayed Hypodermic Sally, an overly sad ghost trapped in the Hotel Cortez. It's this character who formed a connection with Det. John Lowe, sharing some secrets of the hotel with him along the way. 
During American Horror Story: Cult, Paulson appeared as Ally Mayfair-Richards, a democrat completely gutted by Trump winning the presidential election. After her phobias were exacerbated by the event, this character came to realize that she was not imagining all of her fears.
In FX's 'American Horror Story: Red Tide,' Sarah Paulson portrayed Tuberculosis Karen
After a noticeable absence from AHS: 1984, Paulson returned for the 10th season of this original horror series. For the first half of Double Feature, titled Red Tide, this actor portrayed Tuberculosis Karen, a local drug addict with a nose for trouble. 
New episodes brought new challenges for this character as she was peer pressured to doing the dirty work for other characters. She also actively avoided the drug that inspired creativity and sparked talent for so many. However, this season might be Paulson's last time working with series creator Ryan Murphy for American Horror Story.
"I think this is my last season of Horror Story, probably," she said during an interview with Watch What Happens Live. "I mean, I don't know. Every time [Murphy] comes to me with some whack-a-doodle character, I tend to be like, 'Yes, let's do it!' I don't know, this is the first time. So we'll see."
Episodes of American Horror Story are available for streaming on both Netflix and Hulu.