Why Sarita Choudhury Says Seema's 'And Just Like That…' Sex Scene Was 'So True'
Sarita Choudhury talks about the truth behind her sex scene in 'And Just Like That...'
The characters of Sex and the City returned but with a different show. There was less sex in And Just Like That… but Seema (Sarita Choudhury) did get a little action in the end. This is why she said her sex scene was so true.
[Spoiler alert: Spoilers for the finale of And Just Like That…!]
Seema finds a partner in 'And Just Like That…'
Seema joined the show when Carrie Bradshaw (Sarah Jessica Parker) hired her to sell her apartment. But they become friends, and Seema opens up about her love life. She has really struggled to find someone.
But her luck changes when she meets Zed (William Abadie). He's a nightclub owner and made an immediate connection with Seema.
The finale showed Carrie calling Seema while she's in bed with Zed. They talked about Carrie's date, and Seema reveals she's been in his hotel suite for three days. Carrie talks about not remembering what kissing on a date feels like while Zed kisses Seema. 
Sarita Choudhury said Seema's sex scene reminded her of her own life
Choudhury talked about her character's sex scene with Andy Cohen. She explained why it felt realistic. 
"William [Abadie] was an easy partner, French, hot, like easy, but what I loved about my scene was it reminded me of so many times in my life," she said. "The scene was actually about me and Carrie on the phone, but it resonated so true to me. And I was thinking, I was literally trying to think back at moments I did that." 
"And I was like, 'We do so many things more often than we realize that when we see them in a script, we see it as fiction,' she said. "But it felt very true to me. So, for me, my love scene was also really catching up with Carrie and I mean, that's hilarious to be on the phone as you're [having sex]. So, I love that."
The season ended with a bit of a time jump. Carrie becomes romantically involved with someone new. But it's unclear if Seema is still seeing Zed. 
Will 'And Just Like That…' return for season 2?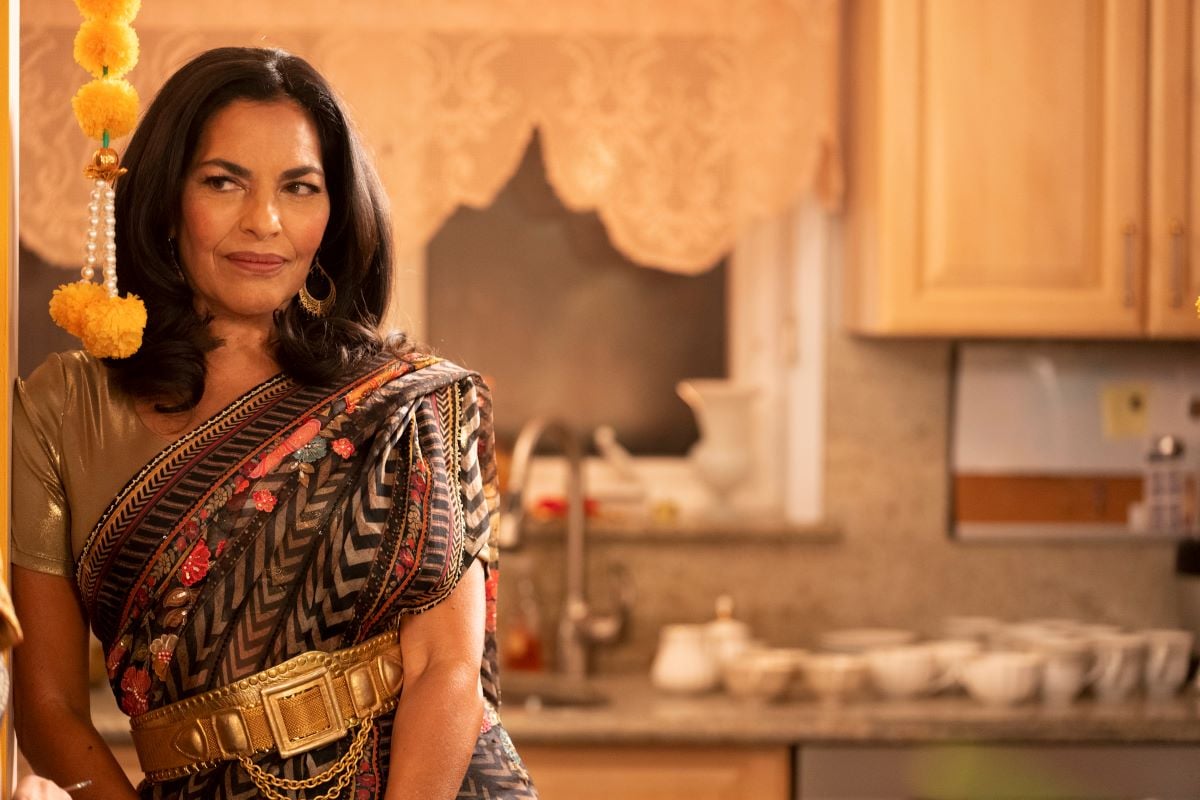 The season ended with a big cliffhanger. Carrie starts her own podcasts and answers calls from fans. She also kisses her new boss, Franklyn (Ivan Hernandez), in the elevator.
It's still unclear if there will be a second season. "Well, I'd love nothing more than to give you the scoop, Andrew, but I think it would be premature," Parker told Cohen. "But you know, I think it's a healthy, enthusiastic conversation." If it does, it's safe to say Carrie might be happier in this new chapter of her life.