'Saturday Night Live': Candice Bergen on Why It's Impossible to Be Stoned and Make the Show
There is a lot that goes into making Saturday Night Live. But that didn't stop the cast and writers from trying to smoke marijuana and work. One of the celebrity hosts explained why that's impossible to do and more.
Some 'Saturday Night Live' mishaps happened because of weed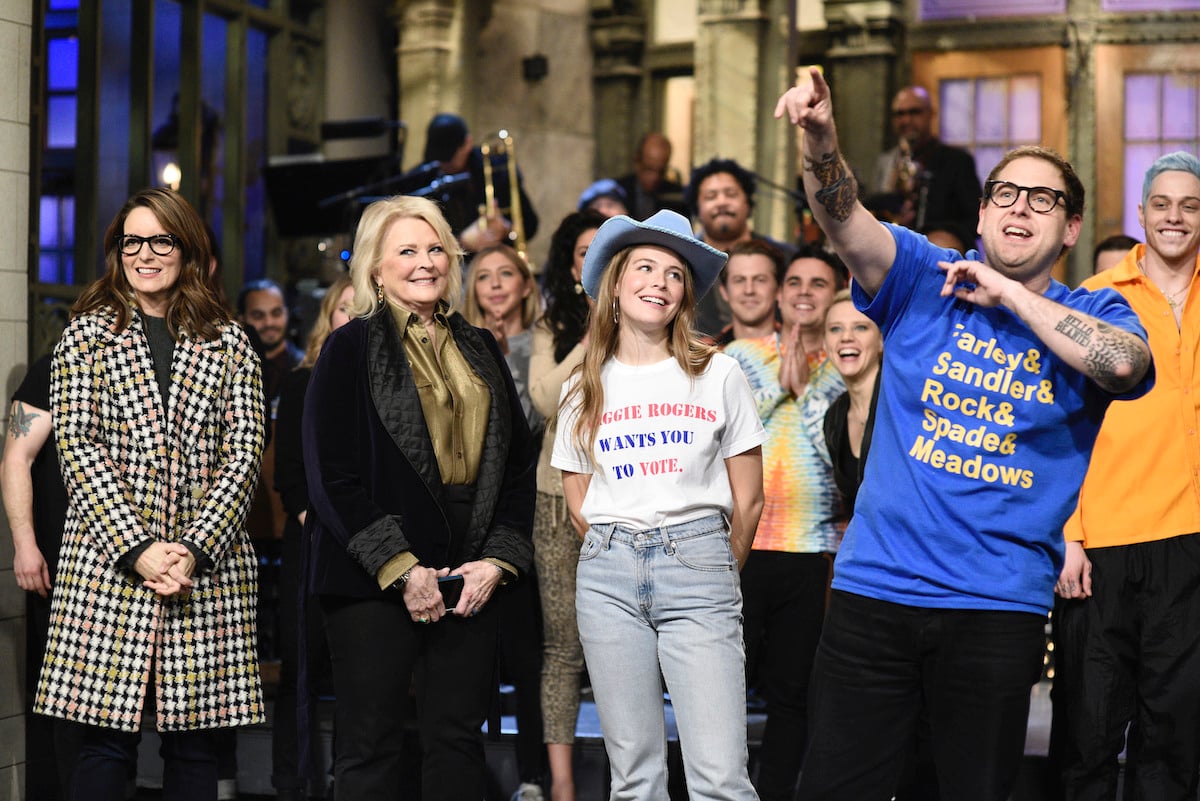 Smoking weed on the job is risky, and can lead to problems. Live From New York: The Complete, Uncensored History of Saturday Night Live revealed one incident that happened because of marijuana.
Writer Neil Levy locked himself in the bathroom after smoking and wouldn't leave. Dan Aykroyd decided to convince him to come out.
"Neil, this is Dan," he said. "You probably smoked some of that weed, you're probably paranoid, and you probably think you're the only one. Let me tell you my friend, you're not the only one."
There is also a long list of celebrities who are banned from Saturday Night Live. The hip hop group, Cypress Hill, is on the list for lighting up a joint during their performance in 1993.
"Yo, New York City, they said I couldn't light my joint, you know what I'm saying? Well, we ain't going out like that!" DJ Muggs told the audience. This was when the group was also performing the song, "I Ain't Going Out."
Candice Bergen said it was impossible to film while stoned
Fans of the show might be watching the comedy sketches while stoned. But Candice Bergen, who first hosted the show back in season 1, revealed it is nearly impossible to produce it while stoned.
"It started being sort of marijuana-based, and they realized in a second that the show was almost impossible to produce, and to do it stoned on grass made it just a lost cause. Because you'd be backstage — you have literally split-second costume and wig changes and makeup changes …" Bergen said on Watch What Happens Live with Andy Cohen.
Bergen was asked if that's when they switched to coke. "That's when the coke came in, yeah," she said.
Some of the cast's stories around cocaine were revealed
There are plenty of stories out about the cast and their drug use. Some of them did involve cocaine.
NBC executive Dick Ebersol talked to Vanity Fair about the cast and drug use. "In the hallway to Herb's office were, like, [Al] Franken and [Tom] Davis and Alan Zweibel, the three apprentice writers," he said. "Al and Tom had bought their first-ever cocaine, and they had it all out on the desk. First time they were ever able to buy any."
Ebersol said John Belushi came in and snorted half of it. "They didn't know whether to be thrilled that Belushi had just done this to their coke or be absolutely decimated, because that represented about half the money they had in the world at that time," the executive said. It sounds like there are many wild stories about making Saturday Night Live, and people learned the hard way to not be stoned while working.