'Saturday Night Live': Colin Jost's Book Makes Lorne Michaels Sound Like the Worst Boss Ever
Colin Jost, co-head writer and "Weekend Update" co-host on NBC's Saturday Night Live, recently released his memoir, A Very Punchable Face. While the book includes Jost's memorable anecdotes about working for SNL, one of the most revealing things about A Very Punchable Face is what Jost says about the Saturday Night Live's creator and executive producer, Lorne Michaels. He sounds like an incredibly tough person to work for.
Colin Jost's book makes 'Saturday Night Live' sound like a fairly miserable place to work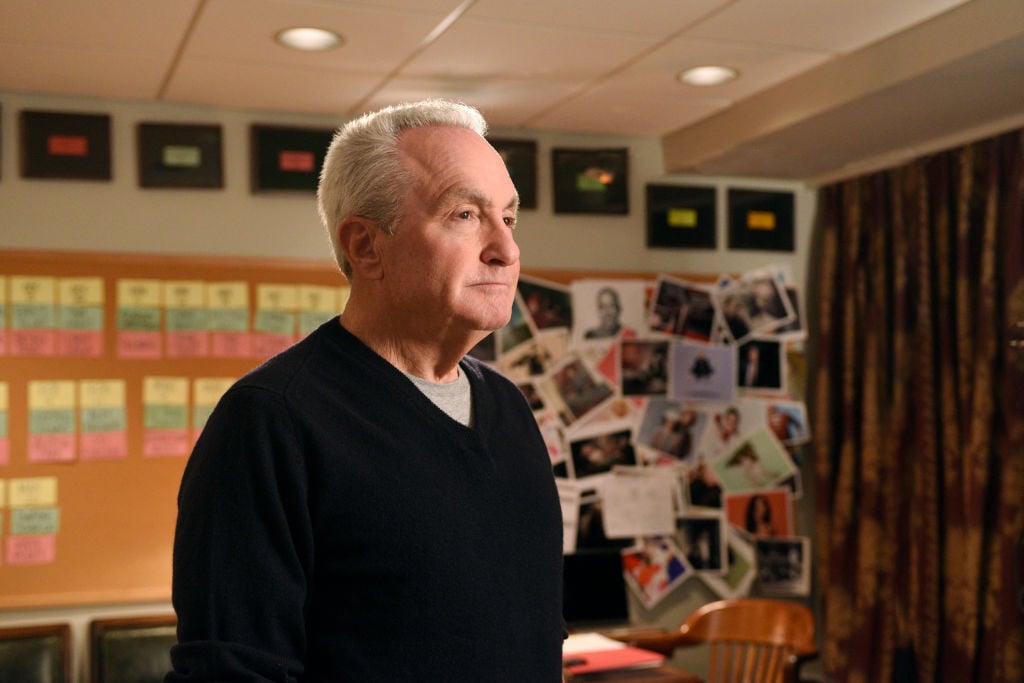 Michaels' influence on the entertainment industry — and the world of comedy, especially — is undeniable. But how he wields that power over his own Saturday Night Live writers and cast members sounds rather questionable — as Seth Simons, a writer on the comedy beat, discusses at length on his SubStack page.
In Jost's new memoir, the stories of his time working for Michaels do nothing to portray the SNL executive producer as anything but scary, manipulative, and vindictive. For example, how Jost, the co-head writer, fights for other writers' sketches on the show, is "a more delicate situation than you might think."
"… say there's a first-year writer at the show and she writes a sketch … and Lorne doesn't like it," Jost pens.
If Jost fights for the young Saturday Night Live writers' work, and, "Lorne relents and puts the sketch on the show," there's still the possibility that Michaels will "hate it." And, Jost adds, "he almost certainly will." What happens from there? Jost writes:
Then he won't just be angry at me (that part I don't really care about anymore) — he'll be angry at the first-year writer, and that writer could lose her job at the end of the year.
A writer losing their job over one sketch is one thing. A head writer (Jost) not feeling able to advocate for his own staff is a whole other thing. Not to mention, how in the world would the ever-present fear of losing your job inspire sharp, risk-taking comedy? (For Saturday Night Live critics, this explains a lot).
The 'Weekend Update' auditions that caused Jost weeks of stress
It gets worse when Jost gets into his "Weekend Update" hiring trials and tribulations. After one season on Saturday Night Live co-hosting the news parody segment, Jost wasn't sure he'd get the job back. Then, after a nail-biter of a summer, Michaels finally asked Jost to re-audition among a group of contenders.
"On the day of the audition, the group was scheduled to rehearse in-studio before formally auditioning on camera for Michaels and other producers," comedy journalist Simons recapped. "Michaels canceled this rehearsal at the last minute."
So, not only did Jost have to try out again for a job he already had, he didn't get to practice.
"So there was zero rehearsal for what was probably one of the most important moments in all of our lives," the Saturday Night Live writer remembers in the book.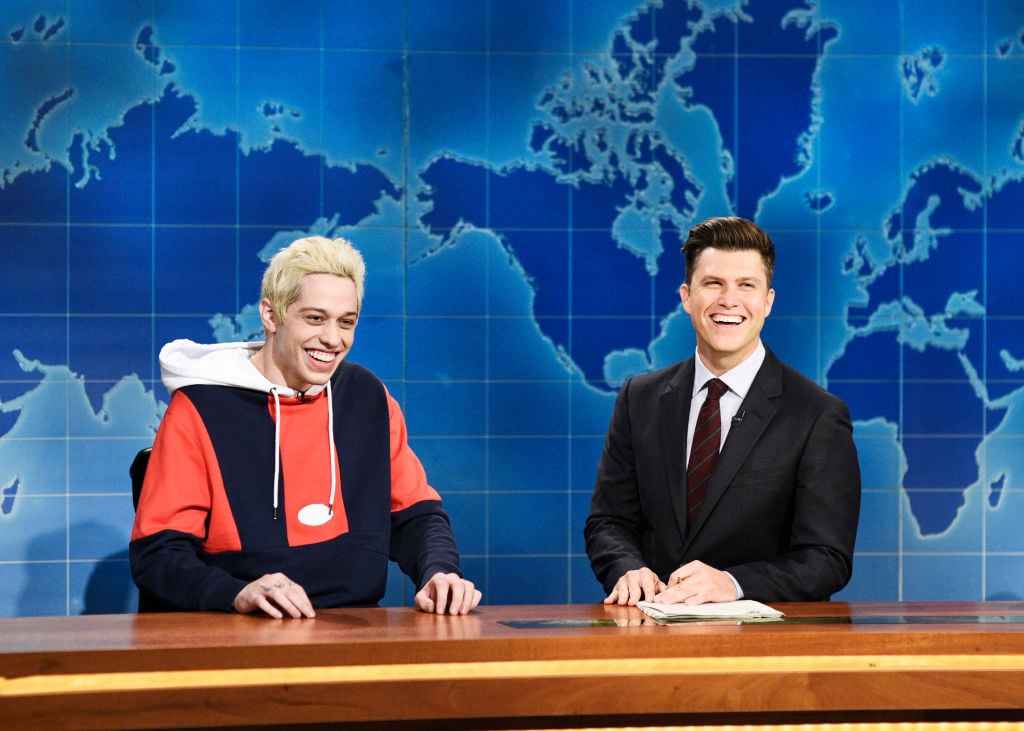 While Jost claims that this exercise made him so angry he did "better," it's no doubt a sketchy thing to pull on your own employee — who had already been there nine years.
"… I don't know what Lorne and the producers wanted from those auditions, or what they learned from them," Jost recalled. "I just know it felt like I'd failed."
The 'SNL' head writer gets more bad news: 'Lorne is really mad about this'
While Jost didn't fail — he got the gig back the following year, the way he found out about it was … not great. Jost discovered his own "Weekend Update" rehiring when his manager called to congratulate him. But Jost didn't even know himself — nor did he understand how his manager found out.
"Five minutes later, I got an angry call from one of the producers at SNL: "DID YOU TELL YOUR MANAGER THAT YOU GOT WEEKEND UPDATE???" Jost writes. Jost's response to the producer, which he writes in all caps, basically emphasizes that he had no clue, never told his manager a thing, and had no idea what was going on.
"Lorne is really mad about this," the producer replied. "I don't know what's going to happen now." So, even though he snagged the role back, Jost was put back in a state of anxiety that he'd lost it again. Or, perhaps that Michaels would change his mind at any moment.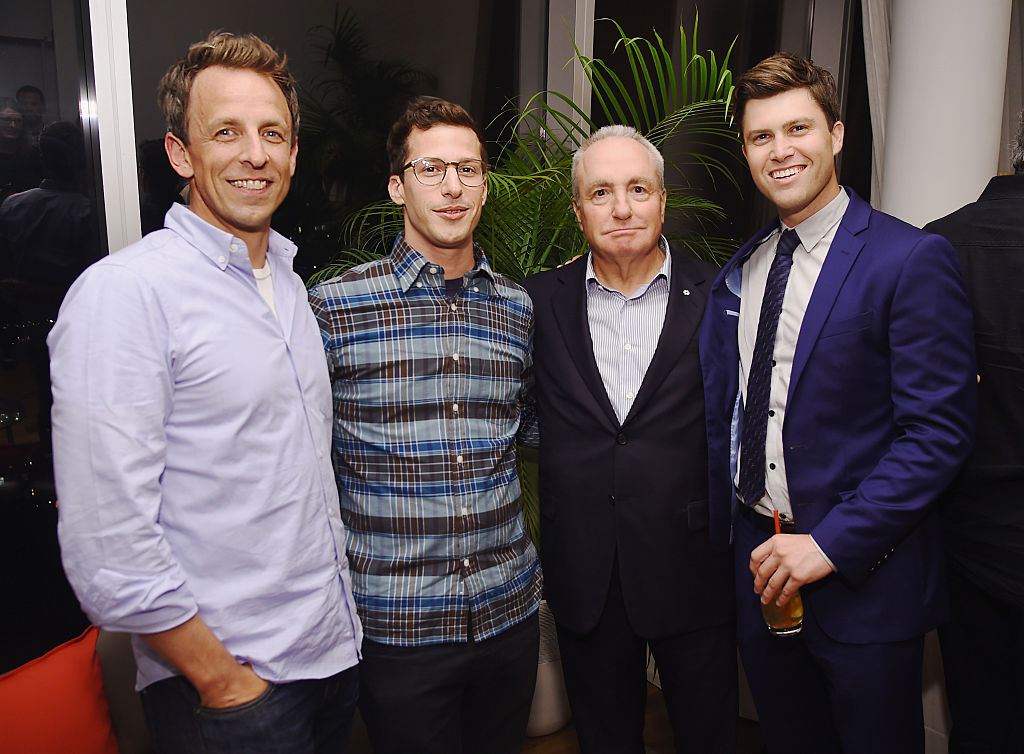 "Jost is describing emotional abuse," Simons argues. At the very least, the fact that Jost had spent almost a decade working under Michaels, the lack of communication between them seems baffling. Simons wrote:
Michaels dangled the possibility of unemployment in front of his loyal staffer … using a combination of distance and anger that kept Jost demoralized, insecure, and in a state of uncertainty that persists to this day. 
Former cast members of 'Saturday Night Live' dished on Lorne Michaels' 'cult'-like work environment back in 1995
However, Michaels' sour reputation as a boss is far from a new idea. Back in 1995, one former cast member told New York Magazine that he ran SNL like a "cult."
"Lorne wants people to feel insecure," the former cast member shared. They continued:
"It's the same techniques cults use—they keep you up for hours, they never let you know that you're okay, and they always make you think that your spot could be taken at any moment by someone else.
It sounds about as toxic a work environment as Ellen DeGeneres' employees claim her show's to be.
"Lorne always wanted to be admired—revered, even," an old friend of Michaels' also told New York Magazine.
As Simons also pointed out, for a show whose supposed goals are to be funny, to provide timely commentary on the rollercoaster ride that is U.S. politics, and to shine a spotlight on up-and-coming comedians, it doesn't quite sit right that SNL's "boss, brain, heart, soul, and driving creative force is a 75-year-old man obsessed with fame and power."