'Saturday Night Live' Star Colin Quinn Wishes He'd Quit 'SNL' Sooner
Colin Quinn was a Saturday Night Live cast member in the 1990s. His cast included Will Ferrell, Ana Gasteyer, Molly Shannon, Chris Kattan, Tracy Morgan and Cheri Oteri. Quinn also became the Weekend Update anchor after NBC fired Norm MacDonald. However, Quinn now says he stayed on SNL too long.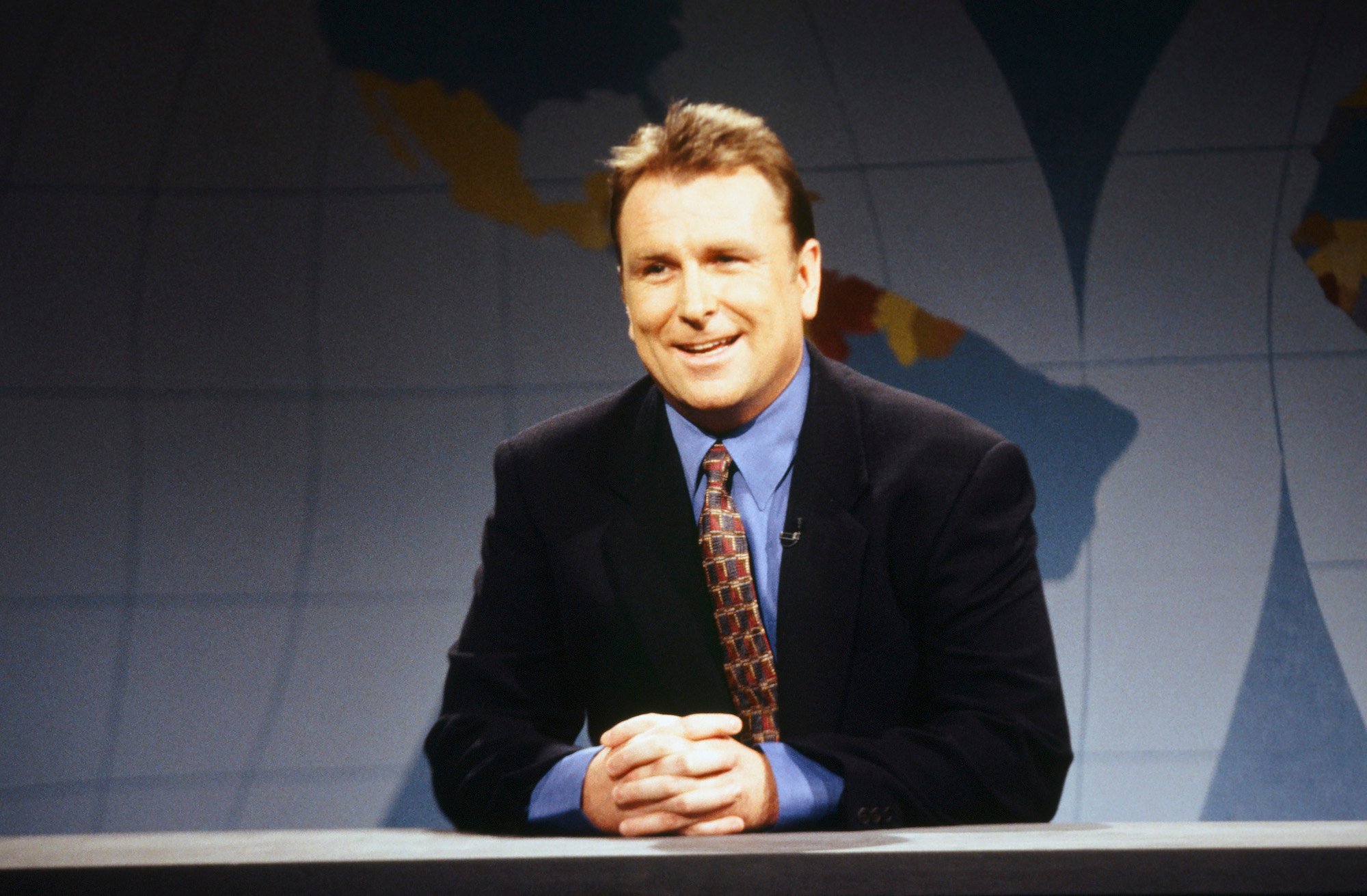 Quinn was a guest on Gilbert Gottfried's Amazing Colossal Podcast on Nov. 1. When they spoke about his SNL tenure, Quinn shared his regrets. 
Colin Quinn had memorable characters on 'SNL'
Some of Quinn's recurring characters were Lenny the Lion, Joe Blow and himself explaining the New York Times. Many were commentators on MacDonald's Weekend Update. As Lenny, Quinn wore a lion suit and spoke about his life in the Bronx Zoo. 
"I had fun those first couple of years," Quinn said. "I had so much fun doing that kind of stuff. But then, the last couple years I should've left. I shoulda' gone. The first couple years just playing around was fun."
Colin Quinn was also a writer on 'Saturday Night Live'
SNL first hired Quinn as a writer from 1995 – 1997. Quinn was a performer from 1996 – 2000. When Gottfried's cohost Frank Santopadre asked Quinn if he wished he'd remained a writer, Quinn agreed.
"On that show, yeah, I should've," Quinn said.
Santopadre and Gottfried discussed Gottfried's short run on SNL, too. Santopadre heard from other Saturday Night Live writers that Gottfried got in trouble for suggesting ideas, then recanting and deciding to save them for his standup act. Quinn could relate to Gottfried's struggle, too.
"I could see that," Quinn said. "That's the problem with being a stand up, you always think that way. I think that way."
On the positive side, Quinn said his favorite part of SNL was the read through. Before even rehearsing the sketches, the writers and cast would read through the scripts. Even after joining the performing cast, Quinn would still be involved with read throughs.
"Read throughs were great," Quinn said. 'I loved read throughs, I really did."
Taking over Weekend Update was hard for Colin Quinn 
In 1998, NBC West Coast President Don Ohlmeyer fired Macdonald. The widely reported reason was that Ohlmeyer was friends with O.J. Simpson, then on trial for the murders of Nicole Brown-Simpson and Ronald Goldman. Macdonald relentlessly mocked Simpson, even after his acquittal so Ohlmeyer fired him. Quinn had reservations about taking over, and nothing but good will towards Macdonald.
"I wish it would've stayed the way it was but it is what it is," Quinn said. "He's so funny, he was so distinctively funny. He had his own thing, like Gilbert. They march to their own drummer. Even in a business where everybody marches to their own drummer, they both have that idiosyncratic thing where it's like this is how I am and that's it. It's great but you have to tune to their frequency."
Quinn said he continued to see Macdonald after Macdonald left SNL. Living in New York, they both ended up in the same complex. Macdonald never made it weird for Quinn.
"We lived in the same building too," Quinn said. "He was so classy in not saying anything. That's all."
Quinn ultimately left the cast at the end of the '99-2000 season. He appeared in movies with Adam Sandler and Amy Schumer, hosted a late night show on Comedy Central, and continues to perform standup. Quinn currently performs his one man show The Last Best Hope on tour