'Saturday Night Live' Fires Shane Gillis and Issues Apology
'Saturday Night Live' fired Shane Gillis four days after hiring him due to his racist remarks.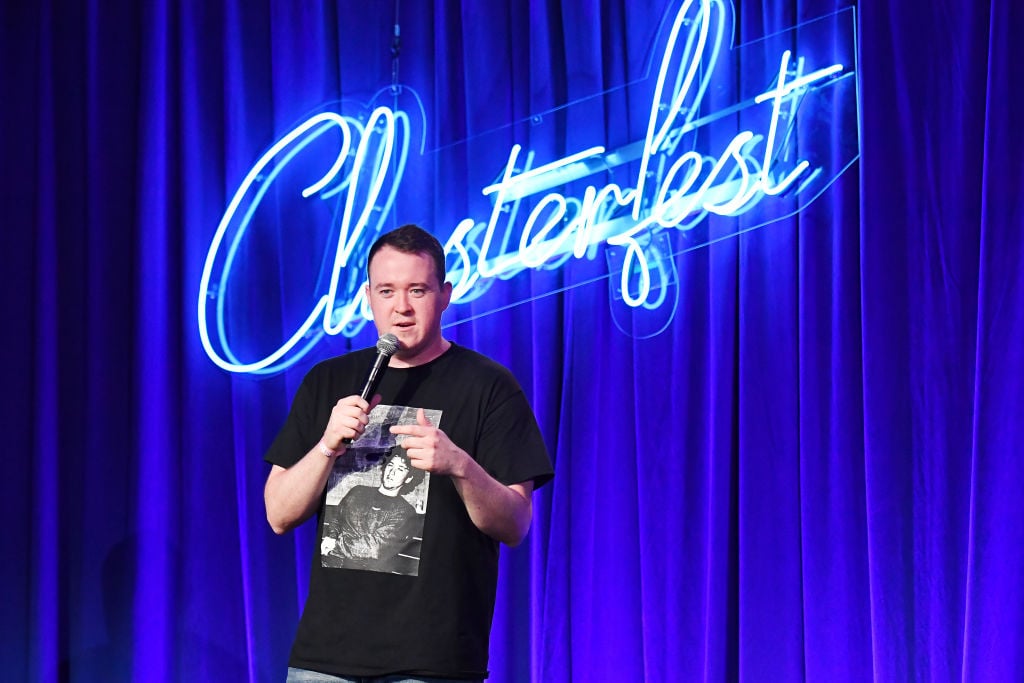 Saturday Night Live fired Shane Gillis just four days after casting him. After a video of Gillis making racist remarks in 2018 spread across social media, the sketch show decided to part ways with the comedian. SNL also issued an apology for not properly vetting Gillis.
People called for 'Saturday Night Live' to fire Shane Gillis after the video spread
In his podcast, "Matt and Shane's Secret Podcast," Gillis mocked Asian immigrants in New York City's Chinatown by saying "Let the f*cking ch*nks live there." After the video of him using the racial slur spread throughout social media, people found a digital trail of Gillis using racist and homophobic language.
Social media users called on SNL to fire Gillis. Journalists, comics, and other celebrities also joined in on expressing how they felt Gillis did not deserve the new SNL gig. On the flip side, presidential candidate Andrew Yang said Gillis should not lose his job.
'Saturday Night Live' fired Gillis before the new season aired
Four days after hiring Gillis, SNL released a statement that Gillis was no longer part of the cast.
"After talking with Shane Gillis, we have decided that he will not be joining SNL. We want SNL to have a variety of voices and points of view within the show, and we hired Shane on the strength of his talent as [a] comedian and his impressive audition for SNL," the statement read.
The show also issued an apology for not properly vetting Gillis before hiring him.
"We were not aware of his prior remarks that have surfaced over the past few days. The language he used is offensive, hurtful and unacceptable. We are sorry that we did not see these clips earlier, and that our vetting process was not up to our standard," said the statement.
Shane Gillis also released a statement
When the viral video first spread on social media, Gillis released a statement on Twitter. In the statement, Gillis did not formally apologize and referenced his racist comments as a "bad" miss.
"I'm a comedian who pushes boundaries. I sometimes miss," he said in the statement. "I'm happy to apologize to anyone who's actually offended by anything I've said."
This statement did not go over well. Many did not feel Gillis' apology was sincere. After SNL announced Gillis was no longer part of the cast, Gillis released another statement on Twitter.
"I'm a comedian who was funny enough to get on SNL. That can't be taken away," he said. "Of course, I wanted an opportunity to prove myself at SNL but it would be too much of a distraction. I respect the decision they made. I am honestly grateful for the opportunity."
After releasing the statement, some social media users did not appreciate Gillis' lack of remorse about the reason he was fired.
"You didn't 'get' SNL. Your name will never be on the opening credits, it will never be listed as a writer, your photo will never hang at 30Rock. You are just a homophobic, misogynistic, racist who will be forgotten. Hope the door hits you on the way out," Yolanda Machado tweeted.