'Saturday Night Live:' Here Are 3 of Our Favorite Adam Driver Skits on 'SNL'
In BlacKkKlansman, he portrays an undercover cop, "Flip." In Star Wars, he plays the ruthless and powerful leader of the First Order, Kylo Ren.
When Adam Driver visited Saturday Night Live, he played everything from an enemy-crushing oil barren to his Star Wars character, Kylo Ren. Here are a few fan-favorite skits featuring this actor.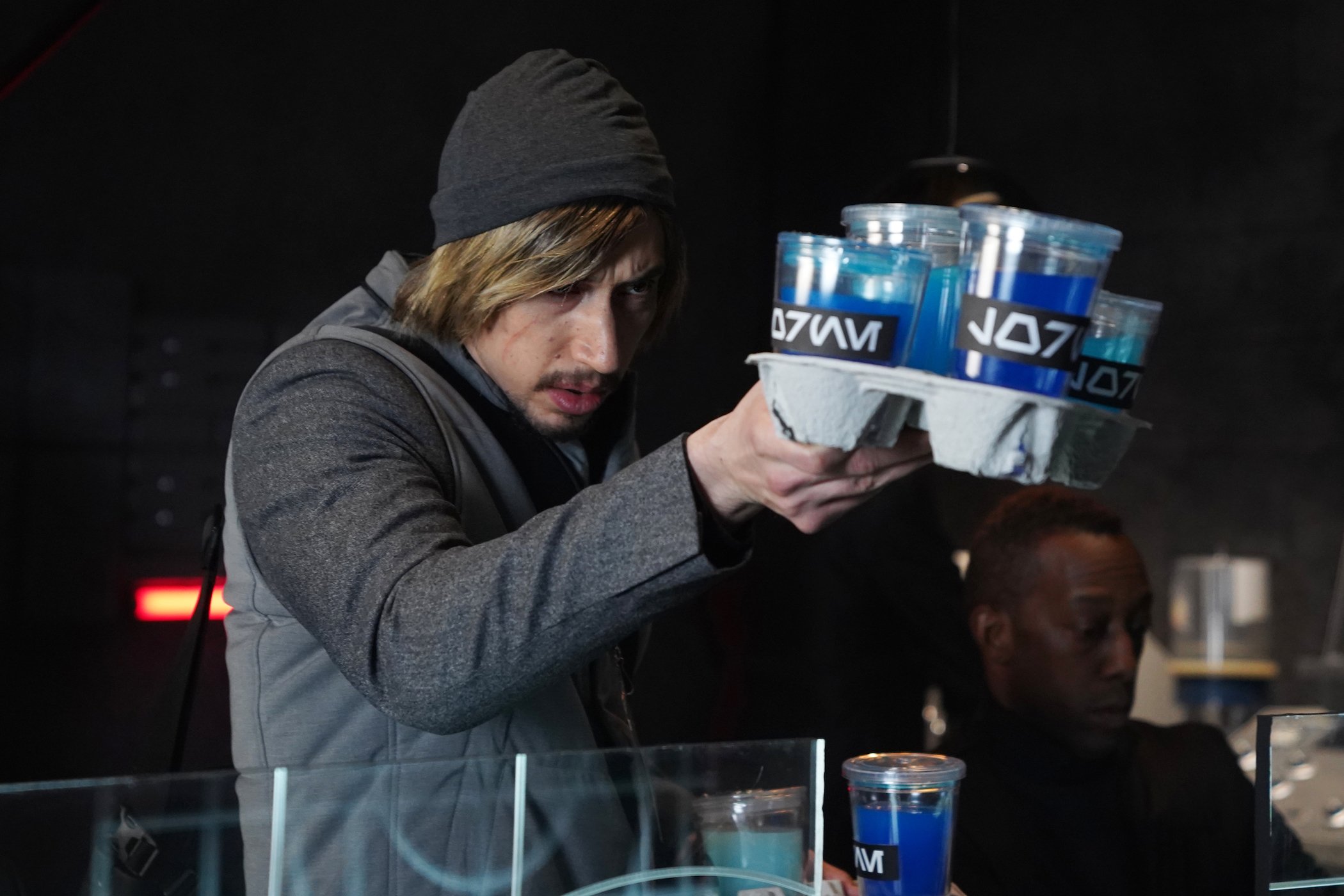 'Star Wars Undercover Boss: Starkiller Base'
Even the leader of the First Order needs an inside look at how his company works. For one Saturday Night Live skit, "Star Wars Undercover Boss: Starkiller Base," Kylo Ren went undercover as Matt, The Radar Technician, to see what it was like to work in the company.
It's not as easy as he presumed and, after a long day at work, he decided to share a ground-breaking announcement with his coworkers — that he's Kylo Ren. They obviously already knew.
This clip became one of Saturday Night Live's most popular YouTube videos, earning over 50 million plays since its premiere. It also sparked the idea for Kylo Ren to go on another adventure undercover in the First Order.
When Driver returned to Saturday Night Live following the release of the last Star Wars movie, he was sure to reprise his role as Kylo Ren on the comedy series. This time, however, the character was going undercover as an intern named Randy for the skit, "Undercover Boss: Where Are They Now?"
Kylo Ren made new friends, and hey, he only kills one of them, but he got a fresh perspective of life in the First Order. The skit also earned over 15 million views on YouTube from fans.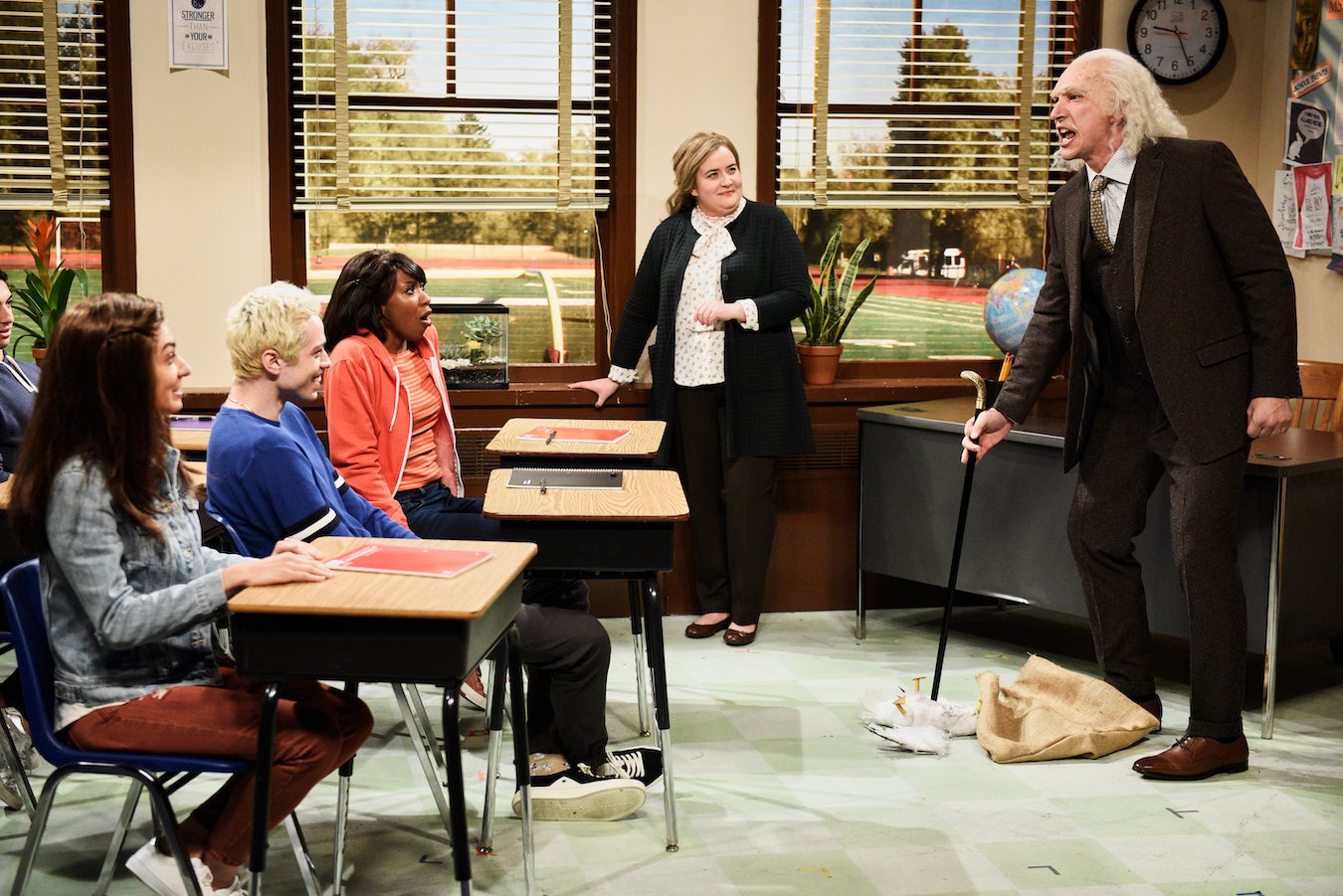 RELATED: 'Saturday Night Live:' Kate McKinnon and Elizabeth Warren's TikTok Post Has 'SNL' Fans Seeing Double (And Loving It)
'Career Day'
It was Career Day at school, and Mordecai's (Pete Davidson) extremely old dad, Abraham H. Parnassus, was going to do a presentation. As an oil barren, there are certain things the kids should know. It's not a job for the weak, especially his enemy, H. R. Pickens.
Complete with a dead bird, Capri suns, and a "healthy" snack, this character gave plenty of inspiring advice for the kids. He ruined the spirit of the weakest in the class, who happened to be his son. (A few of the cast members even broke character, thanks to Driver's wig and acting skills.)
RELATED: What Kylo Ren Did in 'Star Wars: The Rise of Skywalker' That Anakin Skywalker Never Could
'Slow'
Partnering with Halsey and a few Saturday Night Live cast members, Driver appeared in a music video titled "Slow." His voice in the song was even lower than usual, taking it nice and slow for his date in the skit. A little too slow for some of the girls, though, even when it came to everyday activities like driving.
Some Star Wars films starring Kylo Ren in non-intern form, including Star Wars: The Rise of Skywalker and Star Wars: The Force Awakens, are available on Disney's streaming platform. To learn more about Disney+ and to subscribe, visit their website.