'Saturday Night Live': Here's What Dave Chappelle Said About President Donald Trump and the 2020 Election
Here's a recap of what Dave Chappelle said on 'Saturday Night Live.'
Dave Chappelle has made his long-awaited return to Saturday Night Live. The Sticks & Stones comedian appeared on the Nov. 7 episode of the show after the 2020 election results came in following days of uncertainty. In the opening monologue, Chappelle talked about President Donald Trump, his defeat to president-elect Joe Biden, and what he hopes to see next for Americans.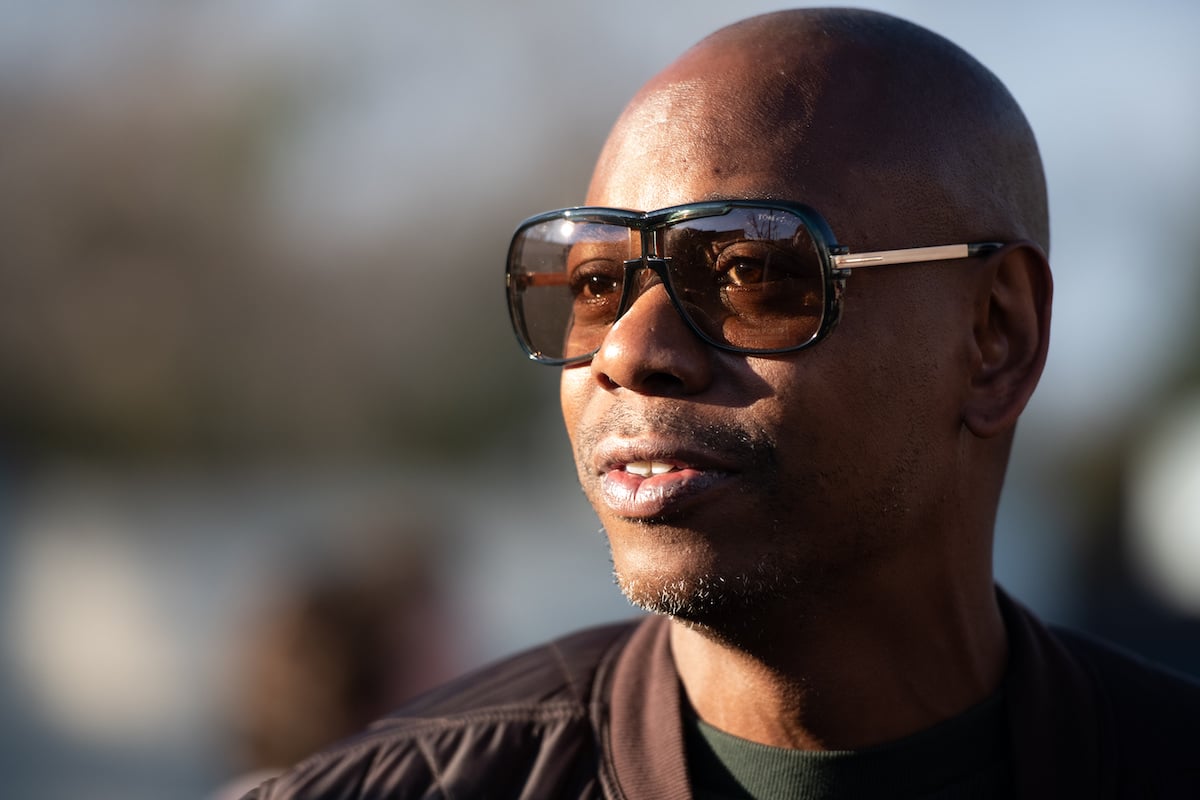 Dave Chappelle talked about President Donald Trump and the 2020 election on 'SNL'
Chappelle opened the show with comments about his great-grandfather, who he said was born a slave but was freed later in life. He wondered what his grandfather would think about his life now, leading him to mention the 2020 election results.
"This morning after the results came in, I got a text from a friend of mine in London. And she said, 'The world feels like a safer place now that America has a new president.' And I said, 'That's great, but America doesn't,'" he shared. "Do you guys remember what life was like before COVID?" He then reminded viewers of all the mass shootings that had happened before expressing appreciation for coronavirus (COVID-19).
Going on, Chappelle said, "Now Trump is gone. People don't like him but I thought the guy was at least an optimist." He teased that there are "bad people on both sides," referencing comments Trump previously made in regards to a deadly clash in 2017 in Charlottesville, Virginia between white nationalists and counter-protesters.
Chappelle also talked about Trump's COVID-19 diagnosis and how he referred to the virus as "kung flu." "I see it you racist, hilarious son of a b*tch," Chappelle said. "I was supposed to say that not you. It's wrong when you say it."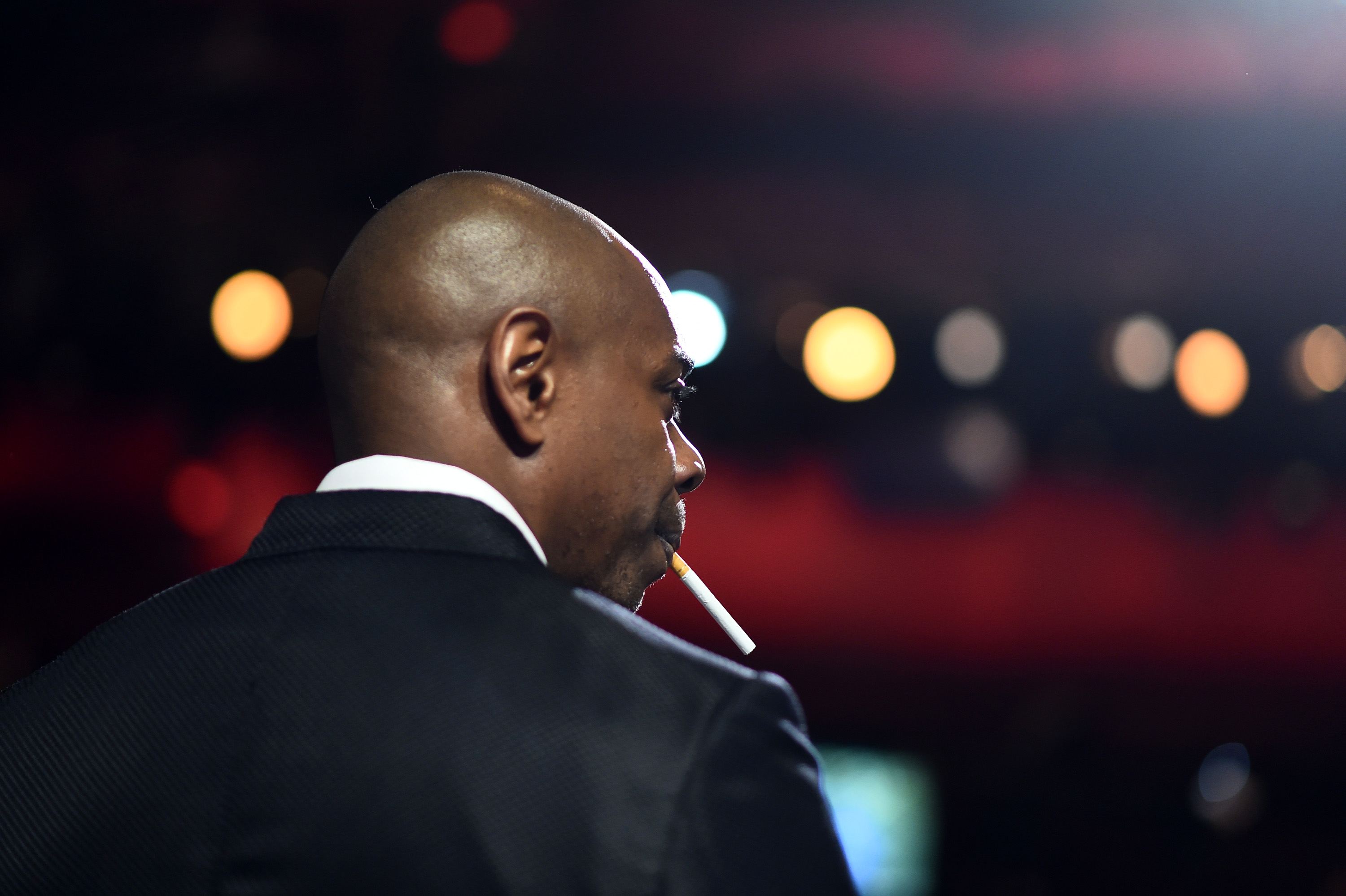 All jokes aside, though, Dave Chappelle hopes this will be a turning point for America
Chappelle went on to pitch what he called "the kindness conspiracy," which is "random acts of kindness for a Black person." He continued, "Do something nice for a black person, just because they're black. And you got to make sure they don't deserve it. It's a very important part of it. They can't deserve it. People did terrible things of black people, just because they're black. And they didn't deserve it."
He also encouraged Biden supporters to be humble in regards to the election outcome. "I would employ everybody who's celebrating the day to remember, it's good to be a humble winner. Remember, when I was here four years ago, remember how bad that felt? Remember that half the country right now still feels that way. Please remember that," he said, adding:
Remember, that for the first time in the history of America, the life expectancy of white people is dropping because of heroin, because of suicide. All these white people out there feel that anguish, that pain, that mad, because they think nobody cares and maybe they don't have. Let me tell you something, know how that feels. If you're a police officer and every time you put your uniform on, you feel like you've got a target on your back. Oh, man, believe me, I know how that feels. Everyone knows how that feels. But here's the difference between me and you. You guys hate each other for that and I don't hate anybody. I just hate that feeling. That's what I fight through. That's what I suggest you fight through.
Offering final words, Chappelle said, "You gotta find a way to live your life, you gotta find a way to forgive each other. You got to find a way to find joy in your existence in spite of that feeling. And if you can't do that, come get these [N-word] lessons. Thank you very much and good night."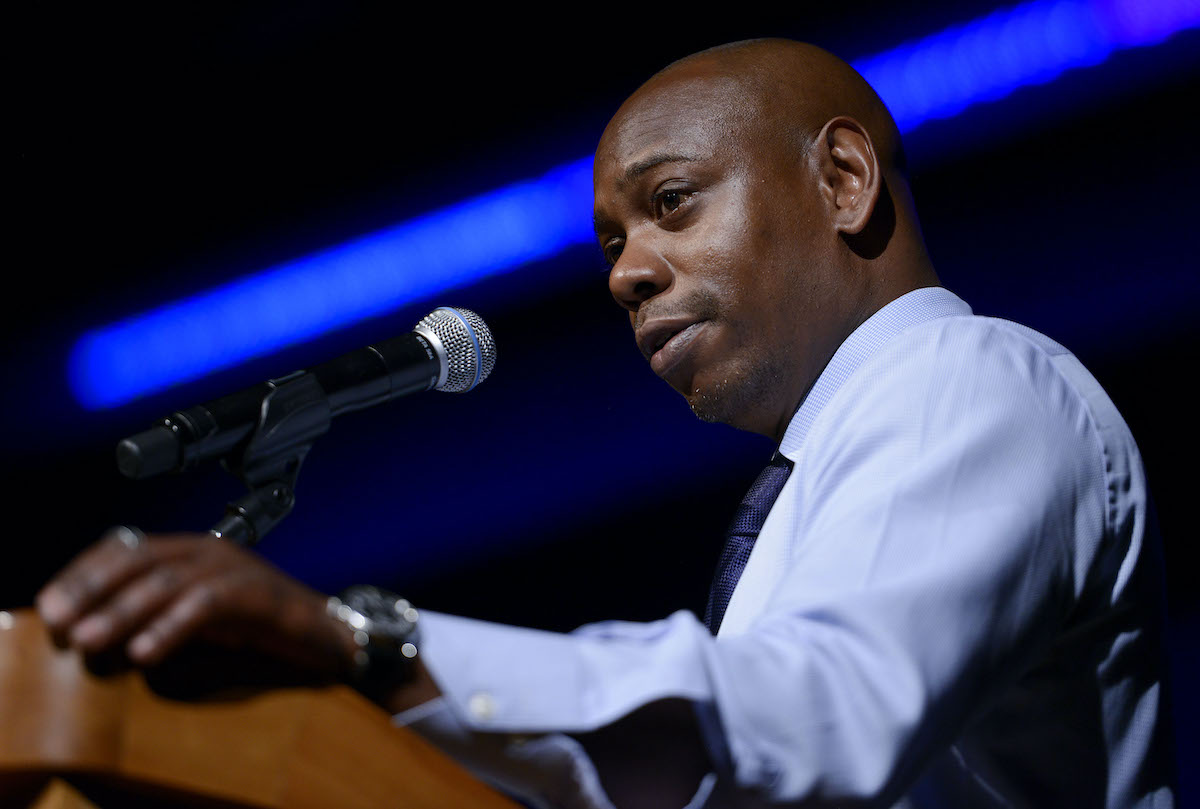 This was the first time Dave Chappelle hosted 'SNL' in years
Chappelle hadn't hosted SNL since 2016 when he took the stage after Trump defeated Democratic candidate Hillary Clinton, though he did appear on the show in December 2019 to welcome Eddie Murphy back.
In the time since then, Chappelle has been focused on his comedy, releasing several stand-up specials on Netflix and putting on shows in Yellow Springs, Ohio, where he lives with his wife and three children.
There are rumors that he even filmed a new special over the summer of 2020 after he was seen with other comedians. However, Chappelle has yet to address them. In the meantime, you can watch clips from his latest SNL appearance here.