'Saturday Night Live': Is Tenacious D Still Together?
The band Tenacious D is a perfect fit for a live comedy show. So it's not surprising the funny duo has appeared on Saturday Night Live twice. Their last appearance was many years ago. Is Tenacious D still together? Here is what they've been up to lately.
Tenacious D performed on 'Saturday Night Live'
Jack Black rose to fame being in a satirical rock group named Tenacious D with Kyle Gass. They became friends after meeting at LA's The Actors Gang Theatre. They later released their debut album in 2001.
The group had their own HBO show called Tenacious D from 1997 to 2000. Eventually, they appeared on Saturday Night Live as special guests in 1998. The group joined Jimmy Fallon for the Weekend Update and sang a song about the Middle East, comparing it to a hornet's nest.
Black later returned to host the live show alone in 2002, 2003, and 2005. The group returned as the musical guest for an episode in 2006. Black and Gass have been open about their relationship struggling over the years.
Kyle Gass admitted he had difficulties with Jack Black
The music duo have very different movie careers. Gass revealed this affected their relationship in an interview in Life In The Stocks Vol.1, according to Kerrang!
"Ironically, I only like to work with my friends," he said. "But the whole Tenacious D thing, combined with Jack's meteoric rise to superstardom, meant that we went through some pretty heady times together."
He added, "And I fell apart a couple of times during the process." The problem was Black starred in the very successful 2003 movie, School of Rock. It came out before the Tenacious D movie so it launched Black's career without his partner.
"I was like, ​'Dude! You're doing a rock movie before our movie comes out. You're kind of stealing our thunder, don't you think? And it's with kids? I mean, what is that?'" Gass said. "And School Of Rock ends up being huge and I'm not in it. That was very difficult for me."
Is Tenacious D still together?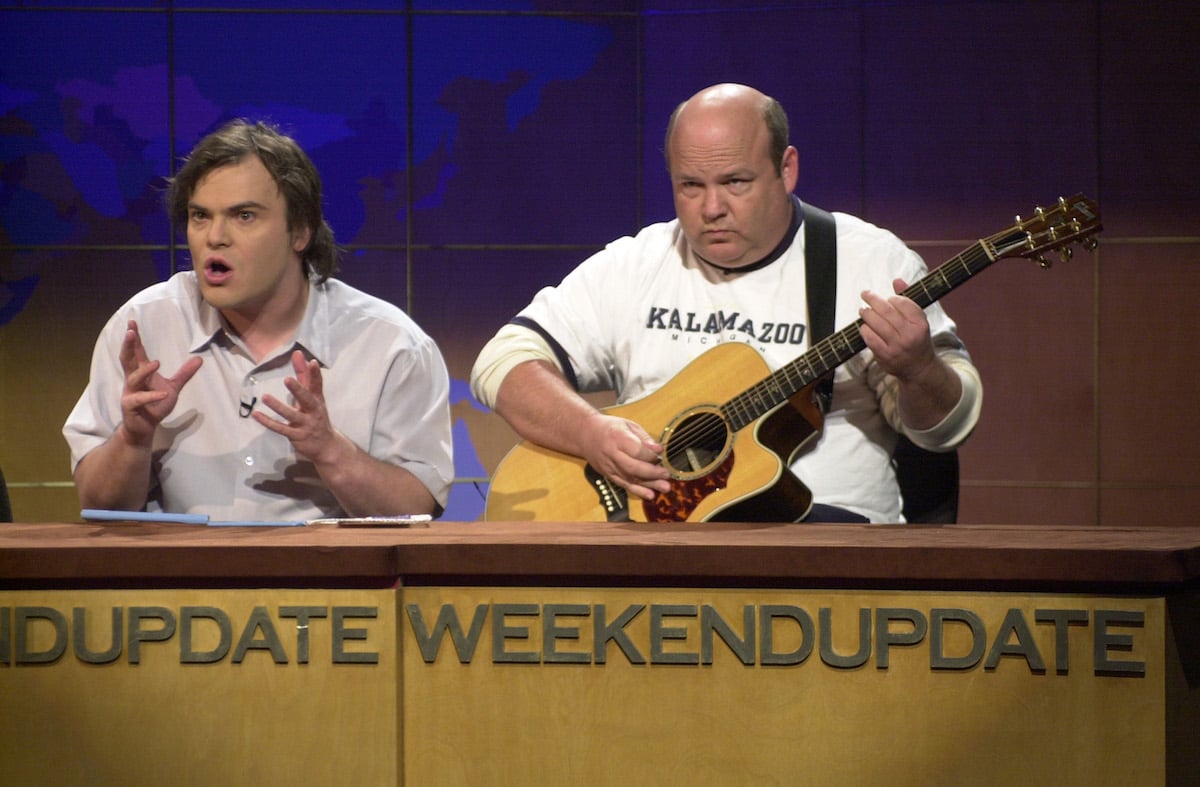 The bandmates are still going strong despite their rocky moments. They had a mini-series in 2018 called Tenacious D: Post-Apocalypto.
The band announced The Purple Nurple Tour in 2020 and revealed tour dates for the summer. Its goal was to "to rock the vote in swing states across the country" and promote vote registeration, according to Kazoo State. It was later cancelled due to the COVID-19 pandemic.
Gass has been busy with his podcast, KYLE and KEVIN: Did we do it‪?‬ His co-host is actor Kevin Weisman and they tell stories and sometimes play music. Black is still acting, and will be in the 2021 movie, Apollo 10 1/2: A Space Age Adventure. It's unclear if the band has plans for the future, but it looks like another tour is possible.
[Correction 2/15/21: A previous version of this article misspelled Kyle Gass' name.]