'Saturday Night Live': Moms Can Relate to Kristen Wiig Playing a Mother Who Only Receives a Robe for Christmas
There have been numerous hilarious and relatable Saturday Night Live sketches over the years. One of the recent and funny ones that moms can probably relate to at one point or another features the episode's host, Kristen Wiig, as a mother on Christmas morning who only receives a robe as a gift.
Moms can relate to the sketch about a mother and her robe on Christmas morning on 'Saturday Night Live'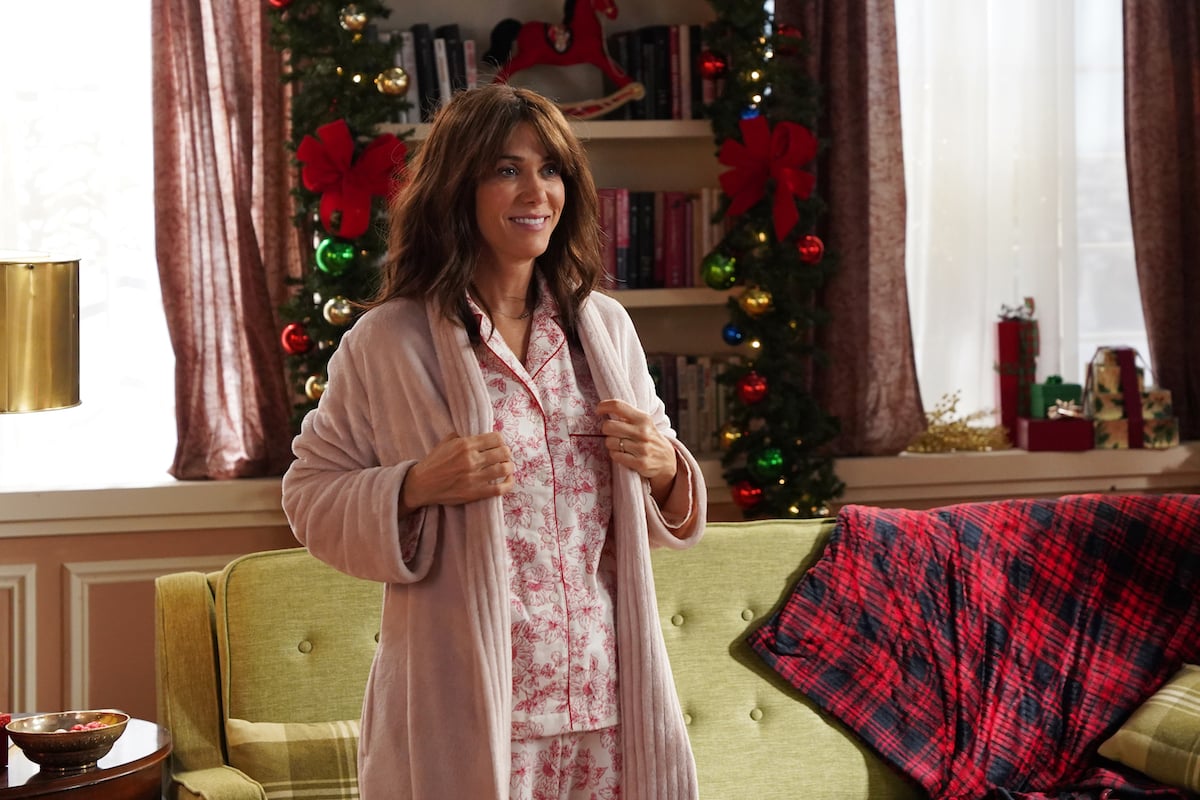 Kristen Wiig, an actor who worked on SNL for a number of years, hosted season 46, episode 9, on December 19, 2020. During the episode, viewers are treated to the "Christmas Morning" sketch in which Kristen plays a mother who gets just a robe for Christmas. The rest of the family gets some pretty amazing gifts, like a laptop and a cell phone. But all Kristen's character gets is a robe, and she tries to make the best of it.
It's a situation some moms can certainly relate to, since many go above and beyond to make sure the holidays are a special time for their families. Sometimes they can be neglected in the big picture with all the gifts for their children and spouses as well as other family members. Some might receive less gifts than other members of the family, and they could find an empty stocking as well, just like Wiig does in the sketch.
The Today Show highlighted the video as well as the fact that moms shared images of the robes they received after the premiere of the sketch via Twitter, so it's clear the sketch hit close to home.
'I got a robe' 
In the SNL sketch about a mom's robe, Wiig plays the mother, who's sleeping after being up all night preparing for Christmas. She's next to her husband, played by Beck Bennett, as their children, played by Chloe Fineman and Kyle Mooney, wake them up to open presents, something parents can relate to.
"It's Christmas morning," they all sing. "Lets' open up our presents."
"Well I got a nerf gun," Mooney says as he shows off the new toy. "I got a hat," Fineman declares while wearing it.
"I got an autographed baseball bat," Bennett sings while showing off his new item.
"I got a telescope," Mooney says with the new device, as his sister reveals, "I got a globe." Their father adds, "I got a watch."
"And I got a robe," Kristen says as she wears her new gift. However, that's all she gets as the rest of the family sings about all the other gifts they received.
The rest of the family continues getting gifts and their mother only gets a robe
"I got Hulk hands," Mooney adds. "I got a tie," says his father, with his daughter adding, "I got a copy of The Catcher in the Rye."
But these gifts just keep getting better, as Mooney shows off a brand-new blue drum set as he says, "I got a drum set," and his sister shows off her new device. "I got a phone," she says.
"I got a pen," Bennett adds with his wife singing, "And I got a robe."
The family continues singing about their new amazing gifts, including a laptop and a drone, but Kristen's character just keeps repeating that she "got a robe" every time it's her turn to say what she received. 
"Thanks for the robe," she sings. "It's really really nice. I love this robe guys. This is great." She learns the robe was on sale when she is about to make everyone breakfast, adding insult to injury. 
But the morning keeps getting worse for Kristen's character. "And I burned my arm in the oven," she adds at one point. "It hurt pretty bad, but I didn't even scream, because I keep the pain inside of me."
Even her stocking is empty when everyone goes for the stocking gifts. But things actually get even worse when they notice more presents under the tree, which the mom assumes are for her, but they are really for the dog. Even the dog gets a robe, and Kristen's character seems shocked by it all, but used to it sadly.
Moms can certainly relate to this SNL sketch of a mom at Christmas receiving only a robe for the holidays.