'Saturday Night Live': Secret Service's Investigation Into John Mulaney's Joke Is Confirmed in Documents
The Secret Service investigated John Mulaney after he hosted 'Saturday Night Live'. Find out what the documents say about the investigation.
The monologue can set the tone of the episode on Saturday Night Live. But sometimes the jokes don't go over well. John Mulaney made a joke last year, which led to the Secret Service investigating him. A document from that investigation was released.
John Mulaney hosted 'Saturday Night Live' four times
Mulaney has previously impressed fans when he hosted the live show. He hosted for a third time on Feb. 29, 2020.
His monologue started off with talking about his dad not having friends. The comedian goes through a few theories on why that's the case. He later acknowledged it's a leap year, which was started with Julius Caesar.
"Another thing that happened under Julius Caesar was he was such a powerful maniac that all the senators grabbed knives and they stabbed him to death. That would be an interesting thing if we brought that back now," Mulaney said. The crowd then started laughing.
"I asked my lawyer if I can make that joke and he said let me call another lawyer and that lawyer said yes," he added. The comedian did go on to talk about politics and focused on the founding fathers.
The lawyer wasn't exactly wrong about him being able to make the joke. But it did lead to the Secret Service following up on it.
The Secret Service investigated him for the Julius Caesar joke
That joke didn't go unnoticed. Law enforcement officials contacted Thomas McCarthy, NBC's global chief security officer and senior vice president to talk about the incident two days after it happened, according to records shared by the Associated Press.
The report claims "Comedian/Actor John Mulaney made inappropriate statements regarding President Trump on Saturday Night Live." There was then an update noting media outlets reported on his statements. It also claimed "it is likely concerned citizens will report this."
The investigation was later closed in December. Mulaney did publicly talk about the inveistation on Jimmy Kimmel Live!
He retold the joke on the talk show to explain how it led to the investigation. "They investigated me and I guess they opened a file on me because of the joke," he said. The comedian added, "Am I stoked there's a file on me? Absolutely! Did I enjoy it in the moment? Not so much."
Mulaney said the person vetting him understood "the joke had nothing to do with Trump." He claimed the Secret Service was very nice and didn't see him as a threat.
He later hosted the show again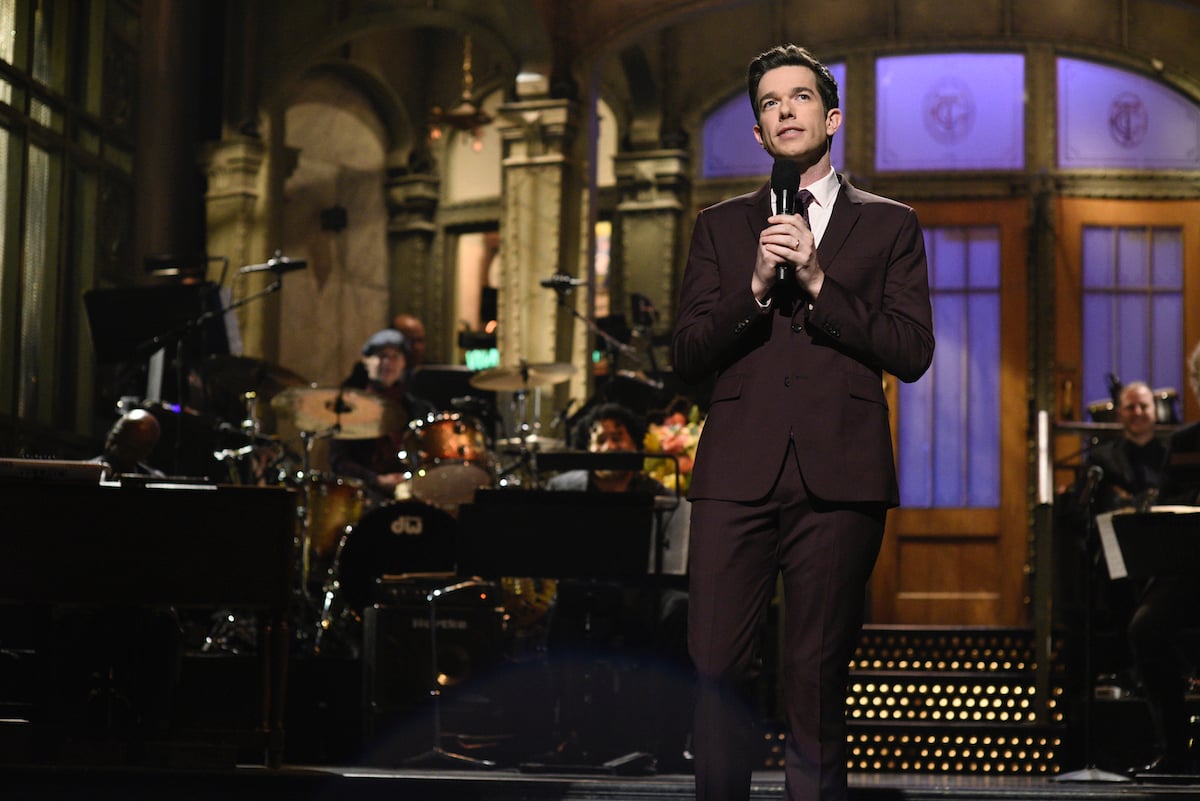 The joke didn't get Mulaney banned from the show. He hosted it again on later that year for Halloween.
His monologue focused on the COVID-19 pandemic. He touched on politics again, but this time he talked about New York Governor Andrew Cuomo. He also encouraged the audience to vote and pick between two elderly men for president.