'Saturday Night Live': The Sketchy Reason Volkswagen Asked 'SNL' Writers to Remove Nazi References
Colin Jost has worked at Saturday Night Live, NBC's decades-running sketch show, for about 15 years. Jost, who has served as co-head writer and co-host of the "Weekend Update" segment, recently released his memoir, titled A Very Punchable Face. In the book, the SNL writer and performer outlines several instances in which he and other writers changed or scrapped jokes after testy interactions with advertisers. Volkswagen, for example, had one of the strangest requests.
'Saturday Night Live' episodes — and 'Weekend Update' jokes — that were altered due to ad partner intervention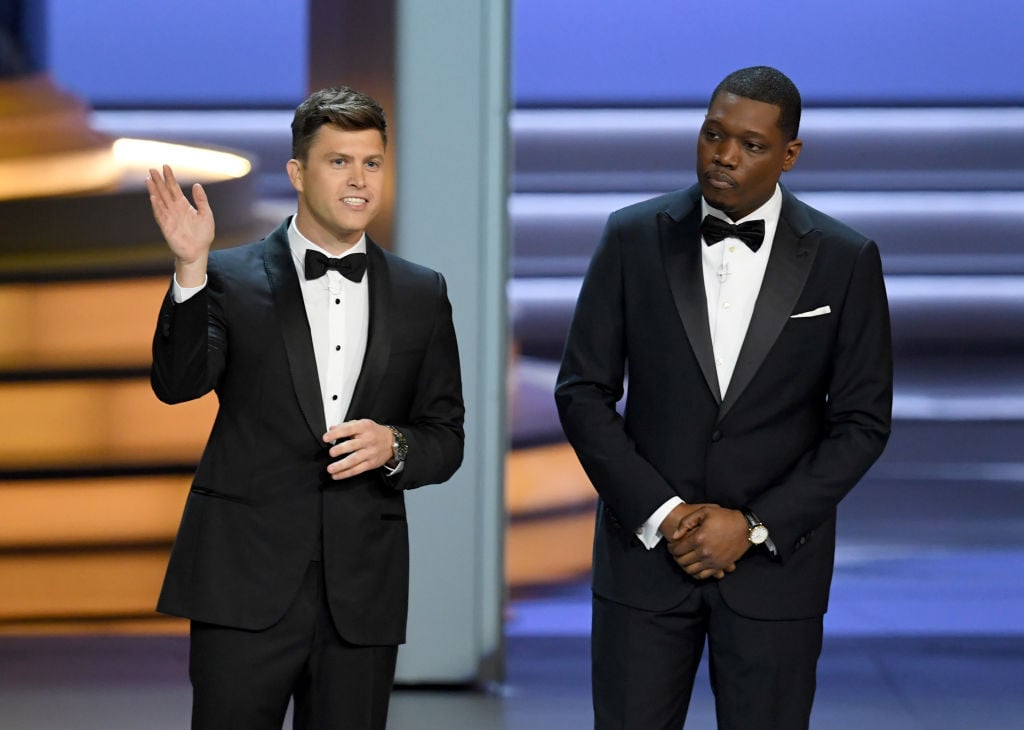 Journalist Seth Simons, who often writes about misdeeds in the comedy universe on his SubStack, published a long excerpt from Jost's 2020 book, A Very Punchable Face, that reveals a great deal about Saturday Night Live's relationship to its ad partners.
After McDonald's asked the SNL writers to alter a joke about their company, the car brand Volkswagen got in on it, too. The joke in question, however, didn't even mention Volkswagen — which makes it all the more strange. Here's Jost's original joke:
Publishers announced that in less than a week, the new edition of Adolf Hitler's book Mein Kampf has sold out of the first 4,000 copies. Mein Kampf is of course German for The Art of the Deal. 
From that line, which Jost read at SNL's dress rehearsal, they "got a note from Volkswagen."
"They were advertising on the show and they said, 'Could you not refer to Adolf Hitler? Because if you mention Hitler, then people will think of Nazis and then they'll think of Volkswagen,'" Jost wrote. (For those that don't know, Hitler had a close relationship with the brand, particularly the VW Beetle).
Volkswagen's ad partnership with NBC prevented a parody commercial from being aired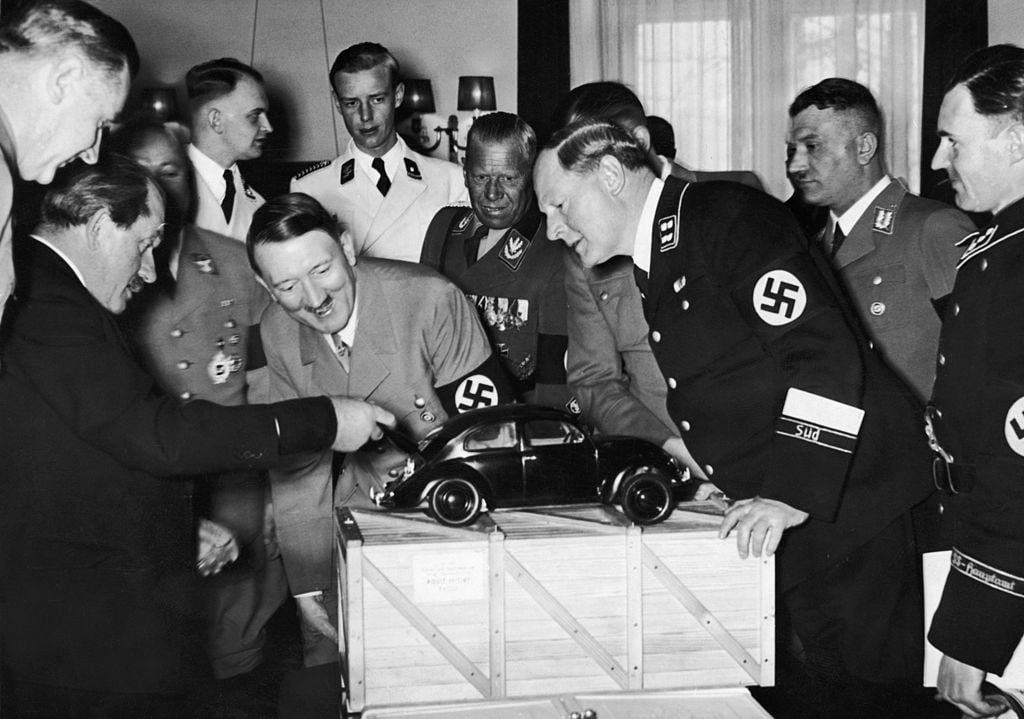 However, things heated up even more a few weeks down the line. Jost wrote:
There was a Republican debate sketch where Ted Cruz was talking about the kinds of things New Yorkers do, and everything he listed was clearly just a plot line from Seinfeld. And Volkswagen asked our show to remove a reference to the 'Soup Nazi' because they thought that would remind people of Volkswagen. Hmmmm. I wonder if they're hiding something? Because that level of paranoia is . . . well, Hitler-esque.
As Jost soon found out, the company was indeed "hiding something!"
"They had been lying for years about emissions figures on many of their cars," the Saturday Night Live star continued. "And they had designed software to trick inspectors into thinking their vehicles were compliant."
Jost and a few other SNL writers jumped on the opportunity to write "a Volkswagen commercial parody." In the voiceover to the parody ad, viewers would have heard the following:
Sure, Volkswagen has gotten in a bit of trouble recently with this whole emissions scandal, but let's not forget what our company was founded on: the vision and values of Adolf Hitler.
However, Saturday Night Live viewers never got to see this sketch.
"The Volkswagen Corporation … [was] about to sign a huge advertising deal with NBC, so even though the ad was fully produced, we were never allowed to air it," Jost wrote in A Very Punchable Face.
'Saturday Night Live' cast member and writer Colin Jost seems to have missed why this is important
As Simons pointed out, while this doesn't qualify as "branded content" — which the show's writers have denied they utilize — "this anecdote demonstrates the wide-ranging veto power enjoyed by SNL's advertisers." The writer continued:
It also shows how they don't necessarily need to wield that power actively: the mere prospect of losing future business can disincentivize SNL from airing trenchant satire.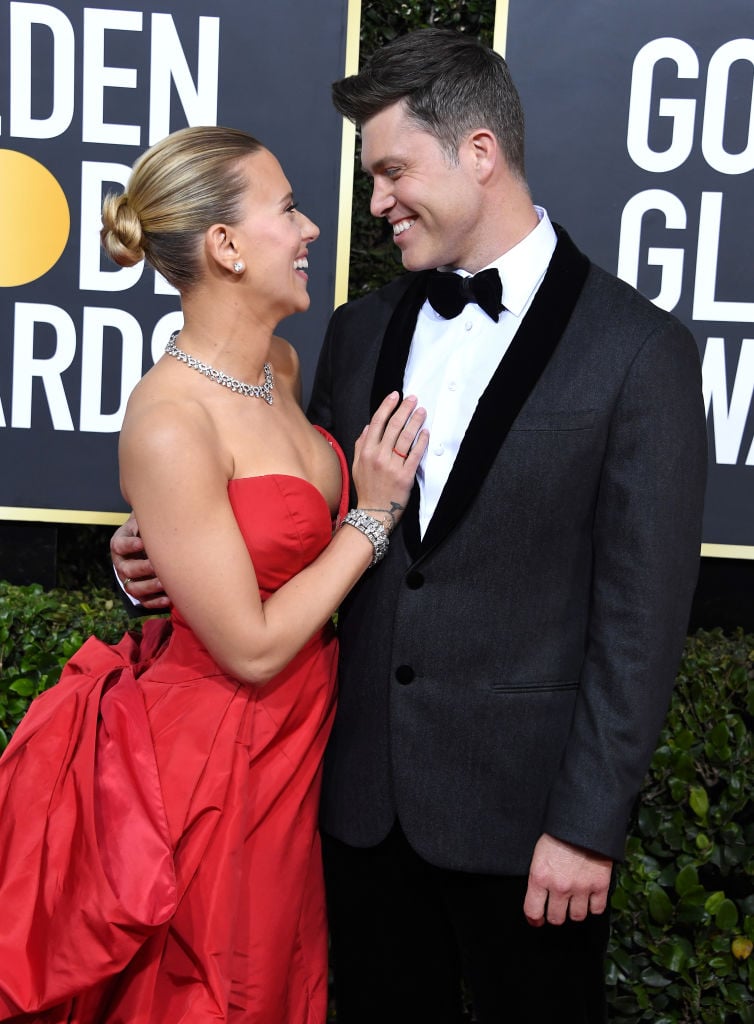 Simons sums up this whole story very nicely, while simultaneously skewering Saturday Night Live for capitulating to their advertisers' needs (no matter how openly awful those companies are):
Upon discovering how a company that paid his bills intentionally violated emissions standards to get away with massive pollution, Jost wrote a sketch calling that company evil. His bosses then censored the sketch so they could take more of the company's money and continue hawking its products—after its crimes became public!
It's not a great look for SNL. What's even weirder, perhaps, is that Jost seems to write about it all so lightly in his memoir.