'Saturday Night Live': The Top 5 Most-Watched Skits on YouTube
'Saturday Night Live' fans love rewatching their favorite 'SNL' skits, but did yours make the list of most-watched on the late-night comedy show's YouTube?
Many fans enjoy reliving their favorite SNL skits by watching them on YouTube. The late-night comedy series' channel currently has over 11 million subscribers and more than 10 billion views. But which Saturday Night Live skits get the most views from fans? Laugh along with the most popular skits on the SNL YouTube channel.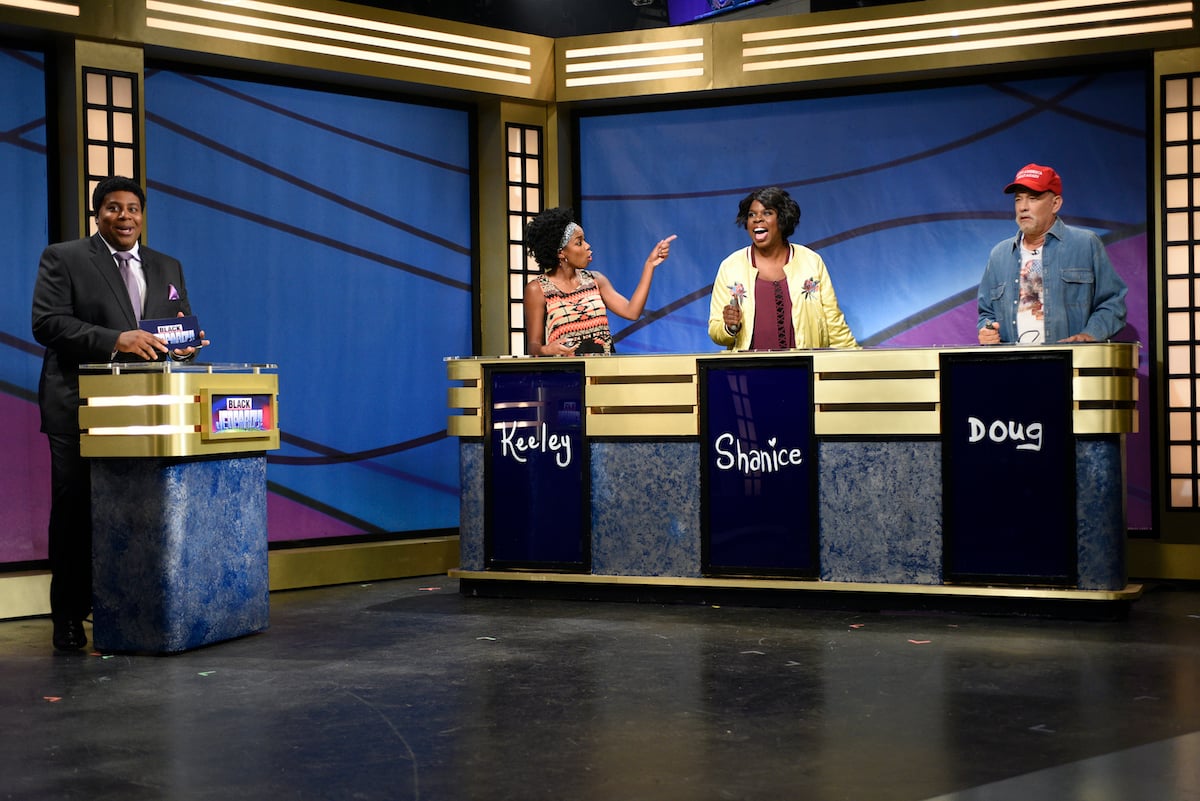 Adam Driver stars in one of the top 'SNL' skits on YouTube 
Driver hosted Saturday Night Live in season 41. Because Star Wars was making a resurgence, it was a focal point for Driver's first time hosting. In the Undercover Boss skit mimicking the show of the same name, Kylo Ren (Driver) goes undercover as Matt, a radar technician at the Starkiller Base. To date, the SNL skit has 55 million views. When the Star Wars actor returned to SNL in 2020, the show reprised their take on Undercover Boss and Driver's role as Kylo Ren in a "where are they now" skit. 
Andrew Garfield and Emma Stone's 'Spider-Man Kiss' sketch is a fan favorite
Andrew Garfield and Emma Stone were guests on Saturday Night Live in 2014. Their "Spider-Man Kiss" skit ranks fourth in the most-watch SNL skits on YouTube with 58 million views. The sketch takes place on the set of The Amazing Spider-Man 2, where Garfield and Stone are having a hard time shooting their love scene in front of a green screen. In a hilarious twist, Coldplay's Chris Martin steps in to ensure the movie gets the shot it needs. 
'SNL' 'Black Jeopardy' starring Tom Hanks is another commonly watched skit
"Black Jeopardy" is a recurring skit on Saturday Night Live, but the sketch from the season 42 episode starring Tom Hanks is a fan favorite. With 59 million views, "Black Jeopardy with Tom Hanks" ranks third in the most-watched SNL skits on YouTube. In the performance, Keenan Thompson host's the gameshow with contestants Keeley (Sasheer Zamata), Shanice (Leslie Jones), and Doug (Hanks).
The 'Harry Potter' themed 'SNL' sketch 'Hermione Growth Spurt' is still popular 
According to Saturday Night Live's YouTube channel, this sketch debuted on April 1, 2004. With 63 million views, "Harry Potter: Hermionie Growth Spurt" is the second most-viewed SNL skit on YouTube to date. The skit stars SNL alum Rachel Dratch as Harry Potter, Seth Meyers as Ron Weasley, and Lindsay Lohan as Hermione Granger. Jimmy Fallon and Chris Parnell, who play Ron's siblings Fred and George, also make an appearance. This skit is one a classic SNL moment where the cast can barely keep it together in their performance — but that makes the sketch even more hilarious. 
'Porn Teacher' is the most-watched 'SNL' skit on YouTube
In this sketch from season 41, a precocious student played by Aidy Bryant repeatedly interrupts a porn shoot for Hot for Teacher 8. The cheaply produced film stars her classmate, Ricky (Kyle Mooney), and her teacher, Ms. Dayworth (Amy Schumer). Bryant's 2015 performance of an innocent student who isn't bright enough to pick up on her teacher's scandalous after-school activity still has audiences laughing. At the time of publication, the video had 67 million views on YouTube.