'Saturday Night Live' Gets It Right With Its Latest Sketch About True-Crime Shows
Saturday Night Live just brought the laughs in one of the most relatable sketches we've ever seen. Many people enjoy a good true-crime show, and this latest SNL skit will make you laugh uncontrollably and nod your head in acknowledgment at the way the women highlighted – Kate McKinnon, Chloe Fineman, Ego Nwodim, and Melissa Villaseñor make a joke about the way many of us choose to relax after a long day.
'Saturday Night Live' gets it right with its sketch about true-crime shows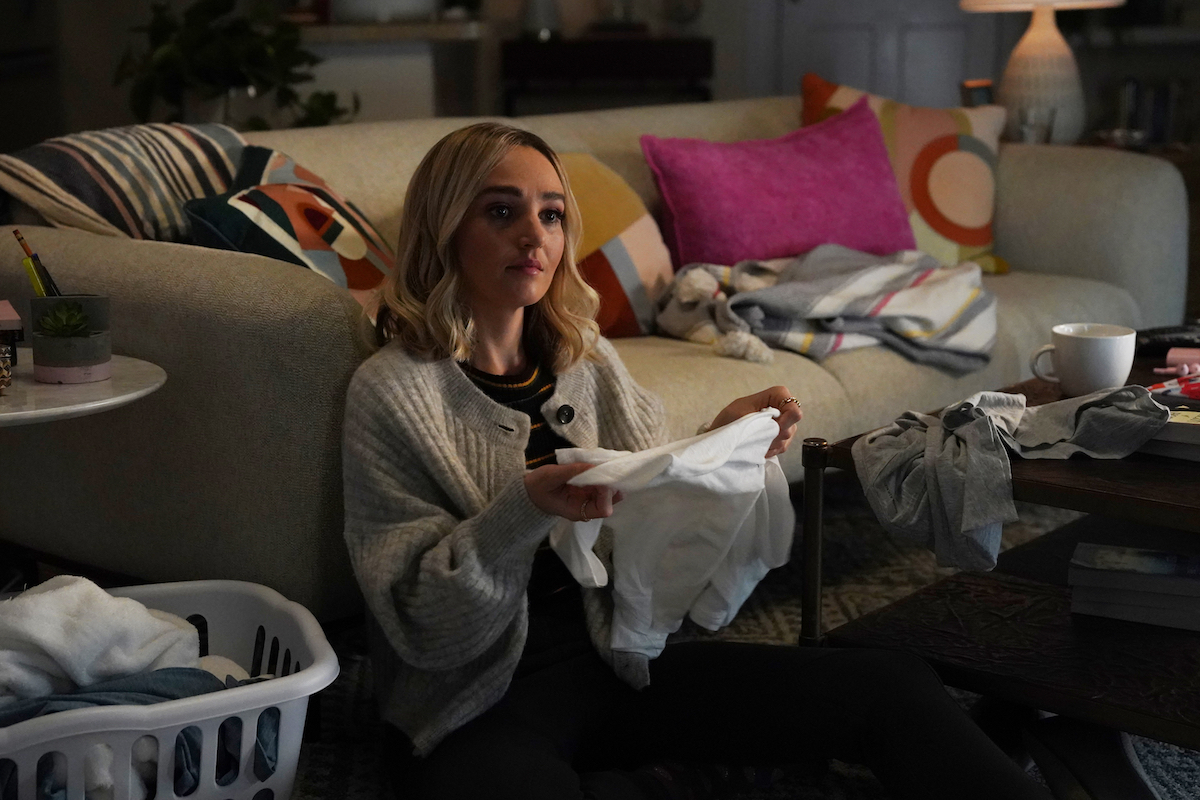 In season 46, episode 14, which aired on February 27, 2021, Nick Jonas hosts. The episode brings the laughs, especially with its skit about true-crime. Some people love a good true-crime documentary, and it's become a go-to for many of us. The skit called "Murder Show" highlights a few women as they sit in their living rooms watching true-crime shows at night to relax, which is what numerous people do as well. The actors watch the shows as they multitask, something many of us can relate to.
Nick Jonas plays a guy going out for the evening, but first, he asks his girlfriend, played by Fineman, what she plans to do. "I don't know, just finish up work and relax," she says. 
After he leaves, Fineman says, "Finally he's gone," and she and the rest of the leading ladies in the skit curl up on their couches to watch some true-crime. 
"I have the whole night to unwind," Nwodim says.
"And do a little self-care," Villaseñor adds.
"The only way I know how," McKinnon says as she turns on Netflix to watch a true-crime documentary. The doc about the Cecil Hotel comes up, and the women start to sing, "I'm gonna watch a murder show, murder show. I'm gonna watch a murder show. Netflix, Showtime, HBO, and Dateline." All four of the women wear red outfits amidst an all-red backdrop at different moments during the song, adding to the dramatic factor of it all.
A number of true-crime shows are highlighted, including Night Stalker: The Hunt for a Serial Killer, Evil Genius: The True Story of America's Most Diabolical Bank Heist, Making a Murderer, The Jinx: The Life and Deaths of Robert Durst, The Staircase, and Crime Scene: The Vanishing at the Cecil Hotel.
'Dig up some bodies and do an autopsy'
Of course, there are numerous examples from the ladies about the types of shows they're watching as they multitask. "Two sisters got killed on a cruise in the Bahamas," Fineman sings. "I'm gonna half watch it while I fold my pajamas." Fineman can be seen folding her laundry as she sings along.
Eating and watching TV is something many of us can relate to, including the women in the skit. "Severed limbs found on a beach in Chula Vista," Villaseñor chimes in. "But I just kind of stare while I eat a piece of pizza," she sings while we see her eating pizza and watching TV.
"Dig up some bodies and do an autopsy," Nwodim sings along. "Boring," Fineman adds.
"Wake me up when it's Munchausen by proxy," Nwodim concludes while standing next to a TV that says, Mommy Dead and Dearest.
McKinnon's character can be seen texting her sister who sent a picture of her baby to her. "Bodybuilder chopped up an old lady," McKinnon sings. "I watch it while I text my sister about her baby."
"Murder show, murder show, every type of murder show," they sing together. "Late night, true-crime, this is my relaxing time."
"Cannibals who cut off people's flesh and they boil it," Villaseñor sings. "I watch it all while I sit on the toilet." She can be seen with a tablet as she sits on a toilet during the hilarious moment.
Toward the end, Nick returns to ask his girlfriend if she's "just been watching murder shows all night," to which she admits. Then he starts singing about "Cult shows," saying, "You do realize there's a type of show that's even better than murder shows, right? Have you heard about cult shows?" There's a short song for cult shows as well before the skit concludes.
SNL perfectly described our fascination with true-crime shows, and we can truly appreciate this skit.