'Saturday Night Live': Why Bill Hader Thought He Was Going to 'Get Fired at Any Moment' His First Few Seasons on the Show
Here's why Bill Hader -- future Barry creator -- thought he'd get fired in his first few seasons as a cast member on Saturday Night Live.
Comedian and actor Bill Hader has provided Saturday Night Live fans with some of its most memorable moments in recent seasons. However, Hader ran into his fair share of obstacles as a cast member SNL. Here's why the actor — and future Barry creator — thought he'd get fired in his first few seasons on Saturday Night Live.
'Saturday Night Live' cast member remembers anxious nights filming the sketch show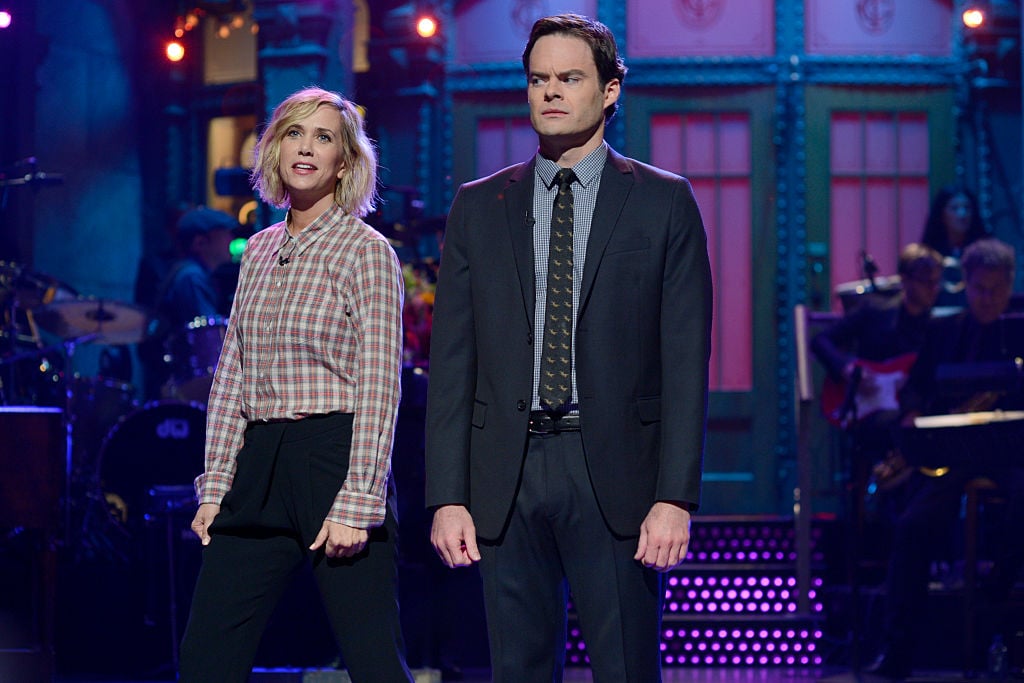 According to an interview with ABC News, Hader found even his fellow cast members at Saturday Night Live intimidating.
"When I started at SNL," Hader remembered, "being at a bar with Tina Fey and Amy Poehler and Seth Meyers, and all these people that I watched and admire … God, I just didn't want to get fired."
The Barry star recalls "hyperventilating" backstage before going on as his various Saturday Night Live characters.
"I love the people there, but doing that show was really hard for me," Hader told the news outlet. "It was this funny thing of being trapped by this thing that was hurting you."
Bill Hader wanted to make movies before he got into comedy — and cast on 'SNL'
It wasn't Hader's life-long dream to be on Saturday Night Live — like so many other comedians. The SNL alum explained his background to podcaster Sam Jones on his show Off Camera.
"I moved out here to be a filmmaker, to make movies, and write movies," Hader said of Los Angeles. But for a long time, that dream wasn't coming true.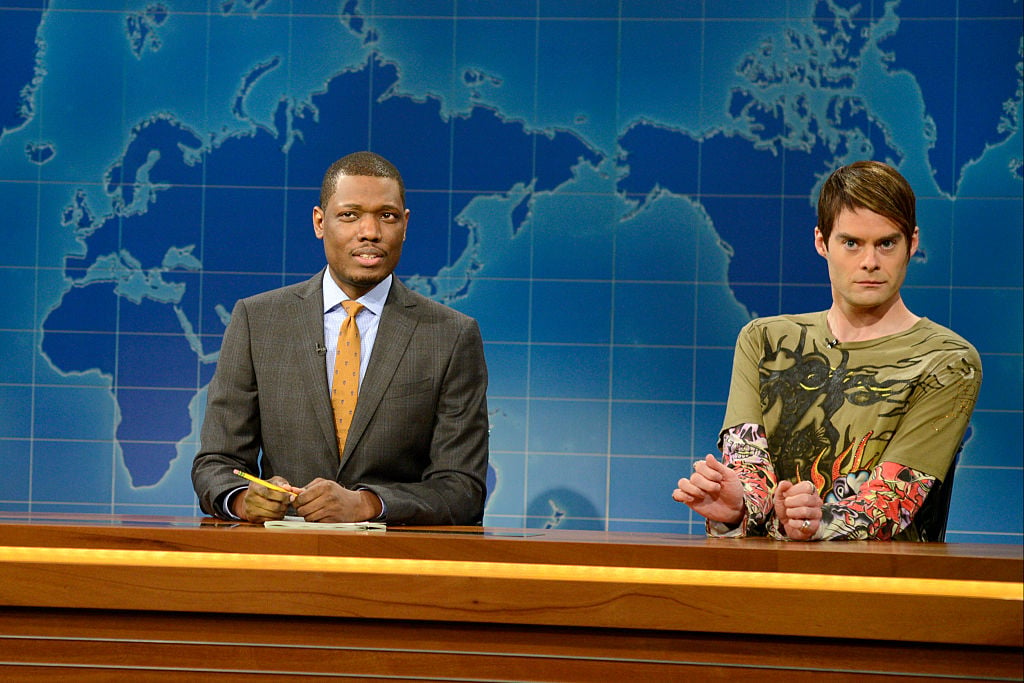 "Nothing was happening for 6 years," Hader remembers. "I was just a PA."
The soon-to-be SNL star was writing, but wasn't ready to say he wanted to direct yet. Hader blames that on his Oklahoma upbringing — where being "boisterous or confident" was seen as an "ugly quality."
"You came out to LA to be creative, and you're just … delivering film elements to Photo Chem," he says of himself at the time. Eventually, he found a comedy theater.
"I took classes at Second City LA," Hader explained to Jones. He had seen a friend's Level 5 show, and realized there were a lot of creative people in the city doing improv and sketch.
"Well, I like Monty Python," Hader thought, and joined in.
Hader's challenges during his early episodes on NBC's 'SNL'
After only a few classes, Hader got spotted in a class show and snagged himself a role on Saturday Night Live.
However, the NBC sketch show was a huge challenge for Hader.
"I'm a really anxious person," he admitted in the Off Camera interview.
"I get like, flu symptoms," Hader said, describing his anxiety. "I just start to feel really dizzy, and my arms get really heavy."
"It's crazy to hear you say that, and the fact that you did, what — 8 years on SNL?" Jones asked. "How did you survive?" It sounds like: just barely.
"The first 4 years at SNL I was like, 'I'm going to get fired at any moment,'" Hader recalled.
It got so obvious that Lorne Michaels eventually told Hader after a Saturday Night Live taping: "You know you could work here as long as you want. Just relax."
Bill Hader was a nervous wreck before appearing on the 'Saturday Night Live' 'Weekend Update' segments as Stefon
Hader remembers pacing around the SNL studio before taping a sketch, shaking his hands and trying to get rid of the nerves.
Any time Hader had an appearance on "Weekend Update" — to play Stefon or one of his other iconic characters — an SNL crew member would push him out in the chair onto the stage. For Hader, the guy would console him telling him, "it's gonna be fine."
Jones simply couldn't believe Hader was "battling that" — while still performing so impressively on Saturday Night Live.
Hader eventually found meditation and other strategies helpful.
"I had to go to a therapist and do meditation — all these things to try to calm my nerves," he told ABC News. "It was becoming really detrimental for my performing."
Another on-air trick Hader would use? He'd purposely mess up his very first line — only a little bit.
If the line on the cue card was, "hello, ladies and gentlemen," he would say "how we doin', gang?" or some other variation.
"Then it would trick my brain into going, 'you screwed up — this is what you're afraid of … and you're still here, the lights are here; everything's fine. And it would immediately relax me," Hader explained on Off Camera.
"Isn't that weird?"