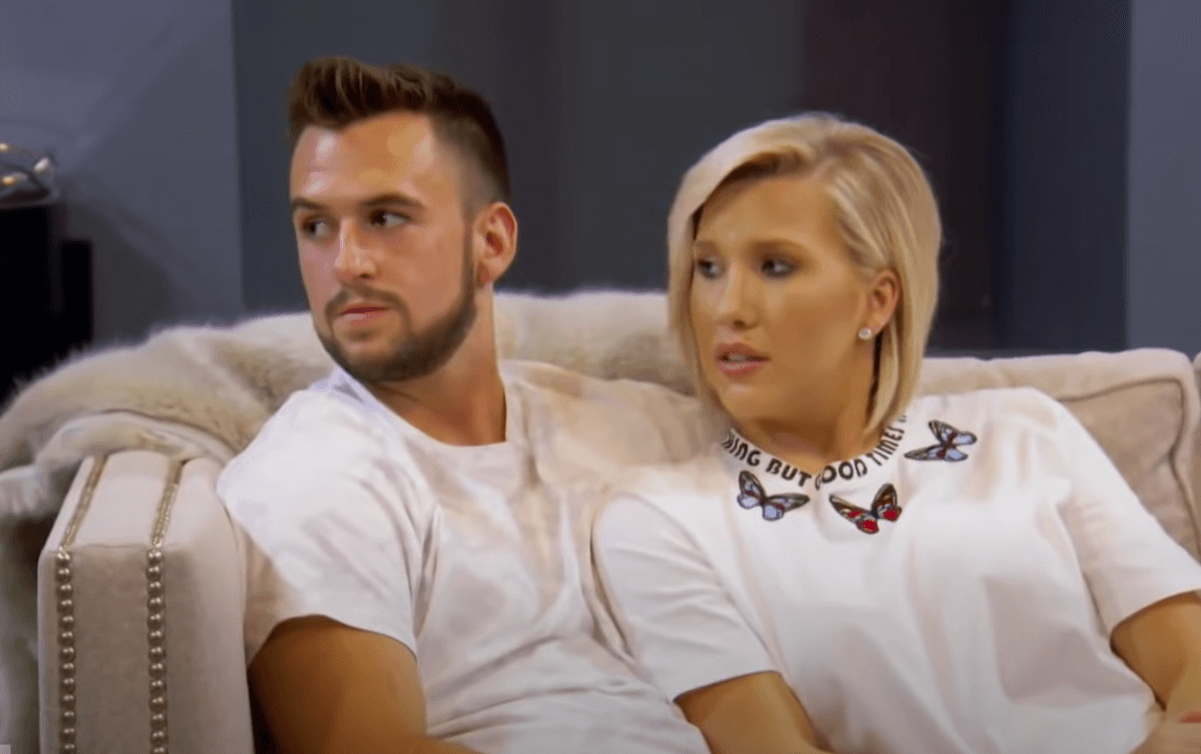 Savannah Chrisley Reveals That Nic Kerdiles Accompanied Her to Bring Her Father to Prison: 'It Was You Who Was There for Me'
'Chrisley Knows Best' star Savannah Chrisley is mourning the loss of her ex-fiancé, Nic Kerdiles, who died in a motorcycle crash on September 23. Chrisley revealed Kerdiles accompanied her to take her father, Todd Chrisley, to prison earlier this year.
Savannah Chrisley of Chrisley Knows Best is mourning the loss of her former fiancé, Nic Kerdiles, a real estate agent and former hockey player who died in a motorcycle crash on September 23. Kerdiles was 29 years old, and he had previously been linked to Chrisley for about five years between 2017 and 2022. The two were engaged at one point but called things off. They were dating after that, though ultimately did not end up getting married.
Chrisley has spoken out on social media about Kerdiles, adding that he was with her when she took her father, Todd Chrisley, to Florida to start his 12-year prison sentence earlier this year — something the public did not know about her and Kerdiles' relationship.
Savannah Chrisley opens up about losing ex-fiancé Nic Kerdiles
Anyone who has followed the Chrisley Knows Best star's personal life knows the profound impact Kerdiles had on her. Despite not ending up together, there was so much love between the two, and they had a hard time letting one another go. The two met over Instagram back in 2017, and they became engaged in December 2018. However, the two realized that married life wouldn't be easy, and they amicably called off their engagement in 2020. Still, they tried to work things out, but they officially split in September 2020. Despite the breakup, though, they remained extremely close, with Kerdiles spending plenty of time with Chrisley's family long after the relationship ended.
In a tribute to Kerdiles on September 24, Chrisley revealed that he remained with her on one of the "hardest days" of her life — taking her father to start his prison sentence in early 2023. "Many people don't know, they don't realize, that when it was time to take my father to Pensacola, one of the hardest days of my life, it was YOU who came along for the trip, it was YOU who was there for me and drove me through a very dark day," Chrisley wrote underneath an Instagram video tribute after Kerdiles' death. "Thank YOU for that. Thank YOU so much." The moment shows that she and Kerdiles remained close right up until this year, and it helps explain why Chrisley is so heartbroken over his loss.
Savannah Chrisley's siblings also posted tributes to their 'brother' Nic Kerdiles
Chrisley's older brother, Chase Chrisley, grew incredibly close with Kerdiles, as did her younger brother, Grayson Chrisley. Both men posted tributes to the former hockey player on social media.
"Nic you were one of the kindest most caring people I've ever had the pleasure of knowing," part of Chase Chrisley's Instagram caption read. "I sit here as time passes by thinking this can't be true and I still can't accept it. I love you brother." As of September 25, Grayson Chrisley had not posted a tribute to Kerdiles on his feed but did post a story about his passing saying he had hoped it wasn't true.
It's unclear how Chrisley's other family members, specifically her parents, Todd and Julie Chrisley, reacted to the news. Both of Chrisley's parents are currently serving prison sentences and unfortunately cannot be present with their daughter during this time.