'Save the Last Dance': Julia Stiles' Feet Would Bleed All the Time While Filming the Movie
It's been 20 years since Save The Last Dance first premiered. The movie followed Sara (Julia Stiles), an aspiring dancer whose life is thwarted when her mom dies, and she's sent to live with her father in inner-city Chicago.
Trying to acclimate to her new environment, Stiles befriends Chenille (Kerry Washington), a single mother, and catches the eye of Dereck (Sean Patrick Thomas), Chenille's brother and a fellow student who wants to become a pediatrician.
As amazing as the film was, all of that dancing wrecked havoc on Stiles' feet.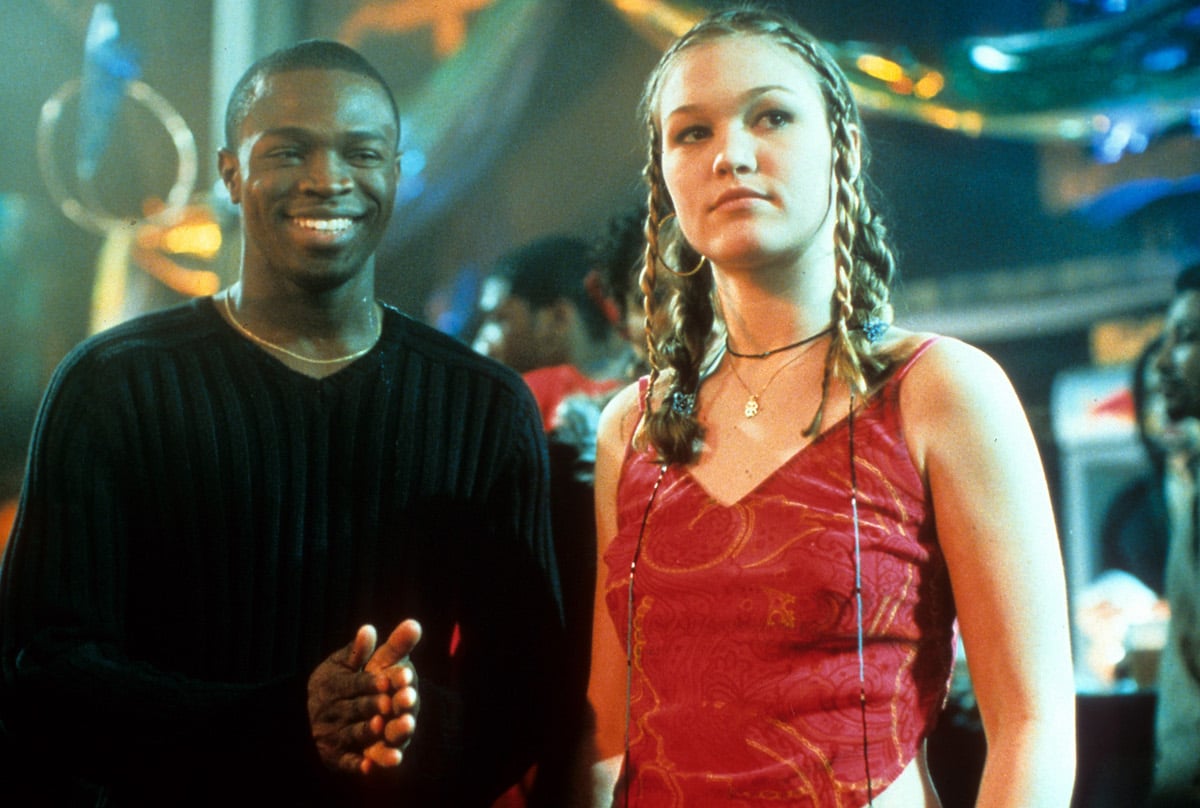 Julia Stiles got her role in 'Save the Last Dance' because of her role in '10 Things I Hate About You'
Stiles was already making a name for herself in Hollywood by the time she starred in Save the Last Dance. In fact, she earned her role as Sarah in the movie due to 10 Things I Hate About You, where she starred opposite the late Heath Ledger.
The casting directors for Save the Last Dance were delighted after seeing Stiles dance in a 40-second clip from the earlier film. "That's how I got the job in Save the Last Dance," Stiles revealed to Us Weekly in 2014. "I think it was from that scene. That's what I was told."
However, the actor also had a little help when it came to her dance skills. She had been dancing for her entire life. "I've been dancing since I was little," she shared on The Late Late Show with Craig Kilborn she revealed in 2001.
Julia Stiles wanted to prove that she could dance in 'Save the Last Dance'
When she was cast in the movie, Stiles was determined to do all of the dancing herself. At 19-years-old she wanted to prove herself, and she certainly didn't want a body double. She got into what she now says was the best shape of her life. "I had to do, like, a month and a half of four hours a day dancing my tush off," she told Kilborn.
Stiles danced for six hours each day before filming even begun. When she began filming Save the Last Dance, she took choreography classes on her days off.
The film's choreographer was the legendary Fatima Robinson, who has worked with a slaw of industry greats, including The Backstreet Boys, Michael Jackson, Aaliyah, Megan Trainor, Mary J. Blige, Black Eyed Peas, Jennifer Hudson, Usher, Leona Lewis, Sade, Prince, and Rihanna.
In the end, however, she did have to use a double for the scenes where Sarah dances en pointe ballet.
Julia Stiles' feet bleed all the time while filming 'Save the Last Dance'
Stiles loved dancing and filming the movie. Her co-star Kerry Washington recalls what a wonderful time they had together. She told Rolling Stone,
There was one point where we were shooting in the club and Julia and I turned to each other at three in the morning and realized that we were getting paid to dance and have an incredible time in a club in Chicago. You know all the dancing when the credits are running at the end? That was during the last night of shooting at the club, and we just danced for hours—pulled the producers and the sound guys and the prop guys on the dance floor.
However, there was a downside for Stiles when it came to all of the dancing. "Oh my god, I had the nastiest feet….They'd bleed, they'd get calluses, blisters, bunions, all that stuff," she told Kilborn.