'Save the Last Dance': Julia Stiles Landed the Role Because of This Fortunate Turn of Events
'Save the Last Dance' actor Julia Stiles almost was not the lead in this 20-year-old classic teen film. She only scored the role because of these events.
The classic American teen dance film featuring Julia Stiles, Save the Last Dance, turned 20 years old in January 2021. Stiles celebrated the anniversary of her award-winning movie by sharing her best memories of making the film. However, if it weren't for this exciting turn of events, she would never have been cast as the lead opposite Sean Patrick Thomas.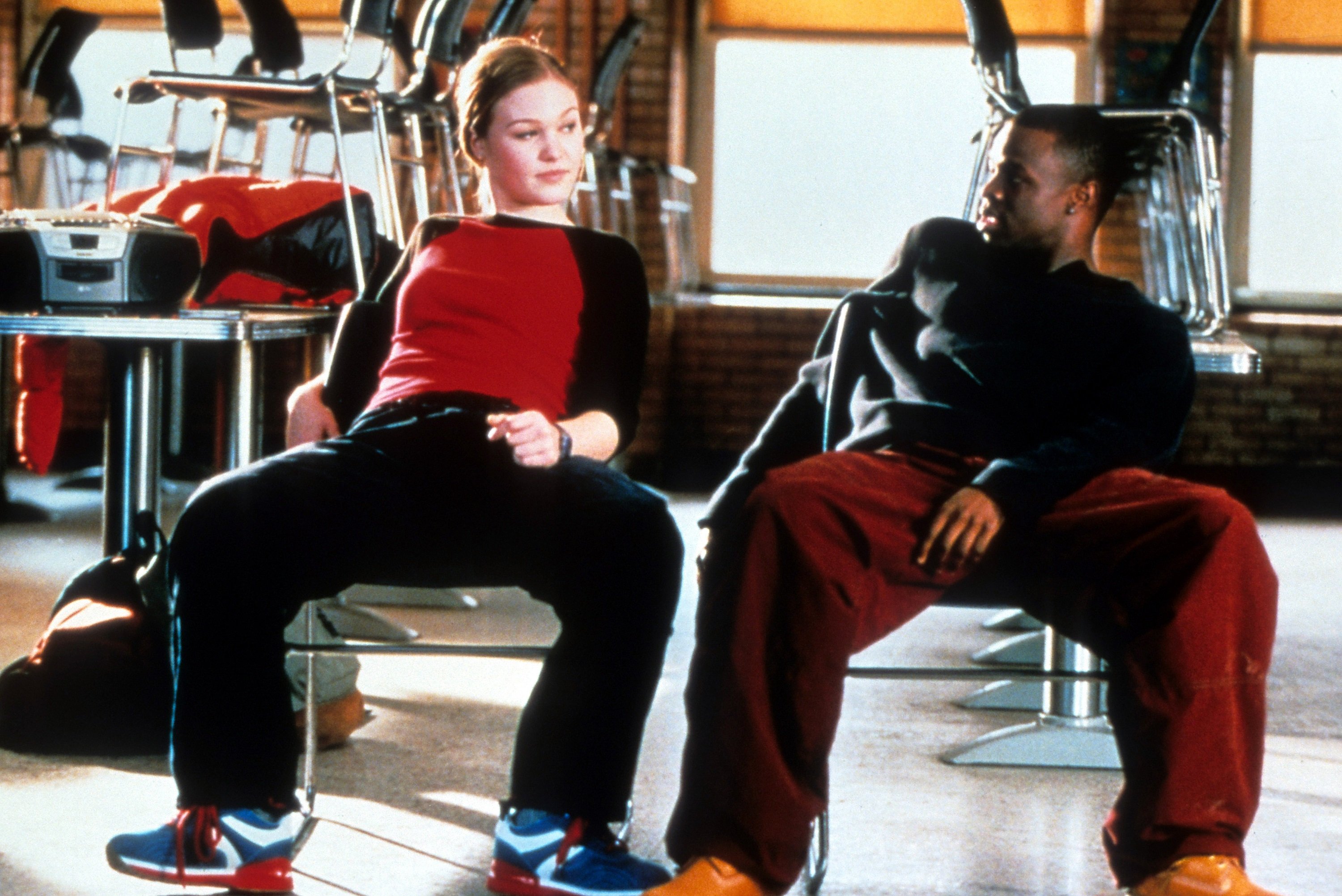 Julia Stiles recalls the best thing about filming 'Save the Last Dance'
In an interview with TODAY, Stiles reflected on how difficult it was to keep up with the dance rehearsals for Save the Last Dance. However, twenty years later, she admits the "best thing about making that movie was the dance."
"I had to bust my butt to get in shape," Stiles told the outlet. "And also, you know, catch up to the level that Sara — or, at least, look like I could catch up to — I could be at the level that Sara was supposed to be at."
Although Stiles performed ballet and dance as a child and a teenager, she still had difficulty catching up to the level she needed to be at for the film. She recalls the rigorous training as the most challenging part of making the movie.
"On the weekends, we would do the choreography rehearsals," Stiles remembered. "Fatima [Robinson], who was the hip-hop choreographer, when we would rehearse the audition scene, she was always, always refining the moves. So it was hard to keep up."
It was tough and challenging, but Stiles loved it.
"So there was a lot of playing catch-up," she added. "But it was so fun. And such an awesome opportunity to get to do that kind of, like, rigorous training, and choreography rehearsals."
Julia Stiles almost missed out on her role in '10 Things I Hate About You'
Before Julia Stiles landed Save the Last Dance, she was in another famous movie, 10 Things I Hate About You. However, at the time, Stiles was reasonably new to Hollywood. The actor was in a few films and the TV show, Ghostwriter before auditioning for the role. Still, she was relatively unknown on the acting scene.
Stiles was up against Kate Hudson, Katie Holmes, and Eliza Dushku. Hudson was also relatively new to Hollywood, but Holmes' fame was skyrocketing because of Dawson's Creek. Dushku got her start on Buffy the Vampire Slayer. However, Stiles landed the role of Kat because of her chemistry with Heath Ledger. 
"We screen-tested Josh Hartnett, Eliza Dushku, Heath, and Julia," casting director Marcia Ross told the New York Times. "But Julia and Heath just had the best chemistry together."
Stiles dance in '10 Things I Hate About You' was the reason she landed 'Save the Last Dance'
If Stiles hadn't danced on the pool table in 10 Things I Hate About You, the director might not have considered her for Save the Last Dance. Director Thomas Carter told Stiles that Kat's drunk dance to Biggie Smalls was why he wanted her to audition.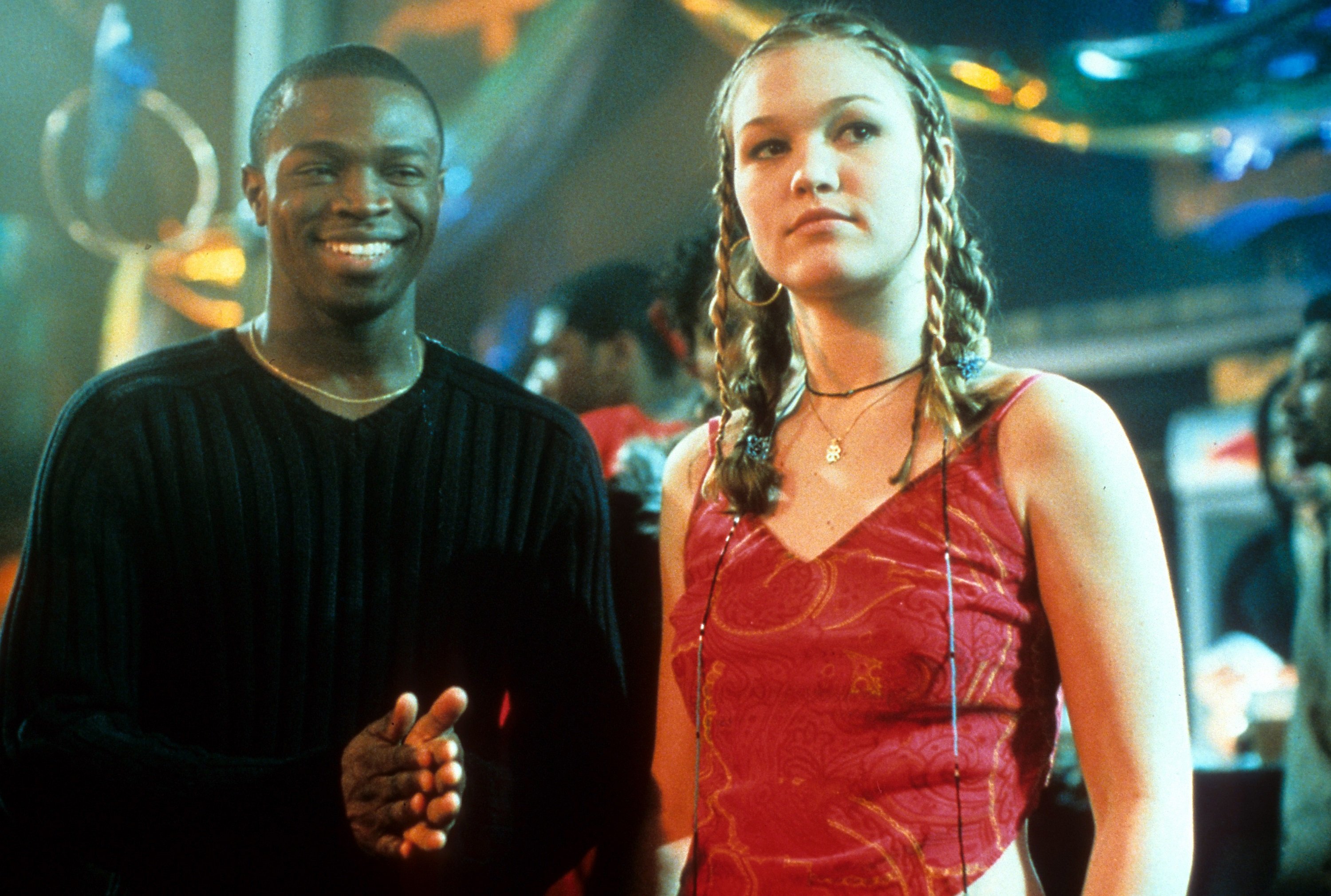 "[Carter] saw that, and he was like, 'Oh, you have rhythm,'" Stiles told TODAY. "So then I screen-tested with Sean [Patrick Thomas]. And then another actor who was up for the role. And then they hired me."
Without 10 Things I Hate About You, viewers never would have seen Stiles "dance in circles" around Sean Patrick Thomas.