'Saved by the Bell' Reboot: Elizabeth Berkley Says Jessie Spano Is Still Conflicted Over Caffeine Pills
Peacock released a new teaser for their Saved By the Bell revival that featured a callback to the infamous caffeine pill episode of the original series. Elizabeth Berkley reprises her role as Jessie Spano, now a guidance counselor to a new class of students at Bayside High. 
[Spoiler alert: This article contains mild spoilers for the teaser to Saved By the Bell.]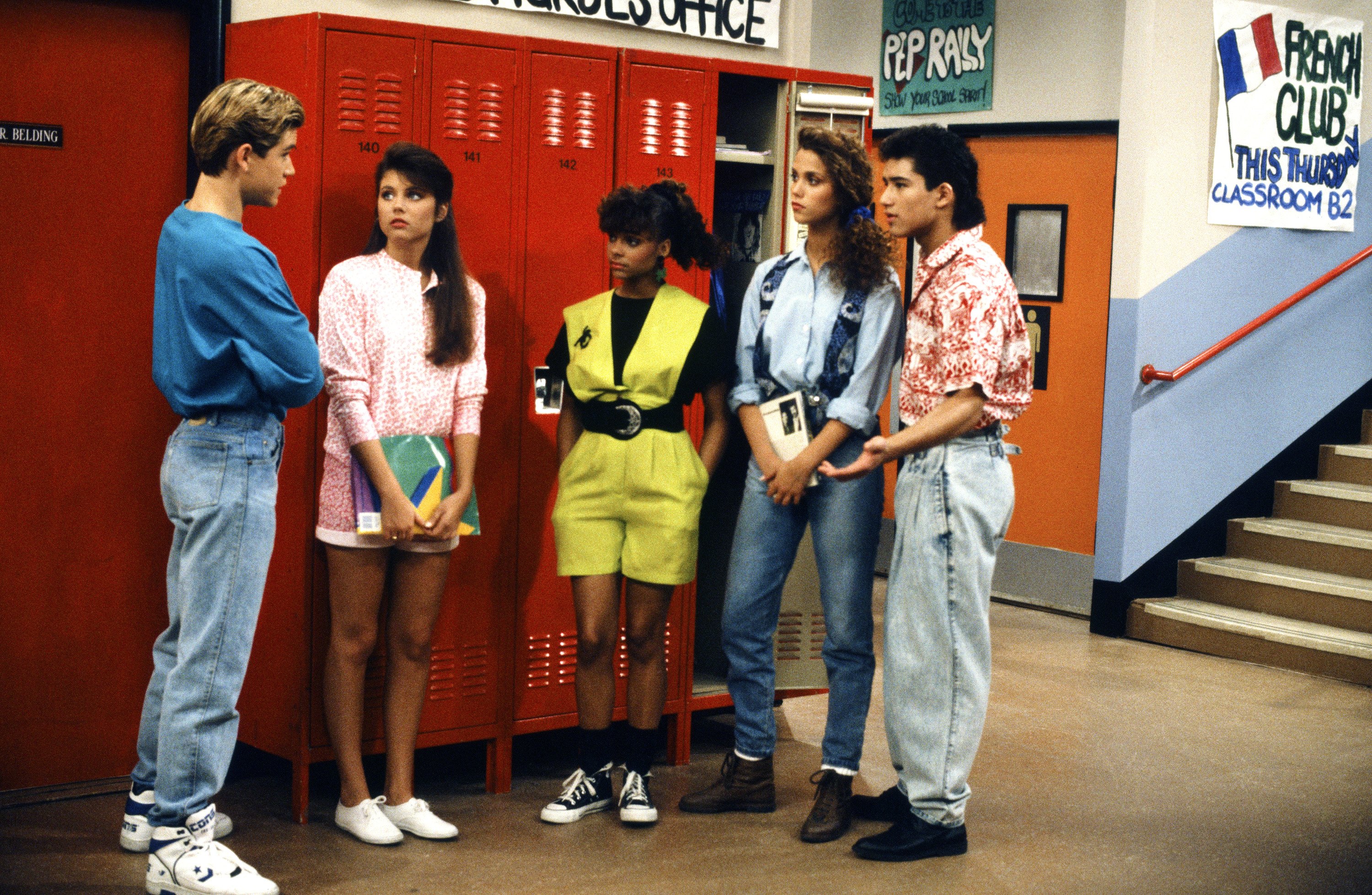 Berkley was on a Television Critics Association panel with new series creator Tracey Wigfield and the new cast members. Berkley and Wigfield discussed the new series' homage to the original, including the return of the caffeine pills. Saved By the Bell returns this fall on Peacock.
Elizabeth Berkley leaves her own Easter eggs for 'Saved By the Bell' fans
Berkley vouches for Wigfield's interpretation of Saved By the Bell. Even with a new cast and a new creator, Berkley says Wigfield got what was special about the original series. 
"Even with the new, let's say edge, and all that, there's heart at the core of everything still," Berkley said. "Which I think is something people also loved about it, the human connetion, relationship, dynamics that really were at the heart of all the hijinks. We still maintain that heart with all of the humor. It can bridge both the people that are nostalgic and a new generation."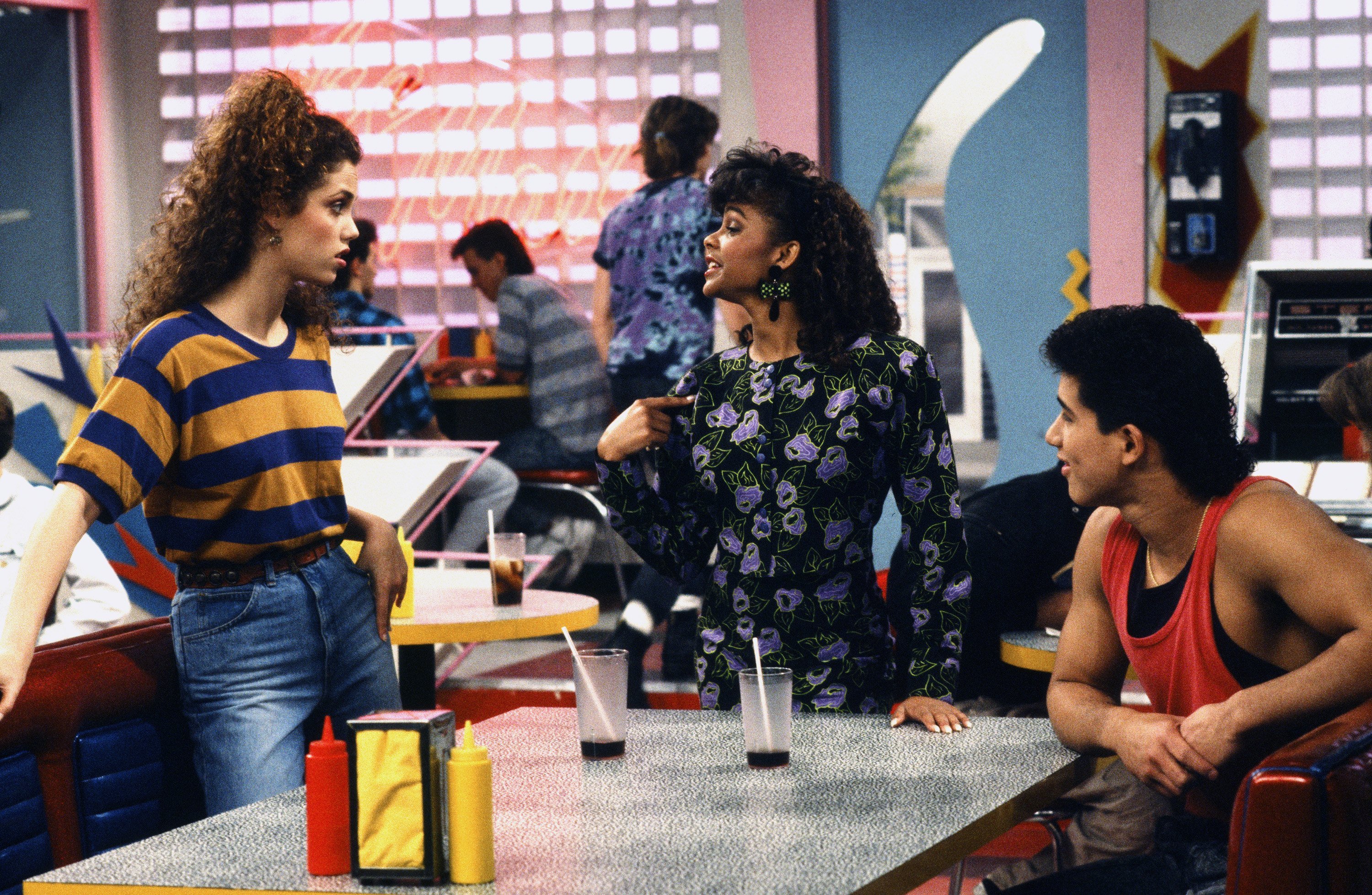 Wigfield's scripts pay homage to Saved By the Bell, but Berkley also takes it upon herself to give the fans more Easter eggs.
"The people who are nostalgic, they will get fed all those little gems that they're looking for, even in the most subtle ways," Berkley said. "There are often things that I do, even in wardrobe, or things that are just a little wink, a little nod without hitting it over the head but they know if they've been a longtime fan."
Tracey Wigfield is not making fun of 'Saved By the Bell'
Wigfield spent six seasons writing on 30 Rock. She did write a modern show, but she wants to be clear she's not making fun of Saved By the Bell.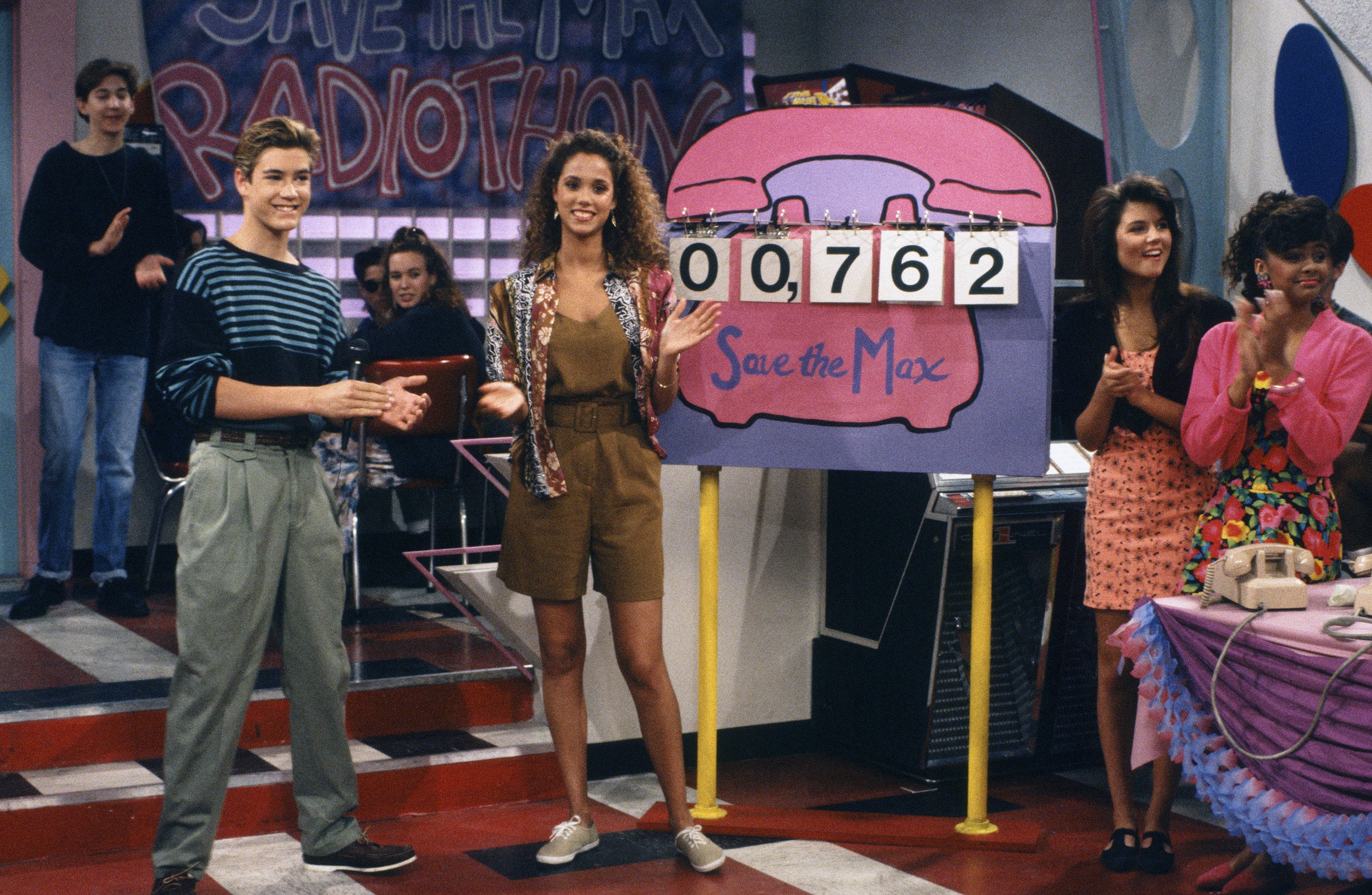 I have my tone and I have my comedic voice that I like to write in, so you will feel that here. It was very important that we also treat Saved By the Bell with the reverence and respect because people really love the show. Elizabeth and I have talked a lot about people, it means a ton to them because it was on for every moment of my childhood. So people attach a lot to it. We want to poke fun at it in a way you only can if you deeply love something, but we also don't want to be like, 'Look how stupid it was.' That isn't our intention.

Tracey Wigfield, Saved By the Bell Television Critics Association panel, 8/10/2020
There's more to the caffeine pill episode
The teaser shows Jessie snatch caffeine pills out of a teenager's hand and warn her about getting addicted to the excitement. Berkley teased that the whole episode triggers Jessie's past addiction. 
"There's a great episode, I don't want to give too much away, that really pays homage to that moment where Jessie still has some interesting, let's say, feelings still about that time," Berkley said. "That's a perfect example of having fun, a little wink and still just honoring the things that people loved but then putting it in this moment in a new way."