'Saved By the Bell': So Many Cast Members Dated Behind the Scenes: 'It Was Incestuous'
The 'Saved By the Bell' stars had quite the romances once the cameras stopped rolling.
Saved By the Bell ran from 1988 to 1992, with several spinoff specials after — and it's still regarded as one of the best teen sitcoms for those who were kids in the late 1980s and early 1990s. There is even a reboot premiering on Nov. 25.
The show highlighted high school life for a group of teens who caused mischief in their own way. Though some feuded on the show (Slater and Zach were often at odds over winning Kelly's heart), they were all best friends behind the scenes — so much so, though, that dating was common. And one former star even called the cast "incestuous."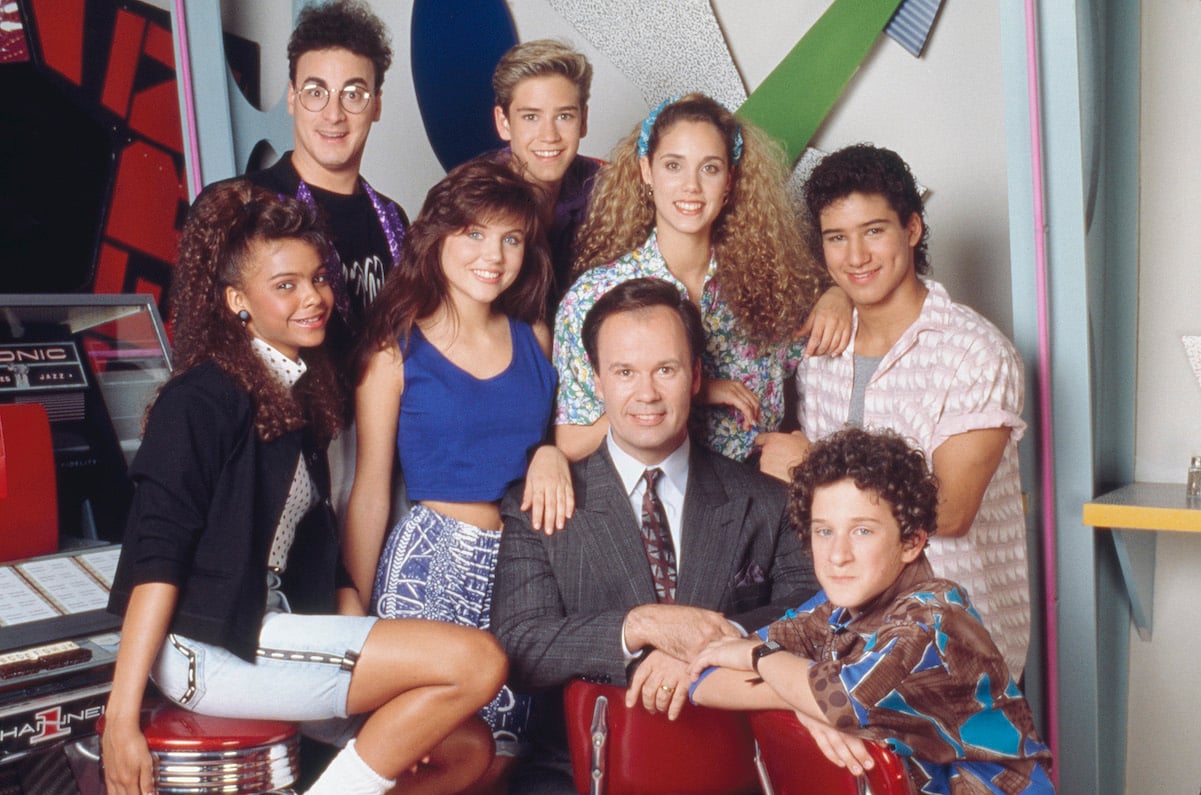 'Saved By the Bell' saw its share of relationships on screen
The Saved By the Bell Characters spent most of the show in high school, so there were certainly plenty of relationships happening. Fans loved some, but others didn't sit as well with them.
Zack and Kelly's relationship was arguably the most loved of any on the show. Zack (Mark-Paul Gosselaar) was definitely somewhat of a womanizer, but he always had a soft spot for Kelly (Tiffany Thiessen). The two had chemistry from the start, though it took a while for Zack to finally win her over after he was battling Slater for the role of her boyfriend.
Other memorable relationships on the show included Jessie (Elizabeth Berkley) and Slater (Mario Lopez), whose "opposites attract" kind of relationship helped each of them grow. And Screech (Dustin Diamond) almost got his happily ever after when he met Violet (Tori Spelling), though that relationship arc didn't last long.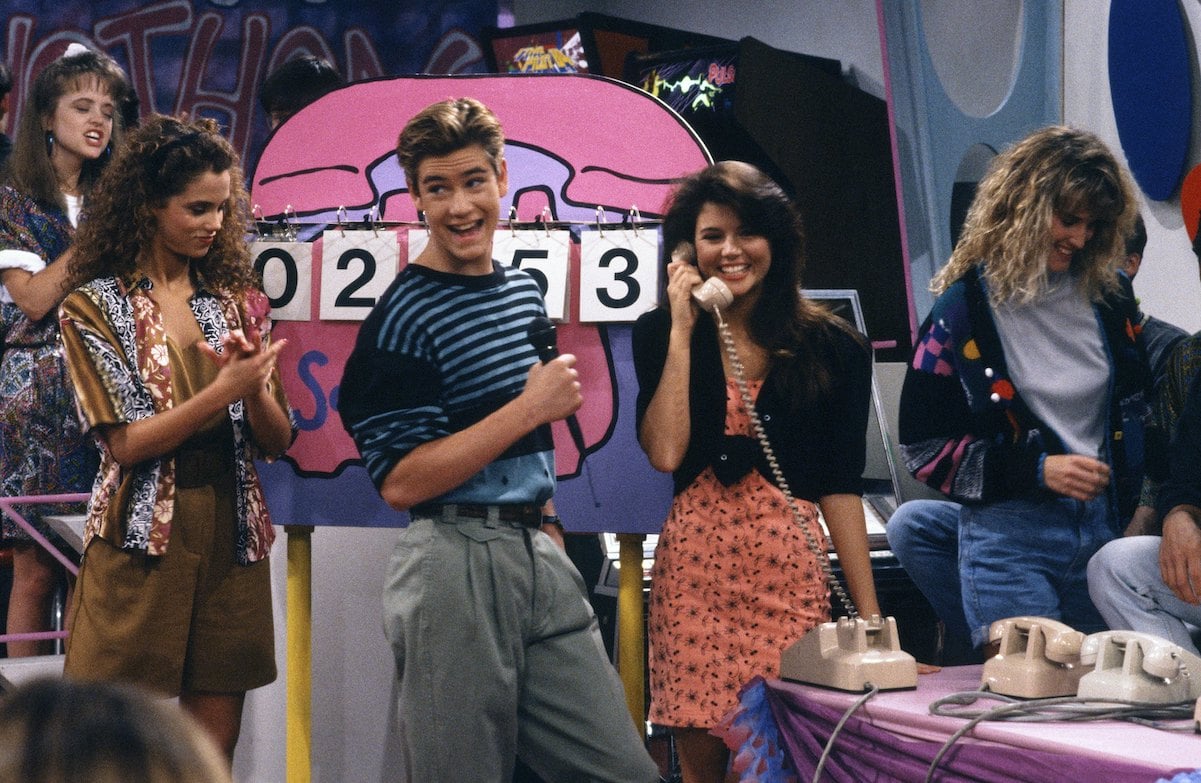 When the cameras stopped, the hookups didn't
Though Saved By the Bell's relationships were written into the show, there were reportedly a number of off-screen romances that weren't as planned. In a 2009 interview, Gosselaar revealed that there were plenty of hookups once the cameras stopped rolling. "Almost all of the cast dated off-screen. All of us dated at one point or another — it was incestuous!" Gosselaar said. In 2014, People reported that Gosselaar revealed on Anna Faris' podcast that he dated Berkley for some time.  
ABC News reported that producer Peter Engel said Thiessen dated Gosselaar and Lopez, though the breakups were a bit weird because they still had to pretend to be dating on-screen. Engel added that "everybody dated everybody else except Screech."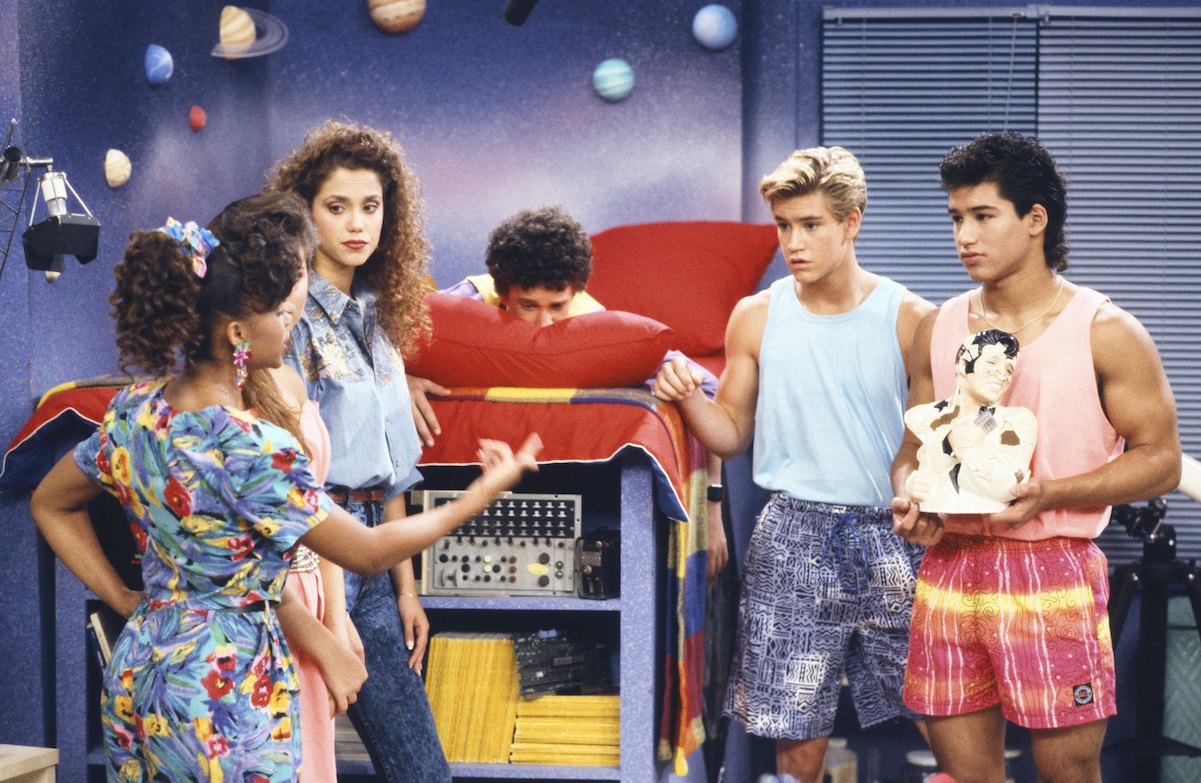 The cast has remained close through the years
Though they might have started and ended some awkward relationships throughout the show, the cast has stayed close through the years. The cast reunited last year, where Theissen, Gosselaar, Lopez, and Berkley got dinner together at a French restaurant. The crew documented their impromptu reunion on Instagram.
The cast members' brief relationships didn't seem to affect their ability to continue building friendships. For that reason, any drama off-screen was squashed quickly, and the gang has stayed close for more than 30 years.