'Saving Private Ryan': Traumatized Veterans Overloaded a PTSD Hotline After Seeing the Omaha Beach Scene
Saving Private Ryan may have come out before big-budget special effects were the after-thought they are today, but the film remains a stunning technical achievement for any era of filmmaking. What made the movie so gripping was its intense realism: it seemingly put the viewer right into the middle of a war.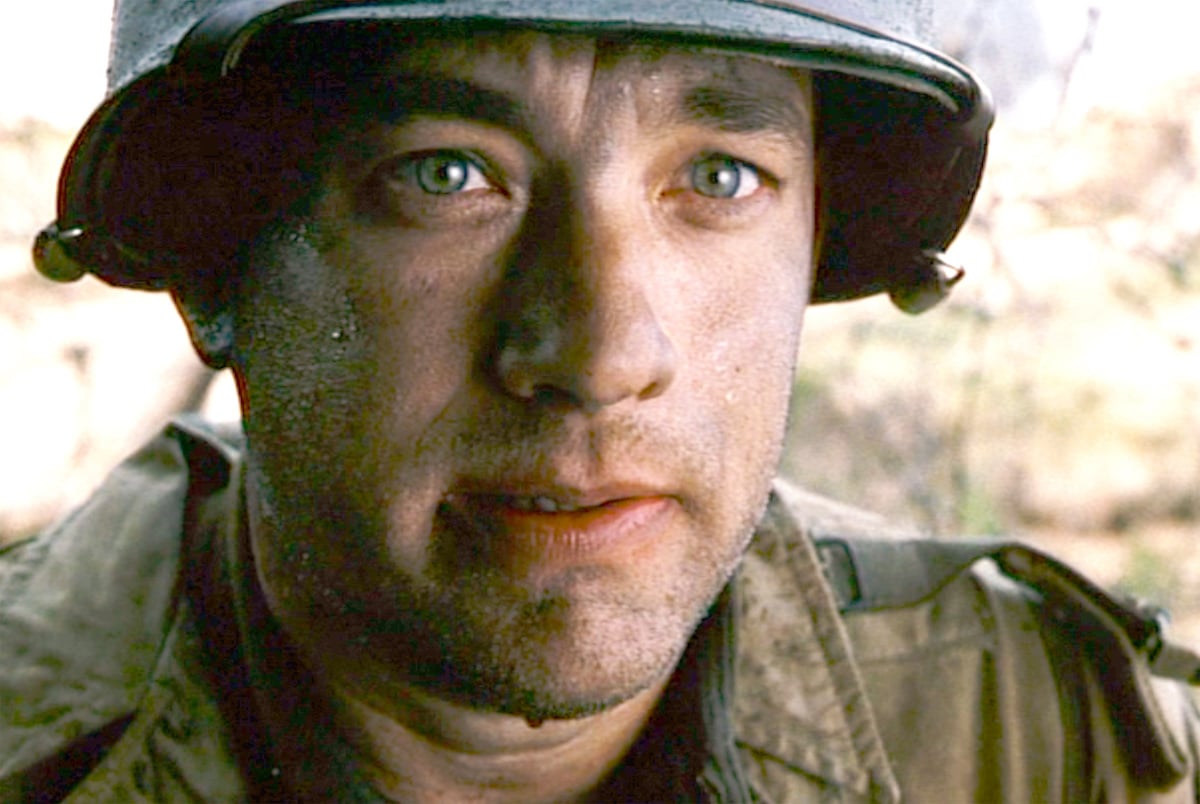 For many moviegoers, this was the closest they'd ever come to see the reality of how horrific war can truly be. For some veterans, it gave them an all-too-real reminder of what it was like. Let's take a closer look at the film's stunning realism and how it caused some traumatized veterans to overload a PTSD hotline. 
The story behind 'Saving Private Ryan'
According to IMDb, Saving Private Ryan was the story of U.S. soldiers in World War II going behind enemy lines to retrieve the last surviving brother of the Ryan family. Steven Spielberg directed the film and it featured an all-star cast, including: 
Tom Hanks
Matt Damon
Ed Burns
Barry Pepper
Ted Danson
Paul Giamatti
The film begins with the famous 1944 Allied Invasion of Normandy, a bloody and heroic battle. On a budget of $70 million, the film grossed over $482 million worldwide. It also won five Academy Awards.
The realism of 'Saving Private Ryan'
RELATED: 'Saving Private Ryan': Tom Hanks Says He Felt Like He Was 'in a Holy Place' After Visiting Omaha Beach
Spielberg set out to create a hauntingly human portrayal of the horrors of war. Spielberg's approach was simple: do the opposite of whatever previous war movie had done. Where many of those pursued technical beauty, this film's goal was to appear gritty and as real as possible.
Hanks told NBC News as much in an interview: 
"What Steven wanted to do from the get-go was to use all of his magic, and all of the tools that existed in cinema as of 1997, and make a war movie that was going to break every one of the tropes, visually and cinematically, that all war movies had."
Hanks added that the film's aim was to show the real people behind the soldiers depicted — many of whom sacrificed their lives for their country:
"I think the danger is that it enters into some sort of mythological place….If we ever forget that it was a bunch of individuals that went over, and they all had names like Ernie, and Buck and Robert — that's when we've done a bad job of being citizens of the world, I think."
How 'Saving Private Ryan' traumatized some veterans
Saving Private Ryan did a service to the countless American veterans who either fought or died in World War II. Some would argue the film did too good of a job, becoming difficult to watch for those who actually experienced it. According to Time, D-Day survivor John Raaen was left speechless by the Omaha Beach sequence:
"Everybody was stunned by it. I was too. I wasn't about to talk to anyone either. It just brought back so many memories that your mind was racing through all the things that happened to you."
According to War History Online, many veterans who watched the film had their post-traumatic stress disorder triggered upon watching the scene. It got so bad that at one point, the U.S. Department of Veterans Affairs needed to dedicate additional staff to their PTSD hotline in response to the surge in support needed.
The number of calls ballooned to over 100, which dwarfed the number of calls they had previously received. It's a true testament to the film's commitment to showing exactly what those brave people went through that day.