Saweetie Reveals She Almost Went to Jail When She Was Younger
Saweetie landed the cover of Cosmopolitan's April issue, went through public break-up drama with Quavo, and is still looking ahead.
The Icy Girl is currently working on her music with plans to release her official debut album this year, but she took a moment to speak about her journey. One of the things she revealed is her close call with ending up in jail.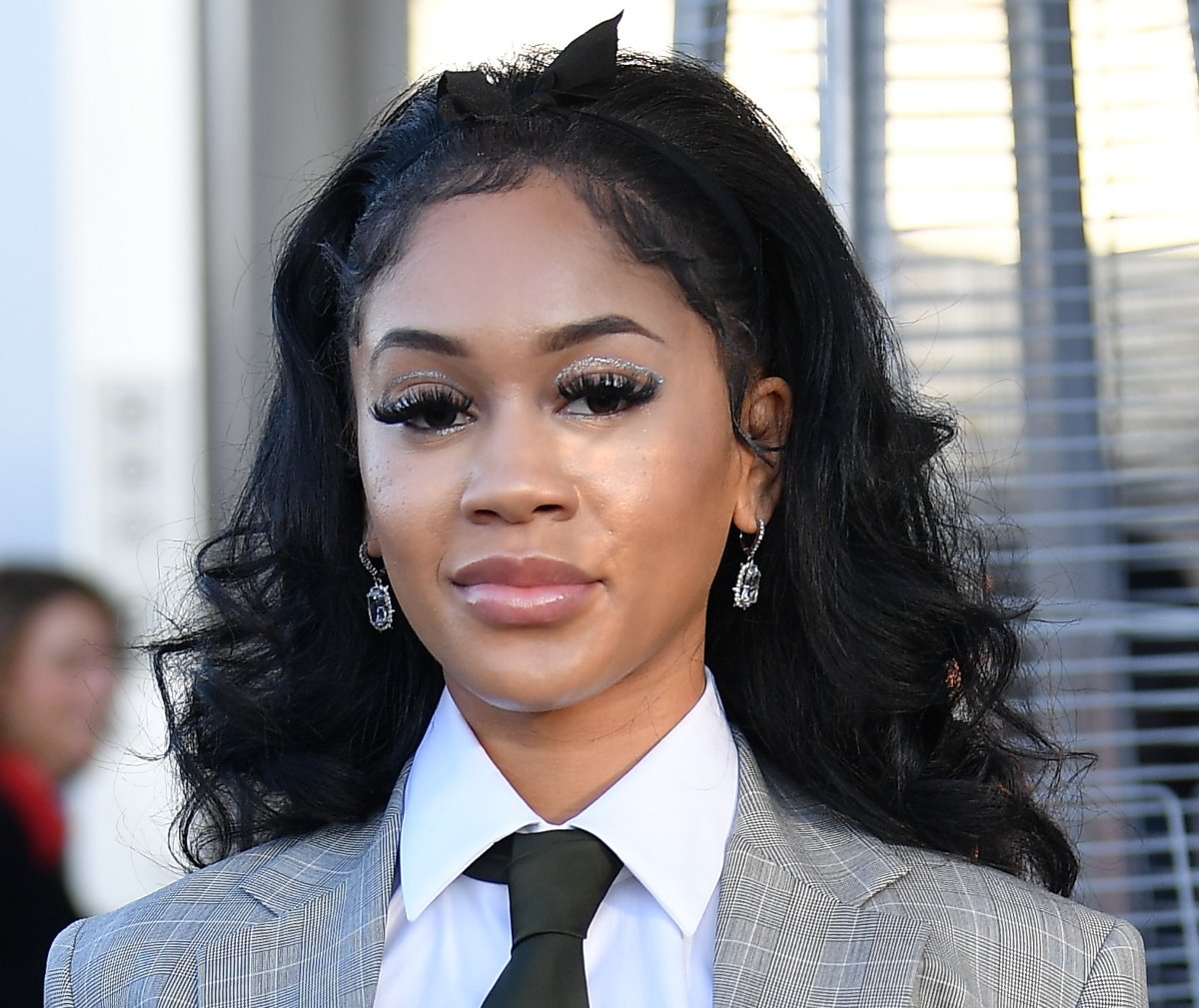 Saweetie's fans know about her early start
Saweetie built up a following on social media with her car raps and launched two EPs. Her single "Icy Grl" served a springboard for the mainstream and she followed that 2017 release with 2019's "My Type." That song blew up even more, and Saweetie's since dropped a series of singles and music videos in the lead-up to her studio album.
Behind the scenes, she attended two colleges and finished her degree at USC. When she decided to commit to music full time, Saweetie worked a few odd jobs to make ends meet and has lived in her share of Craigslist room rentals.
She once told Rolling Stone, "I pushed stuff up against the door when I slept." Once "Icy Grl" took off, it changed things for her career.
Saweetie admitted she engaged in some illegal activity
Saweetie stopped by Paris Hilton's podcast, This Is Paris, to talk about her life, family, and career. When asked about what motivates her to want to be successful, she explained that growing up without the things she wanted pushed her to want more.
"I didn't get to have shopping sprees. I was told I couldn't get certain things. I almost went to jail 'cause I used to steal my clothes," Saweetie laughed, saying she grew tired of not having new things. "I got caught 'cause my friend got caught. I don't encourage this, but I was good at what I did. And I got caught."
She recalled how she used to shoplift at stores such as Forever 21, Urban Outfitters, Victoria's Secret, and Hot Topic. What stopped her streak was an encounter with the police. "I almost went to jail. They put me in the back of a cop car. And then he was like, 'How does that feel?' and I was like, 'It doesn't feel good.'"
Saweetie said the officer asked about her grades, and said he could tell she was smart. He let her off with a severe warning, and that was the last time she stole anything.
The rapper has big plans for the future
Within the past year, Saweetie collaborated with artists such as Doja Cat, Jhené Aiko, and Post Malone, and she appears on Demi Lovato's new album.
She also guest starred in Grown-ish and got her acting feet wet. Though she hasn't dished on any surprises for her own studio debut, Pretty B**ch Music, she hopes that helps to kick off a legacy that includes music, beauty, fashion, charity, and more.
Saweetie launched a non-profit organization called Icy Baby Foundation that provides assistance in low-income communities. And, according to USA Today, she also aspires to be a college professor in the future.