Saweetie Talks Wanting to Work With Cardi B: 'It Would Be Fun'
Ever since breaking out with 2017's "ICY GRL," Saweetie has been vocal about her love for Cardi B. She's spoken highly of the rapper in interviews, describing herself as a fan of both her personality and her music. She even performed on one of Cardi B's tour stops in 2019. Commenting on their relationship in a more recent interview, Saweetie also said she would be down to collaborate with Cardi B on a song.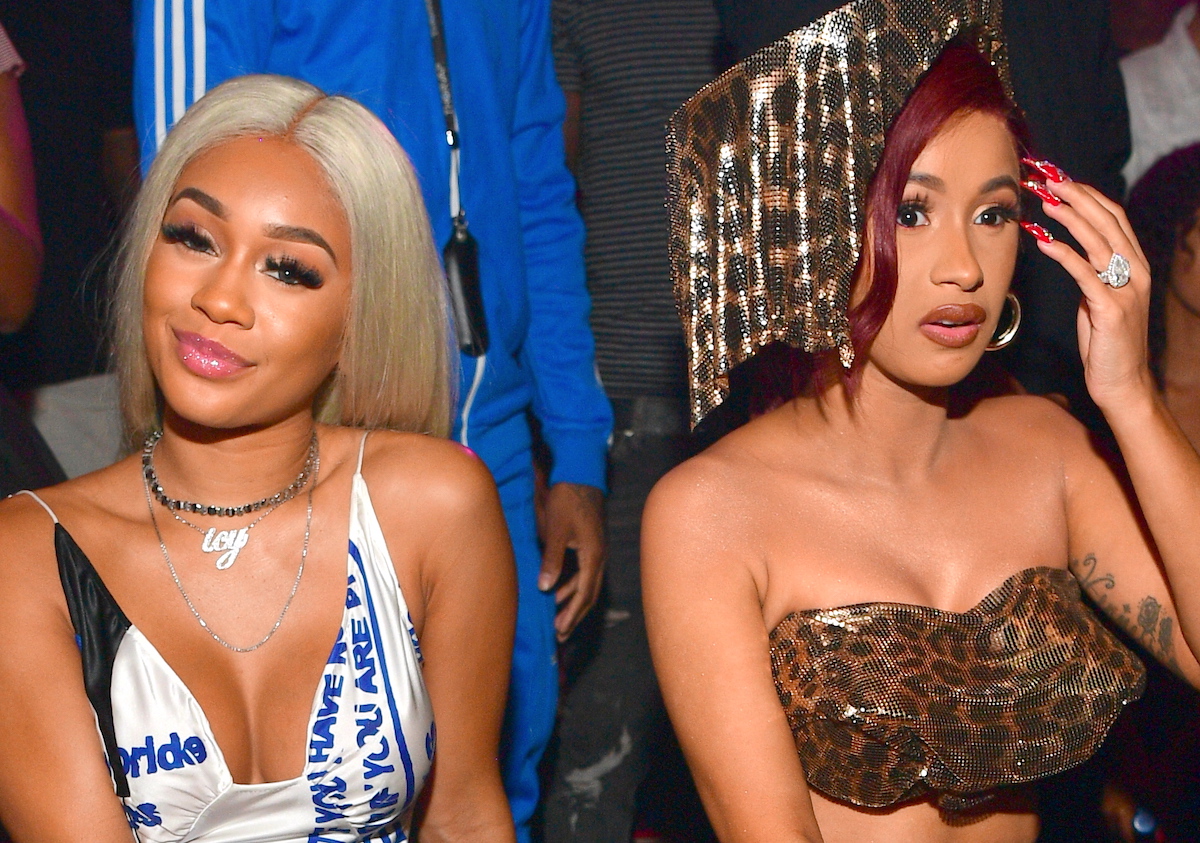 A Saweetie and Cardi B song could happen
Saweetie was interviewing with Capital Xtra when she was asked whether fans could expect a possible collaboration between her and Cardi B. She wouldn't confirm anything, but she admitted she thinks they would "definitely" work well together if given the chance. "I will say, I think we would complement each other so well," she replied. "She's a lot of fun, I'm a lot of fun. So it would definitely be a fun record."
Later, she told The Breakfast Club that there had been conversations about possibly working together. "Our teams have definitely been talking," she said. "I think we're just kinda waiting for that right record."
Cardi B has since said that she really wanted Saweetie to be on her song "Up." She feels it was a missed opportunity to not have her say the line "I know that's right!" given that it's one of Saweetie's phrases. But she was on a time crunch to complete the track, which came out in February.
"You know what, I was just rushing … I just wasn't thinking," Cardi B explained on a past Instagram Live. "I was like, 'Damn, I should have put her on that part.' But like I said, this is like one of my songs that I just had to put it out."
The news comes amid Saweetie's debut album
It remains to be seen if Saweetie will collaborate with Cardi B, but she does have new music on the way. For months, she has been working on her debut album Pretty B*tch Music, which will feature songs like the Doja Cat-assisted "Best Friend," the breakup ballad "Back to the Streets," and the "Pretty B*tch Freestyle."
"I'm just really excited," she told Billboard when discussing her album in May. "I feel like there's just so much growth. I've been putting in a lot of work in quarantine. So, honestly, I feel like everybody else — I can't wait to get outside."
Saweetie expects to release her album in the summer of 2021, but an exact date is unknown. In the lead-up to Pretty B*tch Music, she put out the EP Pretty Summer Playlist: Season 1, which features buzzing singles such as "Risky" with rapper Drakeo the Ruler" and "Back Seat" with singer Lourdiz. It's available for listening now on streaming services.