'Say Yes to the Dress': Why Brides Can't Choose Who Goes On Appointments With Them
Find out why brides who appear on 'Say Yes to the Dress' can't choose who goes on the show with them.
We've all found ourselves curled up on the couch from time to time channel surfing then stopping to watch Say Yes to the Dress and before we know it we're several episodes in.
Sure, watching brides shop for wedding dresses with an entourage at Kleinfeld Bridal or Bridals by Lori is certainly entertaining but did you ever wonder why a bride-to-be would only invite some of her most opinionated friends and family? Well, she probably didn't. Here's why the brides who appear on SYTTD don't get to choose who goes on their appointments with them.
Brides don't choose who goes on the show with them
It's understandable that most brides will want to bring an entourage with them when shopping for a wedding gown but just who gets to go on the appointments isn't up to them. Instead it's up to the show's producers so they want to know upfront who the bride-to-be is considering bringing along.
Courtney Wright, who appeared on Say Yes to the Dress: Bridesmaids, explained that the production team has a specific way of picking who participates in the filming.
"Before the show, [the bride] had to write out descriptions of who she was bringing, what their personalities were like, if they got along with everyone else, what upsets them, what they would disagree with, and things like that," Wright told 417 Bride. "Then, they chose the bridesmaids they wanted to interview from that."
Drama is a must
Having an opinionated entourage accompany a bride to her appointment is bound to stir up a lot of emotions and possible disagreements, which is exactly what producers want. After all, SYTTD is a reality show so drama is must.
"You can tell that they want to stir up some drama," Wright said. "If someone says something that could potentially cause a disagreement, the director asks you questions about it."
Brides are banned from bringing certain items to appointments
It's not just certain people that can't come along, there are also specific items that brides-to-be cannot bring to their appointments.
For starters, cell phones are banned. So that means no selfies of how they look in their gowns and no pics with Randy or any of the other consultants. Diply noted that brides who appear on the show must hand over their purses as well before their appointment can begin.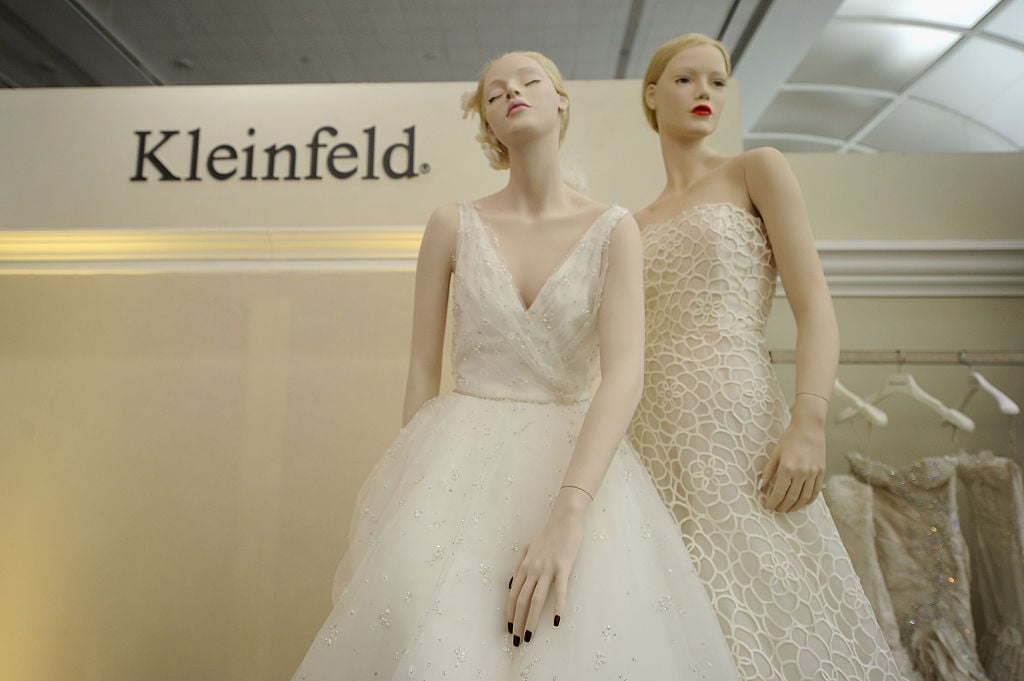 The phone thing is understandable as with any reality show producers don't want the end result leaking before the program actually airs. The purse rule though is a little bit of a mystery but some have speculated that the salon just doesn't want to risk having brides slip pieces of jewelry or other accessories into their bags.
Brides who are having their dress-shopping experience filmed are also banned from wearing pink clothing. That rule applies to anyone attending the appointment with them as well. The reason for this is simply so they do not blend in with the rosy-colored background during their confessionals.
Check out The Cheat Sheet on Facebook!