'Scandal' Creator Shonda Rhimes Pushed For a Black Olivia Pope When Connie Britton Was Frontrunner
In today's context, it might seem a bit shallow of TV executives to consider a white lead by default on Scandal when knowing it was based on a Black woman (Judy Smith). This did happen, though, according to information available about the show.
Not that there were any hard feelings by the suggestion, even today. At the time, it was apparently still, tragically, a hard sell to have an African-American woman as the lead of a drama series.
The actress initially suggested to play Olivia Pope went on to her own popular series, however. And even Kerry Washington has said this particular actress would have slayed as Olivia.
Yet, the story details leave some questions.
The time when Connie Britton was suggested to play Olivia Pope
According to US Magazine, the suggestion of Connie Britton playing Olivia Pope came from a phone call Shonda Rhimes received in 2012. Rhimes did not reveal who that caller was who recommended Britton, but it occurred when the pilot for Scandal was picked up by ABC.
Replied Rhimes to the anonymous caller: "It would be, except Olivia Pope is Black."
And so it was Rhimes experienced one of the worst predicaments on TV that was still occurring then. Holding the idea that a black woman could not head a drama series and bring in a sizable audience was soon squelched when Kerry Washington entered the equation.
Washington was not immediately considered, with ABC testing other black actresses for the part. Names like Jill Scott and Anika Noni Rose were brought in to try out, albeit not being quite right based on one unique aspect about Washington.
What was it about Kerry Washington that impressed Rhimes?
Based on the interview above from US Magazine, Washington stood out because, Rhimes said: "She could talk Washington, [D.C.] more than I could talk Washington. She was different than what I originally envisioned."
On top of this, Washington was younger than the other actresses considered. Even Britton was already ten years older than Washington. Jill Scott was also five years older, as was Anika Noni Rose.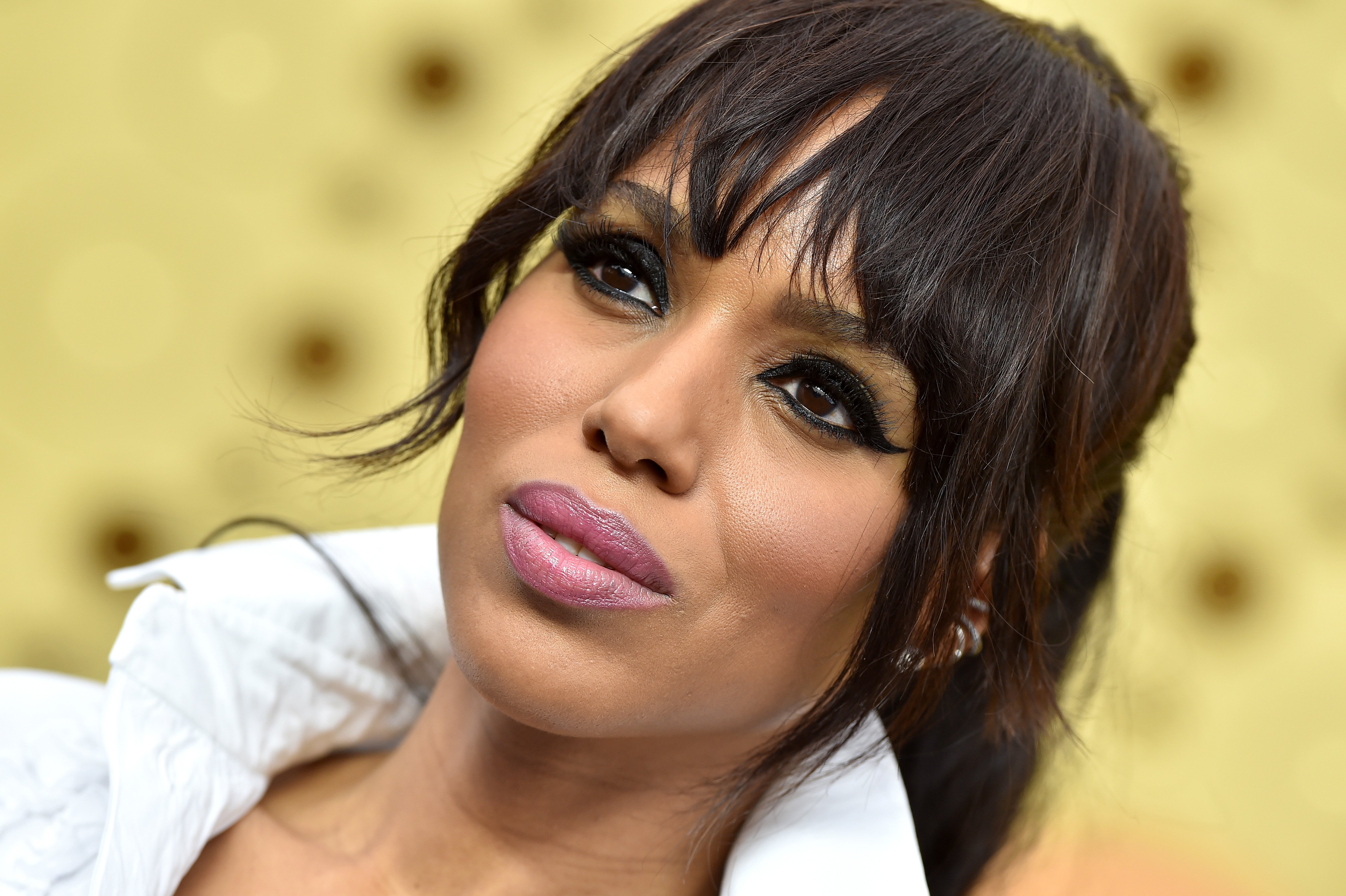 Having Washington being younger was attractive to Rhimes because it made her appear naive about things when she was really very savvy. In other words, it would make her more vulnerable because so many people underestimated her.
In contrast, Judy Smith was 19 years older than Washington, proving going younger (in this case) was the right choice. The biggest question, though, is whether Scandal helped set a precedent for more black women leading a series.
Shows with African-American women are still rare on network TV
Hiring Washington to play Olivia Pope was truly a history-making moment since it was the first time a black woman headed a network series in 37 years at the time. Since Scandal left the air in 2018, the mainstream networks are still slow green-lighting a show with a black woman as the lead character.
Not surprisingly, only HBO and Netflix have since taken the lead of Scandal and brought numerous shows with black women at the forefront. Many of those are very recent, like HBO's I May Destroy You and Netflix's She's Gotta Have It.
One of the last network shows to feature a black woman in the lead just left the air and was produced by Shonda Rhimes. Yes, this was How To Get Away With Murder, also on ABC.
As for those wondering what happened to Connie Britton, she went on to star in the long-running series Nashville. Kerry Washington praised Britton in the above US Magazine interview by saying: "It would have been a great role for Connie Britton!" Saying such a thing in the context of TV history might look different now, while still taking comfort knowing cable and streaming are taking charge.