'Scandal': How Much Would Olivia Pope Make In Real Life?
Olivia Pope of 'Scandal' may have been a high-powered crisis manager, but do you know how much she would have made in real life? Find out now.
Anyone who has seen even a single episode of Scandal can agree that Olivia Pope is an intriguing character, with a pretty complicated career. As a former lawyer and White House aide, Pope brings an extreme sense of urgency to her crisis management firm, Olivia Pope & Associates. Intense, stylish and emotionally complicated, Pope is a complex character. In real life, how much would a person like Pope really make?
Where did Olivia Pope go to school?
While much of Pope's background is unknown, fans do know exactly where she went to school and what she studied. Pope went to Princeton University and studied political science. Political science is apparently the school's claim to fame. Princeton is considered the second-best school in the nation for those interested in political science. This year, it was narrowly beat out by Harvard University for the top spot, according to Niche.
Princeton is happy to take the fictional association, too. The school notes all of its famed pop culture references directly on its admission's website, and Pope's degree is mention. Princeton has several other pop culture claims to reference, too. Carlton Banks from The Fresh Prince of Bel-Air, also allegedly went to the famed school. Sam Seaborn of The West Wing also earned a fictional degree from the school as did Bruce Wayne in Batman Begins, notes the school.
What is Olivia Pope's job title
Anyone who has seen Scandal knows that Pope's entire job is centered around dealing with the image-based snafu's of Washington D.C's most influential and powerful people. She may run her own firm, but her actual job title is that of a crisis manager. Although, she often finds herself in crises of her very own.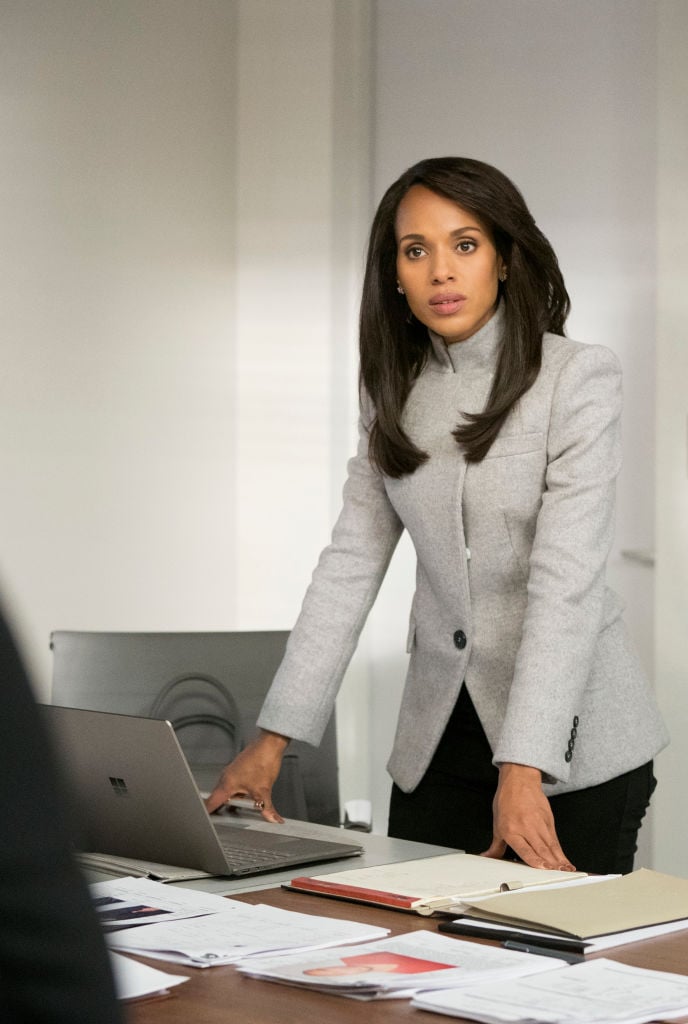 Pope may be a fictional character, but she's primarily based on a real person. She is loosely based on Judy Smith, a real-life crisis manager, lawyer, author, and television producer. Smith is famed for her work under the Bush administration. She served as a special assistant and deputy press secretary under the administration, before beginning a consulting business. During her time as a consultant, she worked with high-profile clientele like Monica Lewinsky, according to The New York Times.
How much would she make in real life?
Pope is seen answering phone calls from politicians day and night on Scandal. Most would assume that real-life people in her career path would be making a ton of money for how much they work, but in actuality, a crisis manager doesn't make a ton. According to Glassdoor, the average crisis manager makes between $50,000 and $125,000. Crisis managers who work in politics tend to earn upwards of $100,000, while crisis managers who spend their time working with non-profits can expect to receive a smaller paycheck.
Pope owns her own firm, however, and can pick and choose what project she wants to work on. She also employs other people, so it can be assumed she's earning money than the average crisis manager makes in a salaried position. After all, a business owner is generally earning more than his or her employees. The real-life version of Pope, has a net worth of around $5 million, according to the List.