'Scandal': Kerry Washington Would've Abandoned Series If Fitz Was Played By a Black Man
Scandal was one of the best-received dramas on TV. It was popular with audiences, praised by critics, and earned several different awards and nominations. On top of being popular for its excellent writing and plot, the show was praised for the lead role of Olivia Pope.
Olivia Pope's character was a powerful and successful Black woman, and this representation led to some of the praise Scandal received. Shonda Rhimes had created popular TV dramas before, including the massively successful Grey's Anatomy, and Scandal only helped to raise her reputation. Meanwhile, the lead actress of Scandal, Kerry Washington, was no slouch herself.
Washington was a veteran TV and film actress who had gotten her start in TV at the age of 17. She beat out other major actresses like Gabrielle Union and Taraji P. Henson for the role of Olivia Pope.
However, one casting choice may have caused Washington to leave Scandal. What would make this actress refuse to take such a major role?
Who is Kerry Washington?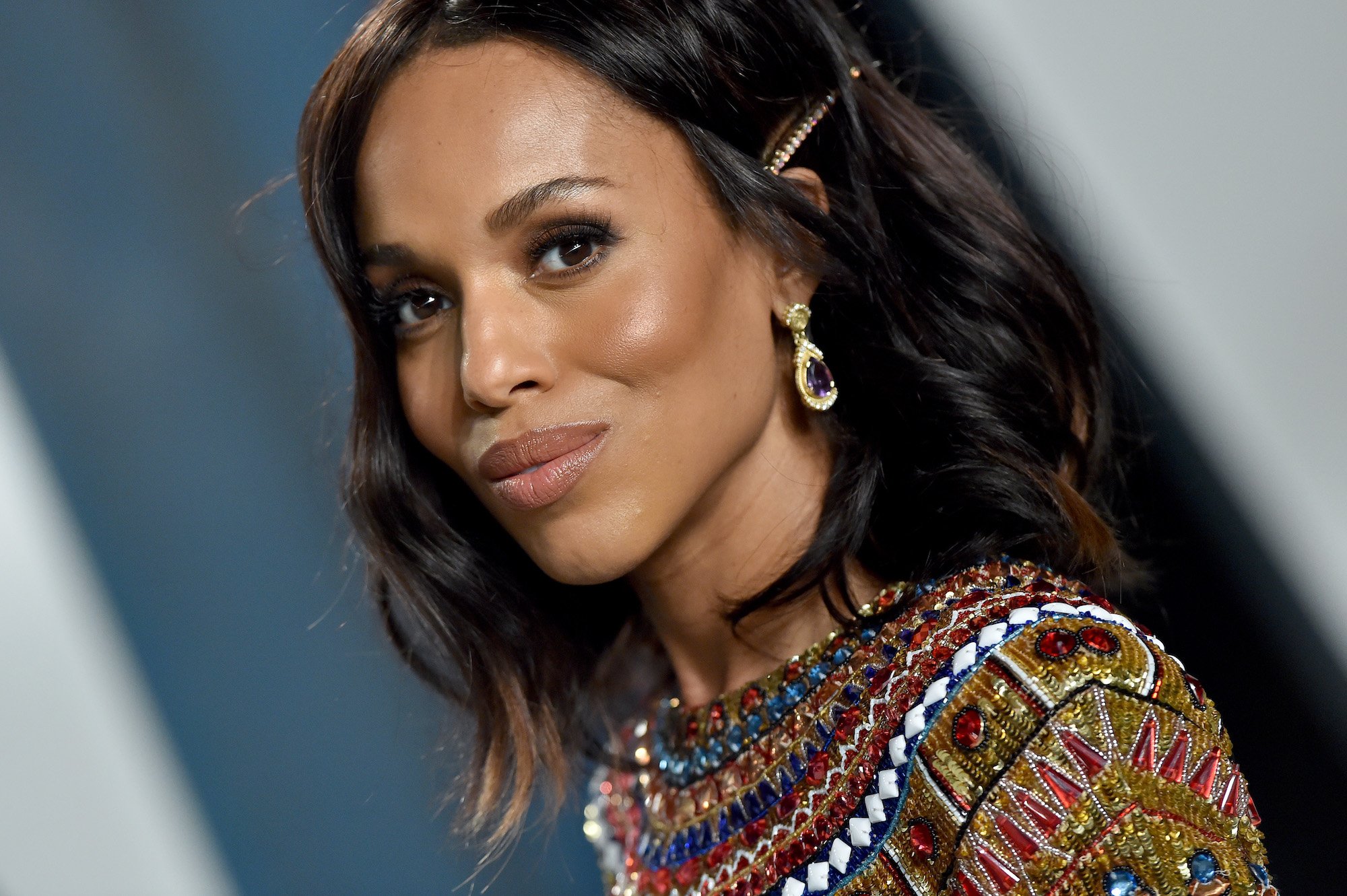 Washington got her acting start in the 1990s when she was only 17. She acted in commercials and afterschool specials at this time.
Soon, she transitioned to film roles and regular roles on TV shows. In 2002, she landed a major role in Chris Rock's Bad Company, and this led her to further success.
Two years later, Washington played the lead role of Fatima Goodrich in Spike Lee's She Hate Me and continued in several more film roles.
Shortly before Scandal, Kerry Washington starred as Broomhilda von Shaft in Quentin Tarantino's Django Unchained. This film was a massive hit, so when Shonda Rhimes and ABC were looking for a lead actress for Scandal, Washington had to be on their radar.
What is 'Scandal' about?
Scandal premiered on ABC in 2012 and continued for six years across seven seasons. The show explores the lives of the people in Olivia Pope's firm, as well as the political intrigue that surrounds them.
Olivia Pope, the main character, runs a crisis management firm in Washington DC that handles major political crises and deals with very powerful people. Pope even has a history with the President of the United States, Fitzgerald "Fitz" Grant III, played by Tony Goldwyn.
Pope had started an affair with Fitz while working as a White House aide, and this relationship is a major plot point throughout the series.
Olivia Pope was the first protagonist of a TV drama to be played by a Black woman since the 1970s. Her character has been described as "groundbreaking," as Pope is an ambitious, logical, and career-driven woman who still displays personal and emotional complexity on screen.
While the show itself seldom explicitly discussed race, Pope's character made viewers reconsider their preconceived notions about who could hold political power.
Why would Kerry Washington leave?
According to Washington herself: "If the president on the show is Black, I will not do the show."
You might be surprised to learn that Washington would be opposed to a Black president on television. After all, wouldn't that be yet another step forward in showing Black people in prominent positions?
Washington didn't see it that way. Scandal aired while Barack Obama was still president. Washington had already done work with Obama and supported his presidency. Washington feared that a Black president on the show would make viewers speculate about her relationship with Obama.
"I didn't want to do anything that compromised my relationship with the [president] or that made it seem like I had an insider view on the Obama presidency," said Washington — an understandable stance given the types of rumors that had been spread about the first Black president.
And while a Black president in a TV drama would be a good representation, that representation, fortunately, existed in real life for a time.
Luckily, Scandal's producers went with a nonblack actor for the role of Fitz, so Washington stayed on the show. She was able to step into her iconic role and work with a cast that she ended up growing very close to. And while Scandal won't be continuing any time soon, the show is still iconic, revolutionary, and worth watching.