'Scarface' Actress Mysteriously Disappeared After She Quit Filming the Al Pacino Classic
For almost 40 years, Scarface has been a classic for many movie lovers. Al Pacino starred as the one and only Tony Montana. A remake is in the works, and the actor fully supports it. Some fans may have a hard time seeing anyone else play Tony. 
Other people made suggestions, like Oscar Isaac and Bobby Cannavale. One minor role that fans might not think about is a certain woman in a blue bikini. The actor's name was Tammy Lynn Leppert, and she disappeared soon after filming.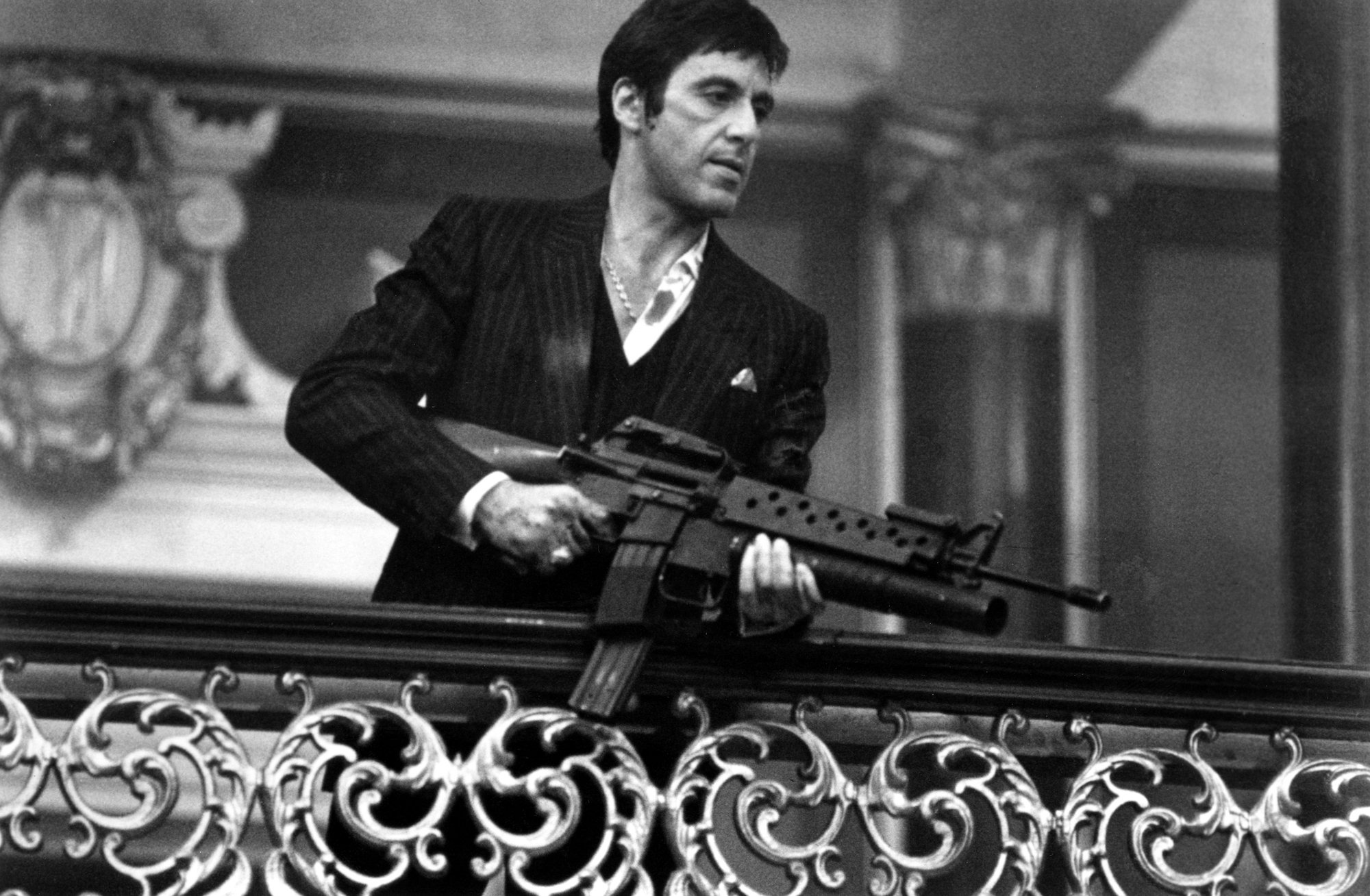 Tammy Lynn Leppert appeared briefly in 'Scarface'
According to Unsolved Mysteries, Leppert was born on February 5, 1965. People knew her for her beauty ever since she was a young child. By the time Leppert was 16 years old, she had participated in over 300 beauty pageants. She worked as a model throughout her teenage years as well. 
Leppert also worked as an actor, but her roles were minor ones. She landed a part in the film Spring Break in 1982. The young star did not appear in many movies, and Scarface would be her last movie. Scarface was directed by Brian De Palma, and it is the story of a penniless immigrant's rise and downfall. 
While the movie received poor reviews upon release, it became a cult classic. Viewers can spot Leppert when one of the characters tries to flirt with her. According to IMDb, she was the blonde girl in a blue bikini. She appears in a beach scene and briefly in the chainsaw sequence.
No one has seen Tammy Lynn Leppert ever since she vanished
In 1983, Leppert got checked into a mental health center for a physical and psychiatric evaluation. She stayed there for 72 hours before doctors released her. They found no evidence that she had been using any substances. On July 6, 1983, Leppert would vanish five months before Scarface got released. 
According to the local police department, Leppert and her friend argued on the way to the beach. Her friend dropped her off five miles away from Leppert's home. Florida Today reports her last appearance was at State Road A1A by the Glass Bank building. 
It has been over 35 years since Leppert's disappearance, but the internet is full of theories about what could have happened. Possible drug cartels and money laundering are common rumors. Several people suggested that famous Hollywood actors killed her. Some speculated that Leppert got pregnant and ran away. It is hard to say if people will ever know what happened. 
Tammy Lynn Leppert struggled with mental health issues
Scarface contains plenty of behind-the-scenes trivia. For example, Michelle Pfeiffer accidentally cut Al Pacino in the face during her screen test. A darker fact of the film involves a young actor playing a minor part. On the fourth day of filming, Leppert had a mental breakdown on set. 
After watching a violent scene, Leppert expressed fears about alleged money laundering and people trying to kill her. Family friend Walter Liebowitz explained, "And they said when Tami was watching the scene, she started crying hysterically and it got so bad that they had to take her to a trailer. She was in a tremendous state of fear, anxiety …" 
Leppert's mental health had deteriorated, and she quit the production. However, the issues began well before filming. Before Scarface, the actor went to a weekend party alone. Afterward, Leppert started to feel paranoid. She told her mother that she believed someone was trying to kill her. 
Over time, Leppert became isolated, and the paranoia worsened. On July 1, 1983, she snapped and started breaking the windows in her house. Her mother was able to handle the incident but was worried about Leppert's mental health. Less than a week later, Leppert had gone missing, never to be seen again.