Scarlet Witch: Is Elizabeth Olsen a Better Actress Than Her Twin Sisters?
The Olsen twins — Mary-Kate and Ashley — came to prominence long before their younger sister Elizabeth Olsen did. By now, though, Elizabeth has eclipsed her sisters in the public eye. While Mary-Kate and Ashley have mostly kept a low profile in recent years, Elizabeth has been all over the place. It helps considerably when you're a part of the Marvel Cinematic Universe.
Elizabeth Olsen was in her twin sisters' shadow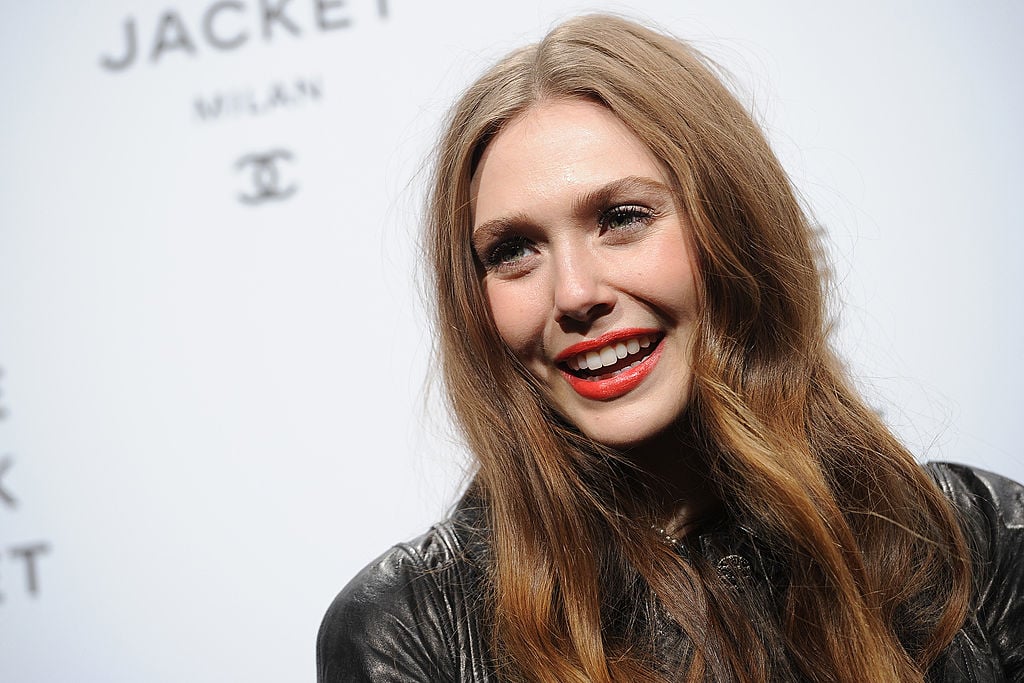 Mary-Kate and Ashley made millions of ABC viewers collectively say "awww" when they played Michelle on Full House. Child labor laws require that children can only work a set amount of hours, so it is not at all uncommon for twins to play one character. It is uncommon; however, for both twins to become well-known stars.
The twins were born in 1986 and were 6 when Full House started. Elizabeth came along in 1989. The twins were so popular the show became a springboard for Mary-Kate and Ashley to appear in a series of dozens of videos. Elizabeth made her debut appearing in a few of these.
"It was like after-school care," Elizabeth told Jimmy Fallon last year. Fallon showed a brief clip of Olsen looking forlorn in her sisters' video "Butt Out," although Elizabeth's memories of it were a little fuzzy.
"I know it, I've seen it. But the actual experience of it I really don't remember so much," she said. She only recalled the direction she got: "Pout, you're sad."
How Elizabeth Olsen made her own way
As her sisters' star rose and the twins formed their own company called Dualstar, Elizabeth stayed mostly on the sidelines, but as she did so, she honed her craft and concentrated on education. She almost gave up on acting after the media furor over Mary-Kate's eating disorder in 2004.
"That was when the media was what I found to be abusive to my sisters, and I thought I really didn't want to be in the industry," she said in Nylon magazine. "They turned 18 and what was going on in her life—I'm talking about Mary-Kate—was all over the news. They would follow us shopping and [Mary-Kate and Ashley] would almost get into car accidents because of the paparazzi, and I didn't want to be a part of it."
Nevertheless, Elizabeth persevered and prospered. Her breakout role came in the 2011 film Martha Marcy May Marlene, where she played a young woman trying to escape a cult. Olsen's performance earned her an Independent Spirit Award nomination. Film roles multiplied from there, ranging from indies like Josh Radnor's Liberal Arts to blockbusters like the 2014 Godzilla. She made her first appearance as the Scarlet Witch in the post-credits scene of Captain America: Winter Soldier. Ironically enough, she was one of a set of twins, with her sibling being the short-lived Quicksilver.
Elizabeth Olsen's acting career trumps her sisters'
Speaking of twins, Mary-Kate and Ashley began to move away from the performing spotlight. Their last film together was New York Minute in 2004, and they famously skipped Fuller House on Netflix. Mary-Kate made a handful of solo appearances, but the twins decided to devote their attention to fashion design, launching a line called The Row, named after London's world-famous Savile Row. Meanwhile, Elizabeth is ruling the world as part of the large ensemble of Avengers: Endgame, which enjoyed a record-shattering $300 million opening weekend. But don't feel sorry for Mary-Kate and Ashley — they have an estimated net worth in the hundreds of millions.
So when we say Elizabeth is a better actress than her sisters, it's not meant negatively but literally. Elizabeth is an actress, and her sisters are fashion designers, having left acting behind.
In The Guardian, Elizabeth said of the twins: "These days, my sisters are mainly an inspiration as business people, and whenever I feel like I'm ready to package some project of my own, they'll probably be the first people I'll talk to for advice. Also, I love their fashion lines – I practically live at their clothes company when I'm here."