This Is Why Scarlett Johansson Called 'Avengers: Endgame' 'A Relief' For Her
Scarlett Johansson is among the stars of the upcoming anticipated Marvel film Avengers: Endgame. Her time in the franchise dates all the way back to Iron Man 2 when her character, Natasha Romanoff, also known as Black Widow, is revealed to be a SHIELD agent and comes on board to help Tony Stark (Iron Man).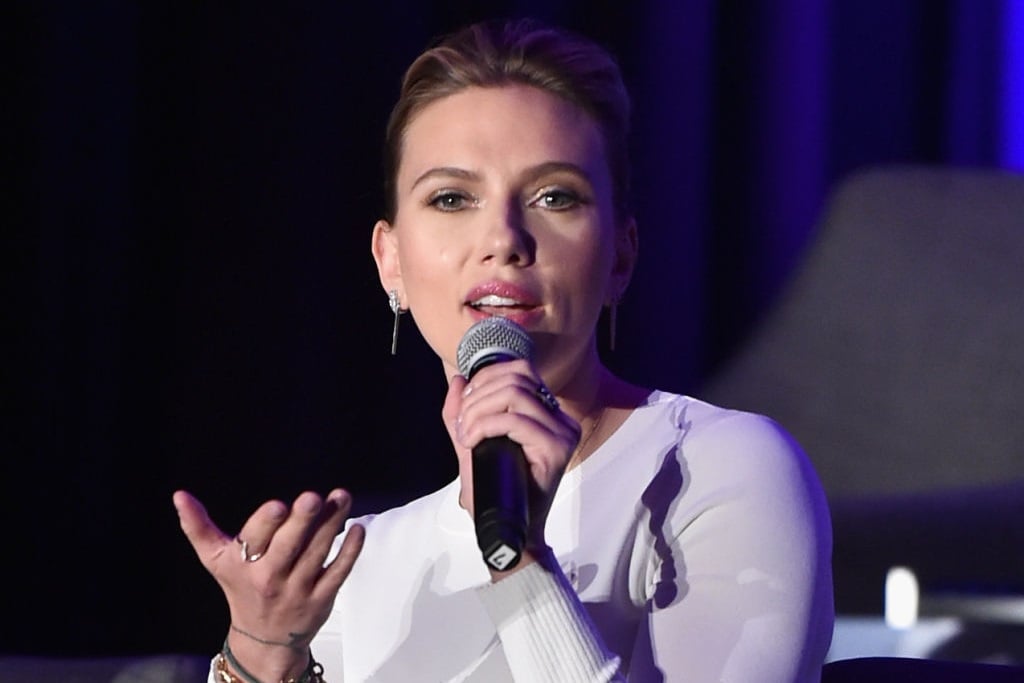 During press for Endgame, Johansson has had to avoid talking about a lot of plot points, so she used the time to talk about favorite MCU lines from past films and chat with Danai Gurira (Okoye) about Marvel finally beginning to reflect the real world in terms of equality.

Why filming Avengers: Infinity War and Endgame was 'a relief'

When asked by E! about what it felt like to finally have numerous other women on screen fighting alongside her on screen, Johansson said, "It's a relief for me, I've got to say." Gurira warned Johansson not to say much, that it was "a trick question" to get them to spoil details of who would be together during the film, but Johansson did elaborate on her thought after some banter.

"I will say this one thing: As the universe has expanded and is finally reflective of what's going on in the world and in the zeitgeist, I felt an enormous sense of relief because it was a big testosterone bust for a really long time and it was hard for me."

Johansson praised her female co-stars

Gurira commended her for putting up with that, and Johansson continued, "I felt like all day it was like locker room chat…" She conceded that she could certainly goof around like that, but "after a while, you're just like 'Come on.'" She mentioned that she was so happy when, in The Avengers, Cobie Smulders joined the cast as Agent Maria Hill, adding "and then we got Lizzy [Elizabeth Olsen, Wanda Maximoff / Scarlet Witch] and we all just held on to each other all the time."

Asked about what it was like to help the other women assimilate to the group, Johansson commended her co-stars, saying, "They can handle it. They needed no tutoring from me. All these women, they're on top of it."

Gurira spoke about Captain Marvel's success

Leading up to all of those women joining Johansson on screen, it was a long wait before we got a superheroine-led film in the MCU. But it finally happened with March's Captain Marvel. Speaking to Extra, when the interviewer commented on how wonderful it is that the movie has done so well, Gurira chimed in.

"Should we really be surprised? I think it's something that of course was capable of happening. The argument that it wasn't makes no sense — the idea that women can perform less capably or have less superior and successful results. Equality makes sense." She added, "The fact that that's happened and that it's continuing to happen it just feels like we're starting to make sense of the world now."