Scarlett Johansson Still Thinks Black Widow's Death in 'Avengers: Endgame' 'Made Sense' — Despite 'Mixed Reactions'
Scarlett Johansson is saying goodbye to the Marvel Cinematic Universe. 'Black Widow' will be her final film in the MCU as Natasha Romanoff and is being released more than two years after the character died in 'Avengers: Endgame.' Johansson knows the reactions to Natasha's demise were mixed, but she still thinks it 'made sense.'
Scarlett Johansson is saying goodbye to the Marvel Cinematic Universe. Black Widow will be her final film in the MCU as Natasha Romanoff. It is being released more than two years after the character died in Avengers: Endgame.
Johansson knows the reactions to Natasha's demise were mixed, but she still thinks it "made sense."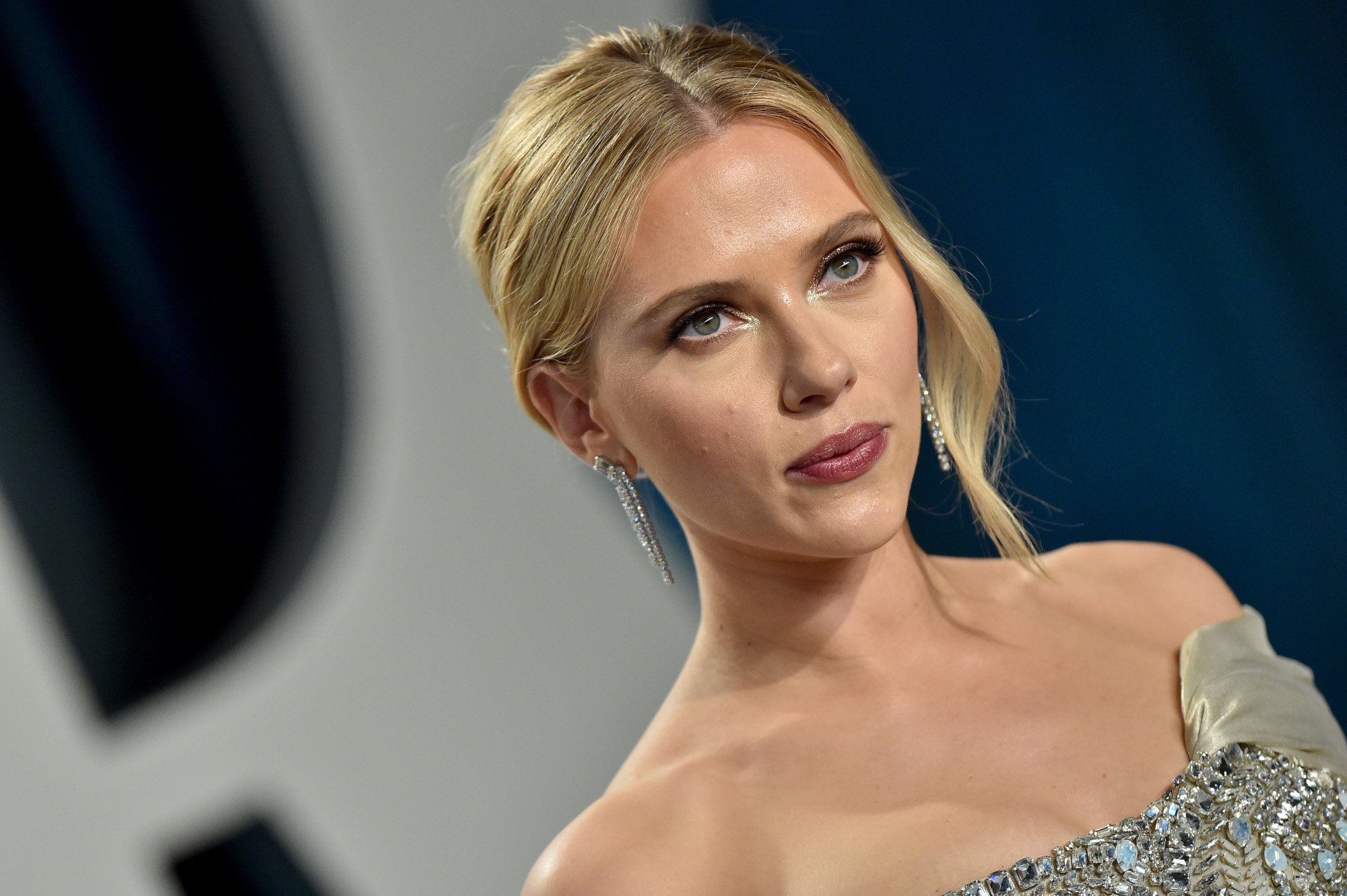 Scarlett Johansson made her MCU debut in 2010
Marvel fans first met Johansson's character in 2010's Iron Man 2 when she was introduced as Nick Fury's planted S.H.I.E.L.D. agent in Stark Industries. Her job was to keep an eye on Tony Stark (Robert Downey Jr.). But it wasn't long before she evolved into a full-time member of the Avengers as Black Widow.
As a founding member of Earth's Mightiest Heroes, Natasha was involved in the Battle of New York, Sokovia, and Wakanda. She took Captain America Steve Rogers' (Chris Evans) side in the Civil War. And to help defeat Thanos, Natasha died on Vormir when she gave up her life for the Soul Stone in Endgame.
'Black Widow' will be Johansson's 9th and final film in the MCU
After Iron Man 2, Johansson went on to appear in The Avengers, Captain America: The Winter Soldier, Avengers: Age of Ultron, Captain America: Civil War, Avengers: Infinity War, Captain Marvel, and Avengers: Endgame.
Black Widow is the long-awaited solo film for Johansson's character. This means fans will finally get some information on her history in Russia before she became an Avenger. The story takes place between the events of Civil War and Endgame. And it will give some insight into Natasha's reasons for her sacrifice on Vormir.
Scarlett Johansson says Natasha Romanoff's death 'made sense'
Endgame directors Joe and Anthony Russo have faced criticism for how they chose to end Natasha's story. Johansson is aware of the divisive response from fans. But she says Black Widow's death "made sense."
"It's funny because I've had kind of a lot of mixed reactions to her ultimate fate in Endgame," Johansson told Entertainment Tonight. "But for me, it made so much sense that she would sacrifice herself not just for the greater good of humanity, but actually for her friends, which was really at the heart of it. She's a good one."
Marvel fans might understand Natasha's decision after seeing 'Black Widow'
Many fans have wondered why Marvel waited so long to make Natasha's solo movie. They've also wanted to know why this story comes two years after the character's death. At a press conference promoting Black Widow, Johansson explained that Natasha's fate in Endgame actually informs this film.
"We started talking about this film as a more serious possibility when we shot Infinity War and then Endgame, back to back. And so we already knew what the endgame was for Natasha," Johansson explained (via Slash Film).
Scarlett Johansson says 'Black Widow' gives resolution to her character's death
"We wanted to make sure that that was a choice that she made actively, that she felt like she had resolved then. … Knowing that, we then had to kind of work backwards so that she could get to a place where that was possible," she added.
In Natasha's final moments, she sacrificed herself for Hawkeye. But instead of justifying her death, Black Widow will defend Natasha's decision.
"We knew that in this film, she had to evolve into a place where she was moving forward in her life and had resolved the trauma from her past, that she felt that she felt like a different person moving forward," Johansson concluded.
Black Widow will premiere July 9 in theaters and on Disney+ premium access.