Was Scarlett Johansson at the 'Black Widow' Premiere?
Scarlett Johansson's made a splash at numerous Marvel film premieres. But she did something different for the 'Black Widow' fan event.
Marvel Cinematic Universe movies usually debut with star-studded events. However, the Black Widow premiere — or the world fan premiere event — went a bit differently. Rather than the actors all gathered together, the few who attended weren't even in the same place. And Scarlett Johansson's presence was the most confusing of them all.
Scarlett Johansson plays Natasha Romanoff in 'Black Widow'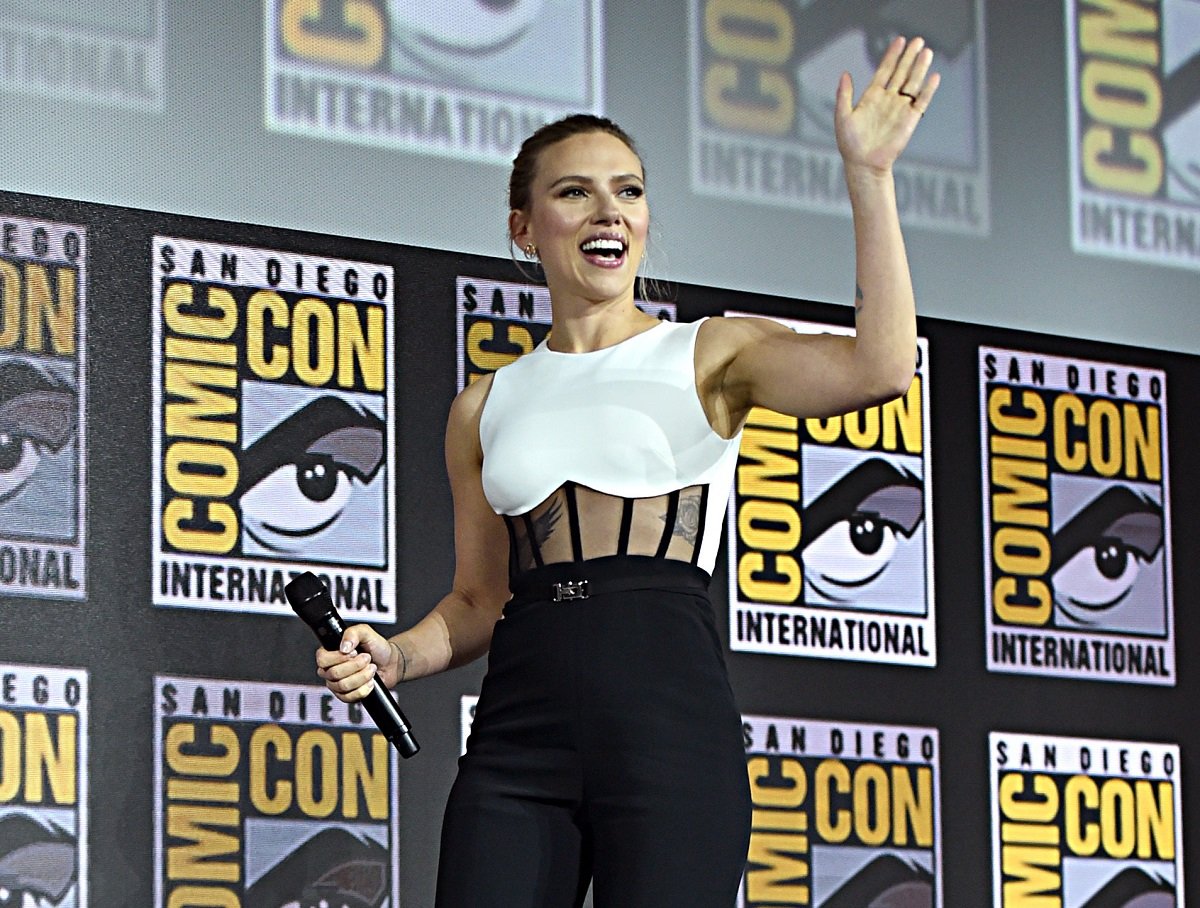 Johansson first appeared in the MCU in Iron Man 2. Sent in as an undercover SHIELD agent, she later revealed herself to be Natasha Romanoff, a trained assassin from Russia. Over several more films, she becomes an Avenger and saves the world (a few times). But she eventually sacrifices herself in Avengers: Endgame.
Given that her co-stars like Robert Downey Jr., Chris Evans, and Chris Hemsworth all got their own franchises, many fans fought to see Johansson front a Black Widow movie. After nearly a decade in the MCU, she finally got her chance. Black Widow was officially announced in 2019.
Marvel held a 'Black Widow' premiere fan event in multiple cities
Following many shifts in plans (more on that to come), Marvel held a Black Widow premiere fan event in Melbourne, Australia; London, England; and two U.S. cities: New York City and Los Angeles, California. The June 2021 events featured, naturally, a film screening, along with appearances by special guests.
Black Widow's director, Cate Shortland, attended the Melbourne event (Shortland is Australian), while English actor Florence Pugh (Yelena Belova) took point at the London premiere. Alexei Shostakov (aka Red Guardian) himself, David Harbour, walked the carpet at the New York screening.
Finally, the LA premiere featured several producers, including Marvel president Kevin Feige himself. While Johansson wasn't at any of the screenings — she's primarily based in New York — a pre-recorded message from the actor was played ahead of the film.
'Black Widow' was delayed due to the pandemic
Marvel planned to kick off a new decade and a new era (known as Phase 4) of the MCU in 2020. But the coronavirus (COVID-19) pandemic changed everything. The studio pushed back Black Widow's premiere date multiple times, from May 2020 all the way to July 2021.
A big fan premiere event may have been in the cards all along. But Johansson's attendance at at least one such event was expected. In fact, just before closures in the U.S. began in March 2020, Omaze held a contest to choose one person to attend the premiere and meet Johansson. A winner was even selected. But this was all pre-delay.
'Black Widow' is about more than just Natasha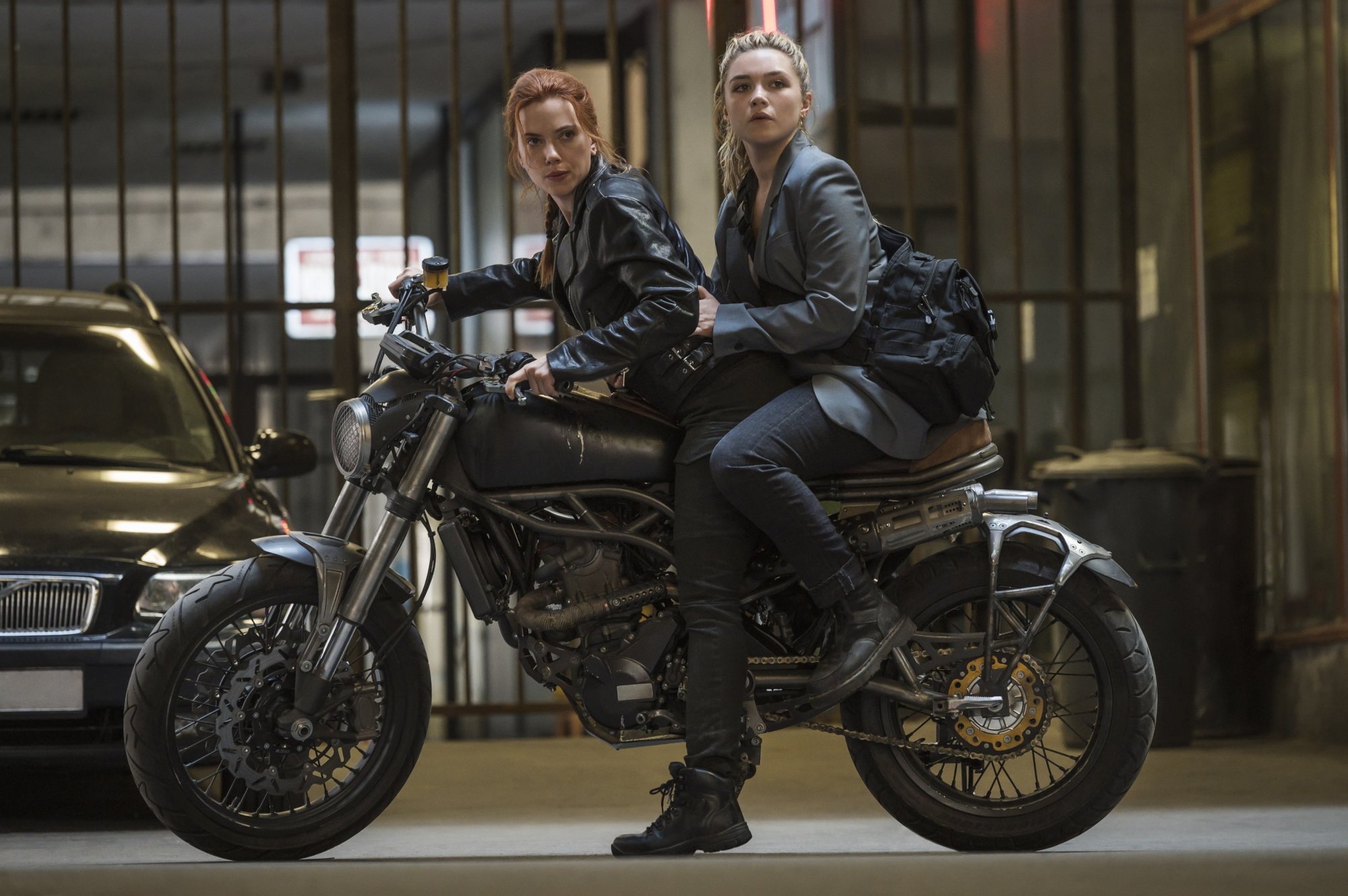 Though until this point, Natasha's been the only Black Widow Marvel audiences have known, the title doesn't just pertain to Johansson's character. In the movie, which takes place a few years before her death, during the time between Captain America: Civil War and Avengers: Infinity War, she meets up with (at least) two other Black Widows: Yelena and Rachel Weisz's Melina Vostokoff.
While Johansson confirms Black Widow marks the end for her in the MCU, it tees up more action for Pugh's character. "It's an origin story, but it also pushes into the future," Shortland told Total Film. And Johansson was happy to pass the buck. "It's wonderful to feel like you're witnessing something great happening," she said.