Scarlett Johansson Was 'Bummed' She Didn't Originally Land 'Black Widow' Role
Scarlett Johansson's most iconic movie role didn't come easily. The Black Widow actor recently revealed to BBC Radio 1 that she didn't initially land the part. Johansson talked about missed and regained opportunities and gave advice to aspiring actors. 
Scarlett Johansson revealed she was a fan of the first 'Iron Man'
In the BBC Radio 1 interview via Screenrant, Johansson said she loved the first Iron Man movie and was enthusiastic about the chance to play the introductory Black Widow role in the sequel. 
"I was a big fan of the first Iron Man," she told BBC Radio 1. "And I wanted to work with Jon [Favreau] and Robert [Downey Jr.], and then I did not get the role and I was pretty bummed about that, happens all the time." 
The role had been offered to someone else. But Johansson's disappointment didn't last long; a twist of fate intervened on her behalf. The Marriage Story actor explained that Favreau notified her that the actor cast in the role would be unavailable. "Then, I fatefully–several weeks later, the actor who was cast in the role originally was not able to do it because of a scheduling conflict. So, Jon called me and we met again and I said, 'Yes, I'm extremely available still.'"
Emily Blunt was likely the actor slated to play the role 
Emily Blunt admitted to being the 'other actor' in an interview with Howard Stern in May. The Devil Wears Prada actor called the situation a "bit of a heartbreak" and explained why she could not claim the Black Widow role. She was already obligated to another project. 
"I was contracted to do Gulliver's Travels," Blunt told Stern. "I didn't want to do Gulliver's Travels." Blunt went on to express remorse about the fact that it wasn't the choice she would have made. "I take such pride in the decisions that I make, and they mean so much to me, the films that I do," she said. 
But Blunt also admitted that she doesn't like superhero movies and said that ultimately the role might not have been the best fit for her. "I love Iron Man and when I got offered Black Widow I was obsessed with Iron Man," she explained to Stern. "…But I don't know if superhero movies are for me. They're not up my alley. I don't like them. I really don't."
Scarlett Johansson gave meaningful advice to aspiring actors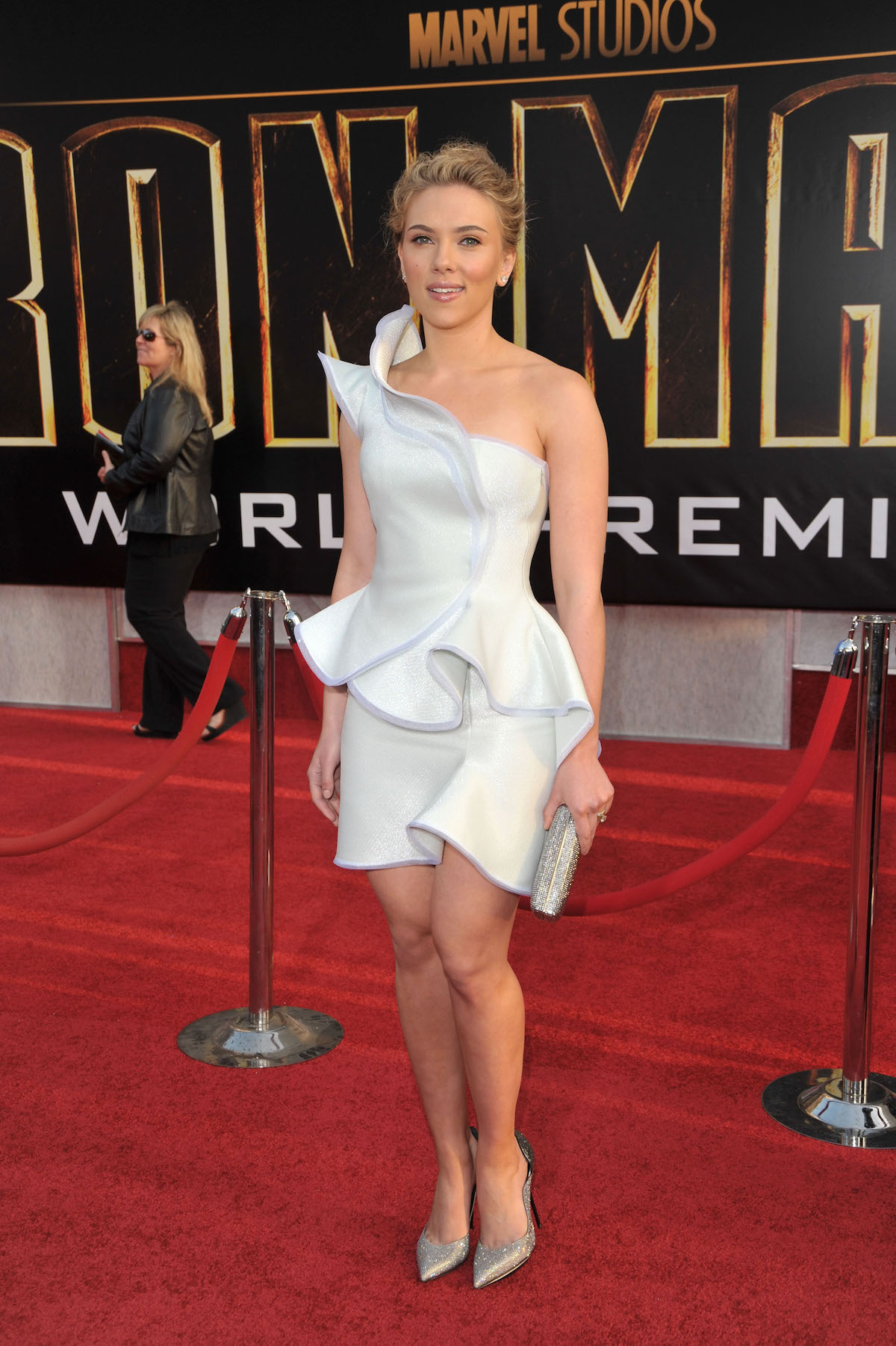 It turns out that for Johansson, the old saying is true–luck is simply opportunity meeting preparation. Johansson believes it's essential to keep an open mind and make oneself available. 
"If anybody ever asks me about what advice I have to other actors who are trying to make it, I say, 'Every opportunity is an opportunity to work, and you'll never get a better call than when you thought you lost a job then got it," she told BBC Radio 1. "I was so excited to have a second chance at it."
So as she prepares to give birth to her second child, Johansson will also enjoy the release of a movie she may never have starred in.