Is Scarlett Johansson A Democrat? Here's Who She's Supporting In the 2020 Presidential Race
Like many in Hollywood, actress Scarlett Johansson is getting more involved in politics these days. And like her fellow Avengers Chris Evans and Mark Ruffalo, she self-identifies as a Democrat. In fact, she even knows who she wants to be the next president of the U.S. Read on to learn more.
Scarlett Johansson is one of the biggest names in Hollywood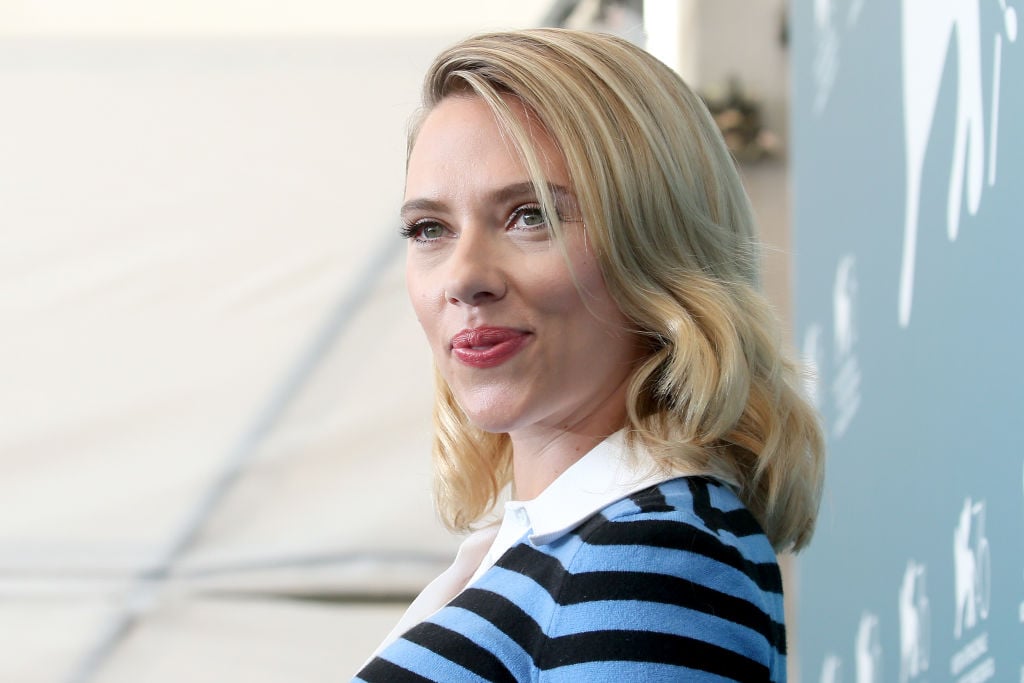 There are plenty of actors who are active in the political space, but the bigger your name, the more influence you're bound to have. And Johansson is certainly one of the most prominent. She rose to fame at a young age, making a splash in the dramatic favorite Lost in Translation at just 19.
After years of appearing in romantic comedies and the like, Johansson was cast in the MCU as Natasha Romanoff/Black Widow, and the rest is history. During this time, she also starred in big-budget films like Her and Lucy, making her an international superstar.
The actress supports the Time's Up movement
Johansson is involved in one of the political movements in her own community. The Time's Up Movement, which seeks to bring about the end of the unequal treatment and discrimination of women and minorities in Hollywood and beyond, is a cause that was brought to her attention by fellow MCU star Natalie Portman.
"It was almost like you found something you didn't even realize you needed," Johansson told The Hollywood Reporter of when she first learned about the movement. "It was when I first understood what the word 'triggering' actually meant. Now it's part of the zeitgeist, but it was like, 'Oh. Oh, the thing I'm feeling. That's what triggering means.' I didn't know. Suddenly, you didn't have to take it anymore."
Her choice for president
Though many say it's "really early to back someone" in the upcoming 2020 presidential race, Johansson finds it "disconcerting that there's not a clear candidate at this time." However, she's taking a stance: She is supporting Elizabeth Warren. 
"She feels like someone who is thoughtful and progressive but realistic," Johansson told THR. "It's not like her campaign is making these crazy, outlandish promises that seem impossible to reach. There's a strategy there." 
How she plans to get involved
Of course, like most Democrats, Johansson is planning to back whoever is chosen to take down Trump and the GOP. She says that she'll "be there however [she's] needed," Johansson said to THR. "If I can help with voter engagement, whether it's doing some sort of PSA campaign or actively trying to involve people in the process of registering and voting."
Voter turnout is more essential than ever this election, and Johansson cares about this. "I really believe if people actually did vote, our government would look the way it's supposed to, but people just don't vote," she said. "It baffles me."
Johansson is looking at moving beyond acting
What else is on the horizon for Johansson beyond the election? Perhaps a shift to the other side of the camera. She told THR that she's interested in working behind-the-scenes.
"Before, I was more focused on my acting career," Johansson said. "Now, I'd happily take the time to develop something to direct. I've actively looked for a long time and just haven't found the right fit."