Scarlett Johansson: Disney Response to 'Black Widow' Lawsuit is 'Misogynistic'
Scarlett Johansson's legal team called a move made by Disney 'misogynistic' in an increasingly volatile court case. Disney attempted late August 20th to have Johansson's Black Widow breach of contract suit moved to arbitration. By August 21st, her lawyer had responded.
Disney took exception to Scarlett Johansson's public filing over 'Black Widow'
Per Deadline, Disney filed around midnight to have the actor's breach of contract lawsuit over her Black Widow paycheck privatized. Johansson's lawsuit centers around Disney's decision to release Black Widow via Disney+ alongside a theatrical release. 
Since her pay structure was based largely on box office performance, her legal team says the move may have cost her as much as $50 million in expected compensation.
Around midnight in Los Angeles, Disney's legal team filed to have the case moved to closed-door arbitration on the East Coast. They took exception to Johansson taking the suit to a public forum. They said that the company through which they hired her for the role, Periwinkle Entertainment, agreed to private arbitration in the event of a conflict.
"Periwinkle agreed that all claims 'arising out of, in connection with, or relating to' Scarlett Johansson's acting services for Black Widow would be submitted to confidential, binding arbitration in New York," said documents filed in LA Superior Court by Daniel Petrocelli, Leah Godesky, and Tim Heafner for Disney.
Disney also accused Johansson and her team of employing 'gamesmanship' in the escalating case.
"The plain and expansive language of the arbitration agreement easily encompasses Periwinkle's Complaint," stated the filing. "In a futile effort to evade this unavoidable result (and generate publicity through a public filing), Periwinkle excluded Marvel as a party to this lawsuit––substituting instead its parent company Disney under contract-interference theories. But longstanding principles do not permit such gamesmanship."
Her team responded by calling Disney's response 'misogynistic' 
According to Deadline, within hours, early August 21, Scarlett Johansson's lawyers had responded to the filing, hitting back with strong language.
They said Disney's initial response calling Johansson "callous" in the face of the pandemic was misogynistic, and accused the company of attempting to hide misconduct with private proceedings.
"After initially responding to this litigation with a misogynistic attack against Scarlett Johansson, Disney is now, predictably, trying to hide its misconduct in a confidential arbitration," said Johansson's lawyer John Berlinski of Kasowitz Benson Torres LLP in a reaction to the filing.
Berlinski further called into question why the company felt the lawsuit shouldn't be public, then answered his own question with a lengthy explanation. "Why is Disney so afraid of litigating this case in public?" he asked.
"Because it knows that Marvel's promises to give Black Widow a typical theatrical release 'like its other films' had everything to do with guaranteeing that Disney wouldn't cannibalize box office receipts in order to boost Disney+ subscriptions," Berlinski said. "Yet that is exactly what happened – and we look forward to presenting the overwhelming evidence that proves it."
Berlinski isn't the only one who saw Disney's initial response as sexist. In a joint statement earlier in August, Times Up, ReFrame, and Women in Film also condemned Disney for its "gendered character attack" on Johansson.
Scarlett Johansson just had a baby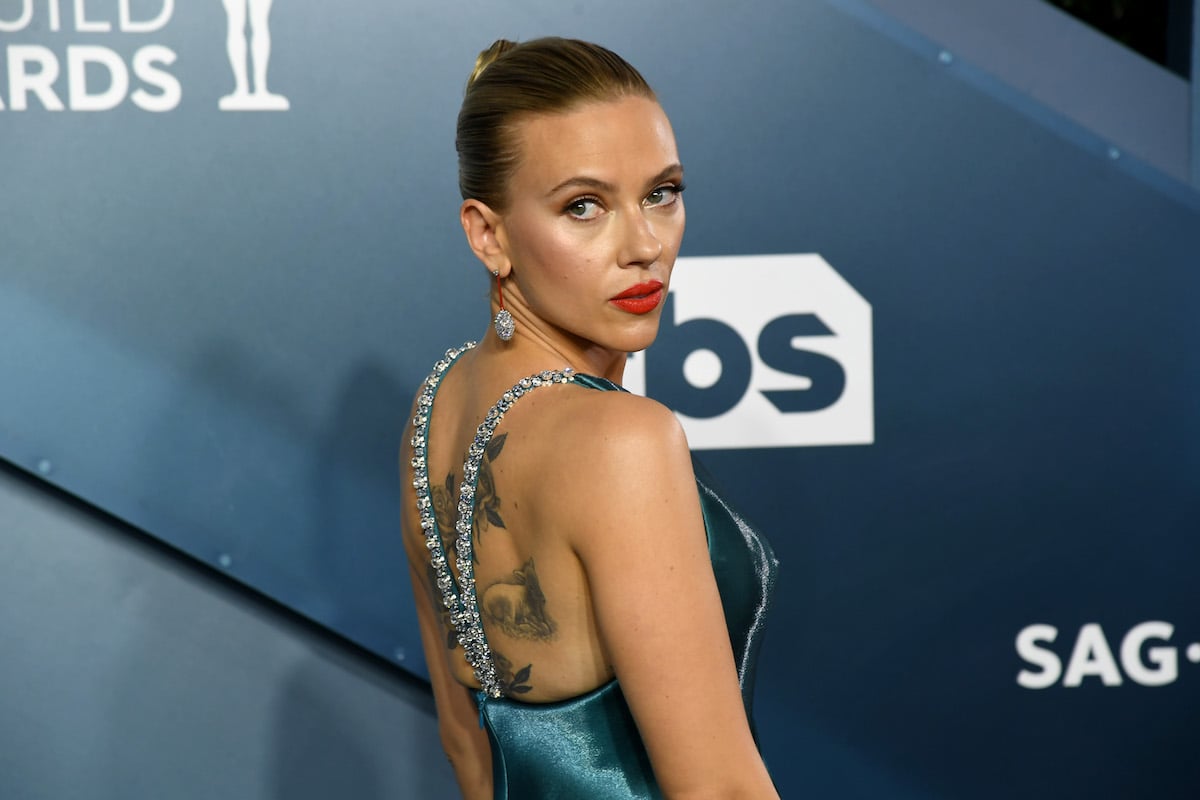 Amid the turbulent case, which began with Johansson's filing in LA July 29th, her husband Colin Jost just announced the birth of their first child together. Their new son, reportedly named Cosmo, joined big sister Rose Dorothy Dauriac.
But the happy event doesn't seem to have weakened Johansson's resolve. She is determined to earn what she's worth in the court battle. And it doesn't appear she will be backing down anytime soon.
RELATED: Celebrity Agent Defends Scarlett Johansson in Disney Altercation