Scarlett Johansson Explains Why She and Chris Evans Have Such Good On-Screen Chemistry
Scarlett Johansson is opening about her on-screen chemistry with Chris Evans, her Marvel Cinematic Universe co-star. 
Johansson and Evans are two of the biggest stars in the MCU. Their superhero characters — Natasha Romanoff aka Black Widow and Steve Rogers aka Captain America — have been longtime favorites among audiences. And for years, fans have been desperate for Evans and Johansson's characters to develop a romantic relationship. 
Much to their disappointment, Natasha and Steve didn't become each other's love interests in any of the Avengers movies. But fans did see sparks between the two characters and couldn't get enough.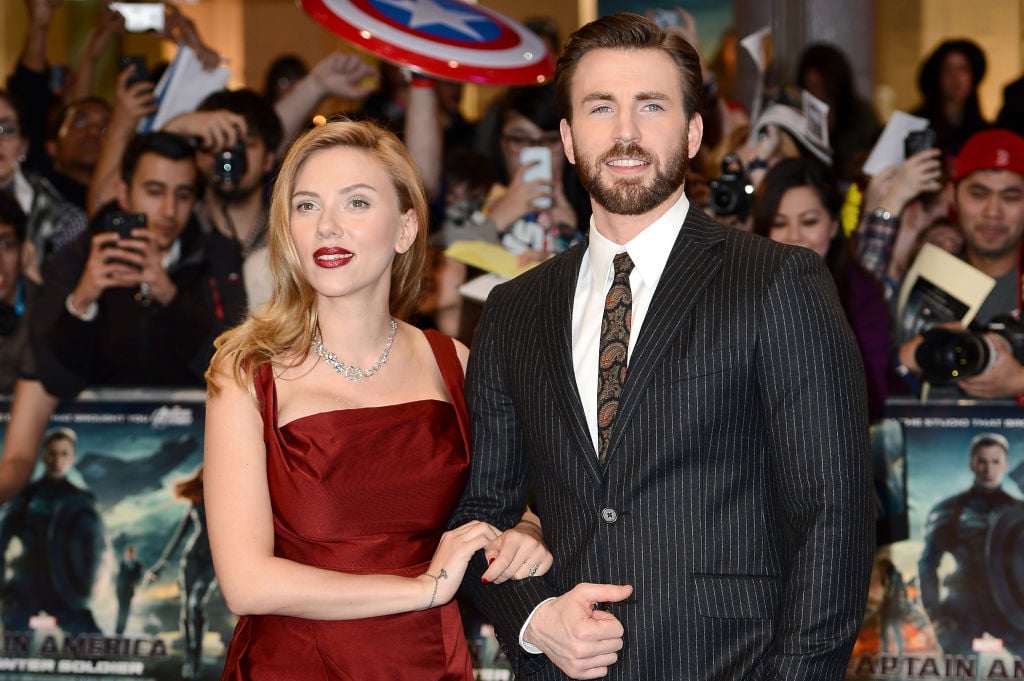 Johansson — who next stars in Black Widow, a standalone feature film about her Marvel superhero following the events of Captain America: Winter Soldier — says the chemistry between Captain America and Black Widow appeared so palpable on screen because she and Evans have known each other for so long. 
Scarlett Johansson's on-screen chemistry with Chris Evans comes from '10 years of knowing somebody'
In a video accompanying her cover interview for Entertainment Weekly, Johansson broke down some of Black Widow's best scenes. When it came to car scene in 2014's Captain America: Winter Soldier, Johansson said the chemistry came from knowing her co-star for more than a decade. 
What happened in the scene? After a light moment when Steve asked Natasha to remove her feet from the car's dashboard, Johansson's character asked her fellow superhero, "Who do you want me to be?" to which Evans' character replied, "How about a friend?" Natasha then came back with, "You might be in the wrong business, Rogers."
The simple exchange might not seem like much. But watching Evans and Johansson play it out, the chemistry between their characters is clear. Johansson said her off-screen friendship with Evans came in handy in this particular scene. 
"It's really a result of 10 years of knowing somebody and being able to have a kind of intimacy with them that I think you get from just spending a lot of time with somebody and knowing their soft underbelly," she said in the video before adding, "We had a lot of fun doing it."
Chris Evans and Scarlett Johansson first worked together in 2004
As young actors in Hollywood way before they became household names for their roles in the MCU, Evans and Johansson met on the set of 2004's The Perfect Score. They played high school seniors who decided to steal the answers to the SAT, so they could get perfect scores on the exam, according to IMDb. Their co-stars included Parenthood's Erika Christensen and One Tree Hill's Bryan Greenberg.
They reunited again in 2007
Three years later, Johansson and Evans worked together again in The Nanny Diaries where Johansson played a nanny on New York City's Upper East Side opposite Evans as her love interest.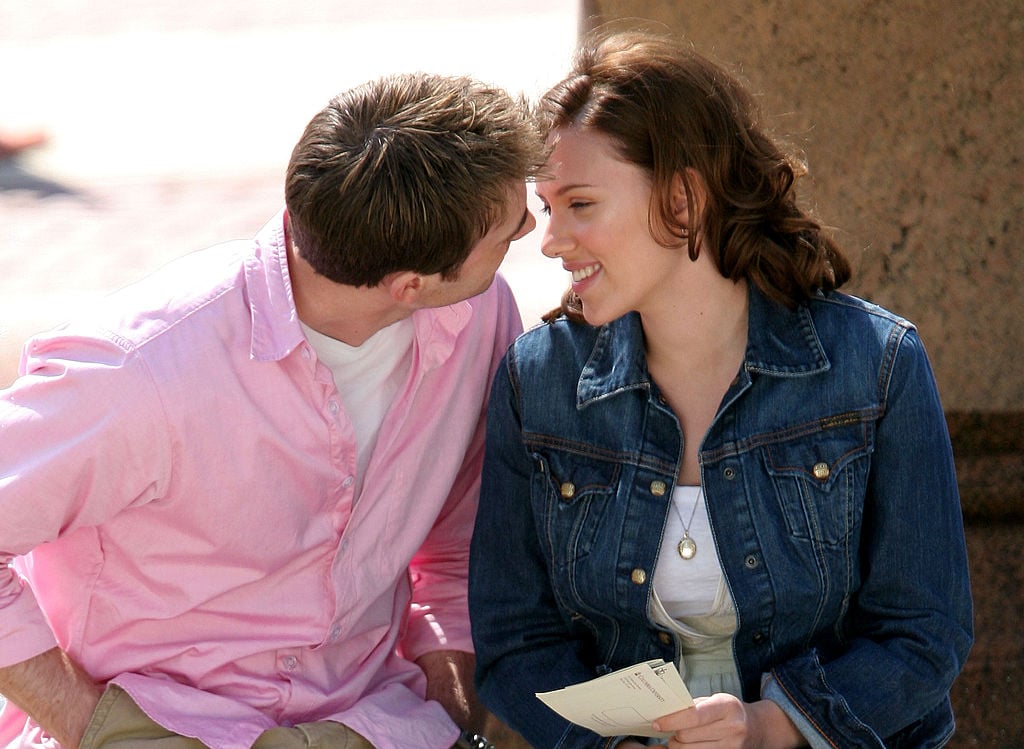 Now that their days in the Avengers franchise are likely behind them as the MCU moves forward with new phases, maybe Johansson and Evans will be reunited in a future project.