Scarlett Johansson On How Joss Whedon Played a Role In Empowering Black Widow
The path for female superheroes has not been an easy one, even in an age where movies based on comic books are leading the way at the box office. Discounting critical disappointments like Catwoman and Elektra, it took until 2017's Wonder Woman for many to admit that women can (and should) hold the leading role in a genre flick such as this.
Scarlett Johansson, who plays Natasha Romanoff / Black Widow in the Marvel Cinematic Universe, was the first of her kind in the popular franchise. Now, in a roundtable discussion with the other "Original Six" Avengers, she talks about how her character has helped others and the man who is partially responsible for that.

Johansson was asked about how her character has paved the way for other women on screen

When asked about Black Widow's impact, Johansson said, "I don't know that I have total perspective on it, but the character has certainly grown in a way." She mentioned that she might have offended Iron Man 2 director Jon Favreau during the first Avengers: Endgame press conference where she called Natasha "a sexy secretary" in that movie.

She continued, "I think through The Avengers and then certainly with Winter Soldier [she] had an opportunity to become a woman who realized, 'Oh, I haven't really made any active choices in my life," and was really coming to terms with [that] as SHIELD disintegrated," Johansson added.

Natasha Romanoff / Black Widow has had to deal with very real human emotions

The character is now able to ask herself the critical questions. "After Civil War with the Avengers also kind of disintegrating and being in all these different places and everybody kind of having their own reaction so that she's come into her own as a woman [and asking] 'Who am I? What do I want? What do I need out of my relationships and also out of my own self?'" said Johansson.

"She's someone who's understanding her own self-worth, and that is such a powerful journey to see anybody take but certainly to see a woman on screen represented that way — a flawed superhero with a kind of gray moral compass, coming to terms with what's happened to her over the course of these films," she continued. "It's definitely, I think, shown some sort of path for these other female superheroes to be able to walk down."

Whedon played a big part in this realism, she says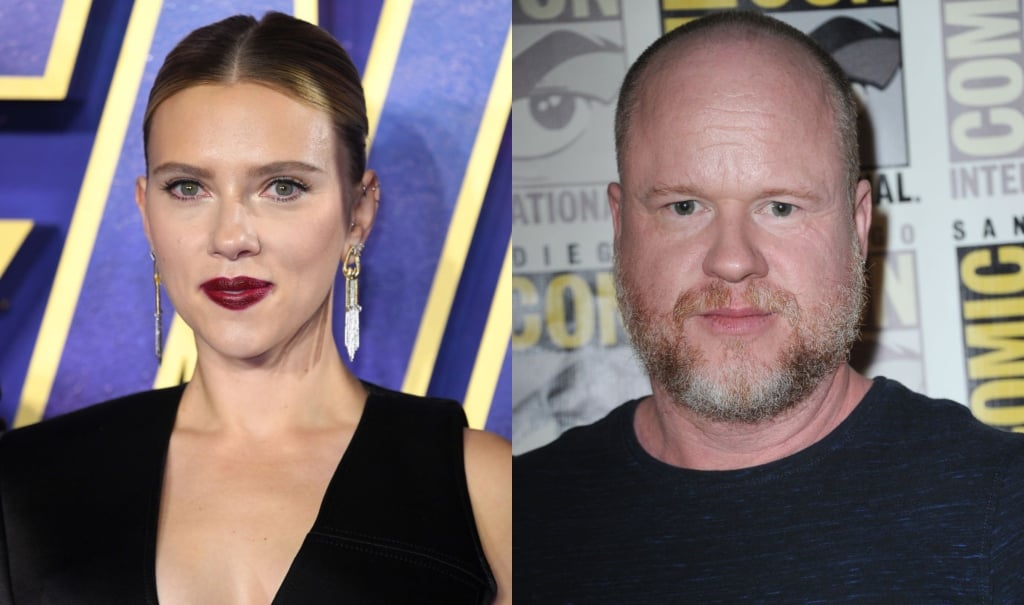 Johansson said that she doesn't take credit for this, though the interviewer points out that she played a part. Ruffalo then chimed in, talking about how many people didn't think a woman could lead a superhero film at one point, which Black Widow was at least a little helpful in changing that mindset.

"Honest I think Joss [Whedon] was a huge part of that too," Johansson interjected, referring to the writer and director of 2012's The Avengers and its follow-up, Avengers: Age of Ultron. "He just is such a huge believer of strong female characters and storylines, and he really celebrated the character's flaws and wanted to bring them to light…Just having his support and him wanting to shine the light on that character really made a huge difference."

Joss Whedon wrote and directed the first two Avengers movies

Though the MCU films were loosely linked through end-credit scene cameos and smaller appearances when the franchise began, it wasn't until The Avengers that the actual forming of the series as one larger entity working towards a common goal became apparent. That was the work of Whedon, who was at the helm of the first two Avengers movies. However, the writer and director opted not to return to the franchise after Age of Ultron.

He previously said he'd come back to the MCU for one film only

Whedon stated that he was, understandably, exhausted after filming the two major blockbusters nearly back-to-back. There were also reports of creative differences between the artist and the studio, and then there was the whole controversy around Natasha's romance with Bruce Banner (the Hulk) and her comment about being "a monster."

However, Whedon clearly has a soft spot for the character. He said years ago that he would want to make a Black Widow film, citing the "very interesting and very earthbound" nature the character and calling Johansson "just delightful" to work with. However, that ship has sailed: Black Widow is supposedly on its way, with a completed script and a director in place.