Oscar-Nominee Scarlett Johansson's Most Controversial Statements
For such a major celebrity, Scarlett Johansson has made quite a few surprising statements that rocked the media. Learn more about them here.
Actress Scarlett Johansson may soon become an Academy Award winner. She received her first-ever nominations in the same year — in the Best Actress category for Marriage Story and Best Supporting Actress for Jojo Rabbit. But over the course of her storied career, Johansson has made a few comments that didn't go over well. Here's a look at them now.
On growing old in Hollywood
Johansson got her start at a very young age. Her breakout adult role came at just 18 years old when she starred in Lost in Translation. And before that, she had done several films as a child star, including Ghost World and Eight Legged Freaks.
So it's not surprising that one of her earliest controversial statements came way back in 2004. In Digital Spy, she's quoted as having told B magazine, "I definitely believe in plastic surgery. I don't want to be an old hag. There's no fun in that."
It's worth noting, of course, that this could have been a joke. She made a similar statement in a 2015 interview, saying, "I hope they make a video game of me. At least I wouldn't have any cellulite then." She continued, "Everyone in Hollywood is so damn skinny and you constantly feel like you're not skinny enough. But I have 'fat days' and I accept that I'm never going to be rail-thin."
On working with Woody Allen
Johansson has worked with famed writer-director Woody Allen on three films: Match Point, Scoop, and Vicky Cristina Barcelona. Sexual assault allegations against him had been made years prior but they didn't come into the public eye until 2014. But Johansson is still supportive of Allen.
She told the Hollywood Reporter in 2019, "I love Woody. I believe him, and I would work with him anytime." Johansson continued, "I see Woody whenever I can, and I have had a lot of conversations with him about it. I have been very direct with him, and he's very direct with me. He maintains his innocence, and I believe him."
The actress then reiterated this statement in a subsequent Vanity Fair profile. She added, "Just because I believe my friend does not mean that I don't support women, believe women. I think you have to take it on a case-by-case basis. You can't have this blanket statement—I don't believe that."
On playing a transgender man
Johansson is known for many roles, but her controversial ones stick out. After portraying a character based on a Japanese manga story in Ghost in the Shell, many were already on edge, but nothing could have prepared us for what she said when asked about the controversy surrounding her playing a transgender man in Rub & Tug.
The actress first responded by pointing out all of the cisgender actors who have played transgender characters and won awards, saying, "Tell them that they can be directed to Jeffrey Tambor, Jared Leto, and Felicity Huffman's reps for comment." But she later dropped out of the film.
On art and political correctness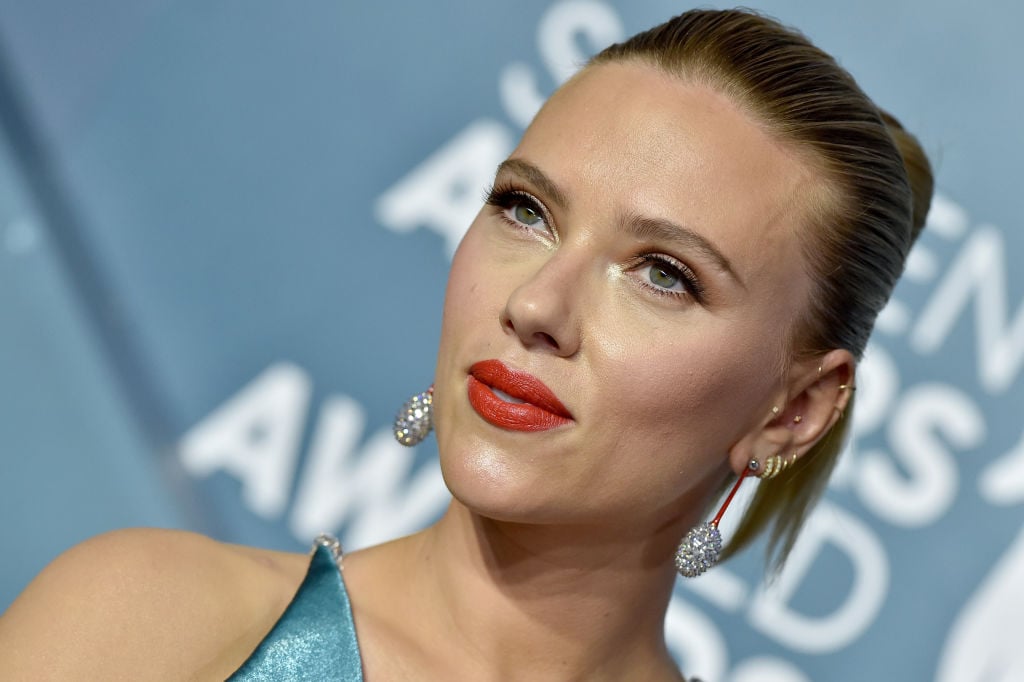 In subsequent interviews, Johansson continued to be asked about her choice to take the role of Dante "Tex" Gill. "You know, as an actor, I should be allowed to play any person, or any tree, or any animal because that is my job and the requirements of my job," Johansson is thought to have said in an interview with As If Magazine
After the fact, she attempted to clarify her meaning, "I personally feel that, in an ideal world, any actor should be able to play anybody and Art, in all forms, should be immune to political correctness. That is the point I was making, albeit didn't come across that way."