Scarlett Johansson's Net Worth Is Massive, but You Should See What Disney Is Worth
By now, you've probably seen the headlines and know that A-list star Scarlett Johansson is suing media mega-conglomerate Disney because of the way they handled the release of the film Black Widow — and considering her massive net worth, plenty of people were confused by the move. Obviously, this kind of attention-grabbing story is going to cause varying opinions. The way that movies are distributed is in flux with both the pandemic and general consumer habits changing how media is consumed.
Disney has been at the forefront of experimentation to see how theater releases and streaming services can co-exist, but Johansson is proving that — even if the strategy may pan out for Disney — the changes are not going over well with the stars of the films in question.
Some are calling out Johansson's move as greedy, noting that she's one of the highest paid actors in the industry with a stunning net worth. However, by that argument, Disney should certainly be in a position to share more of its profits with actors, as the media company's worth is simply astonishing.
Scarlett Johansson's net worth was impressive before 'Black Widow'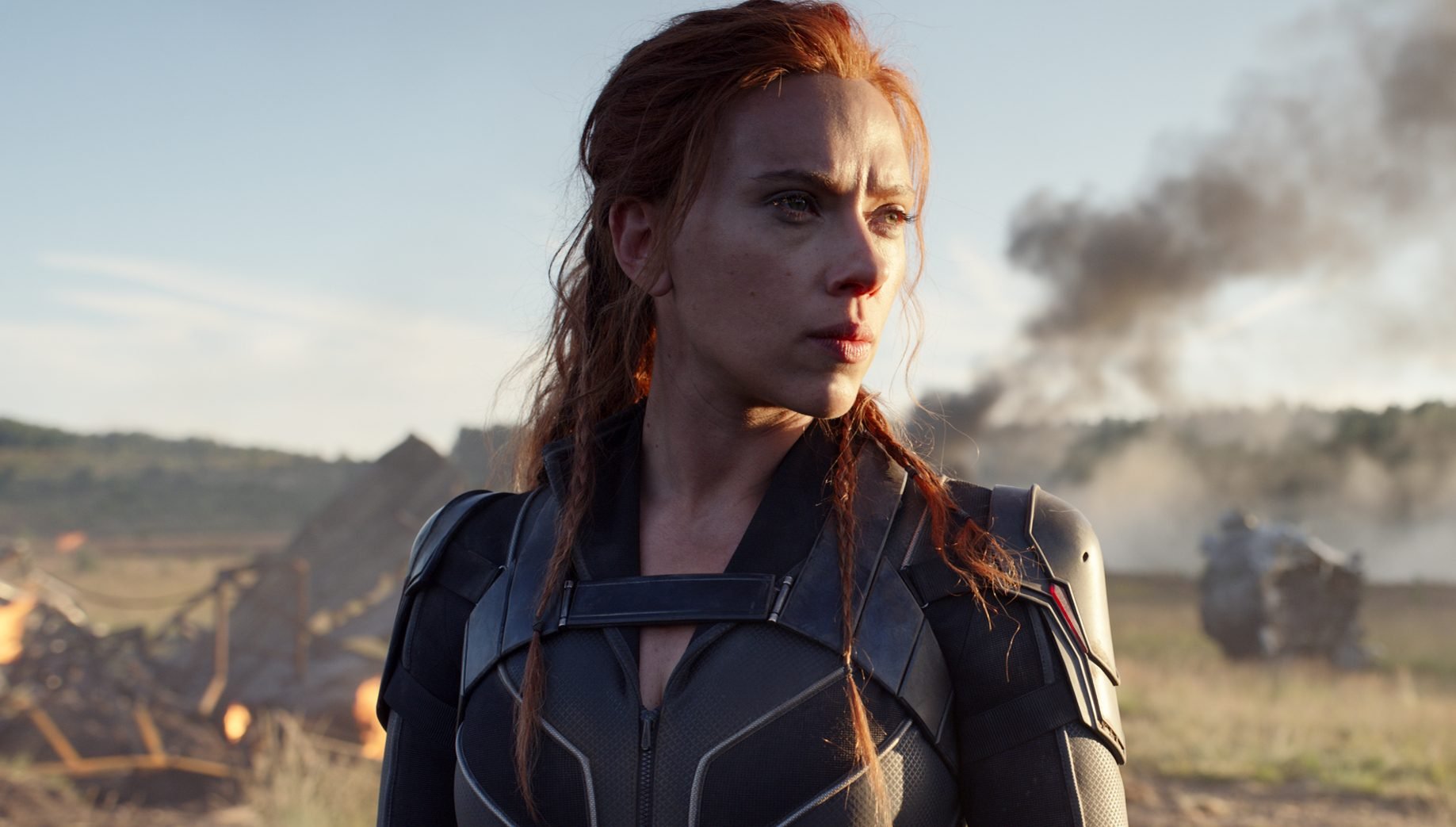 Let's be honest: Johansson's wealth was not going to be made or broken by Black Widow's box office performance. The star has been in dozens of films that run from indie favorites like Her, to major blockbuster hits like The Avengers. In 2019, she earned the title of the highest-paid actress in Hollywood, and her estimated net worth is around $165 million. To put it simply, even if Black Widow had totally bombed at the box office, Johansson's established acting chops and substantial net worth would be safe.
At the same time, the disappointing performance of Black Widow had to sting. It was a much-anticipated addition to the MCU that allowed Johansson to step into her famous character with more focused attention on her backstory and personality. The star reportedly made $15 million for her lead role in the film, but her contract also granted her additional payments based on box office performance.
That box office performance was not a complete disappointment. In fact, as Screen Rant reports, Black Widow brought in "the biggest pandemic box office haul yet in its first weekend." However, another record-setting number was not as promising as it was also the "largest second-week drop in box office sales of any MCU movie." The film is enjoying positive reviews from fans and critics alike, so the disappointing numbers are likely connected to the way it was also released on Disney+ as a Premier Access event (where users can pay an additional $30 to stream the film at the same time it releases in theaters).
Scarlett Johansson is suing Disney for their streaming decision
Stars with the clout of Johansson often include backend profit participation in their contracts. This means that Johansson was expecting to get a substantial boost to her initial paycheck once the profits started rolling in for the film. She attests that Disney's decision to make Black Widow available for streaming cut into the theatrical release profits — and thus her own paycheck. As Variety reports, the estimate is that "the decision to release the film concurrently on Disney Plus resulted in $50 million in lost bonuses."
The Wall Street Journal explains that Johansson sees this as a breach of contract, and she's suing for damages. For their part, Disney is placing much of the blame on the pandemic rather than their own business model. They responded with a statement that called the lawsuit "distressing in its callous disregard for the horrific and prolonged global effects of the COVID-19 pandemic."
Is Disney being greedy?
At first glance, an actor who is worth so much and who already got paid $15 million for this single performance may appear greedy for wanting more, but that sword cuts both ways. If existing net worths are part of the equation, then it is Disney — and not Scarlett Johansson — that's being greedy.
As CNBC reports, Disney has seen tremendous profits and has managed to accrue an astonishing market value of $320 billion. Disney's balance sheet showed total assets of just over $200 billion. Revenue for the most recent quarterly report — which ended April 3 — was $15.6 billion. 
Johansson's high-profile lawsuit will likely give other stars pause when it comes to negotiations, and it will hopefully provide leverage for actors to include streaming revenue shares as part of their contracts. After all, if the entertainment industry is going to shift to a different model of consumer delivery, the actors who make those films possible need to be included in that transition. Most fans, after getting over the initial shock of the headlines, will likely side with Johansson.
RELATED: Fans React to the Disney+ 'Premiere' of 'Mulan' Live-Action
Related post url: