Scarlett Johansson Pregnant With Baby 2 — Here's What She's Said About Motherhood
Scarlett Johansson has a lot to say about motherhood. She's pregnant with baby 2, so we're breaking it down for you.
Scarlett Johansson and husband Colin Jost are expanding their celebrity family. The world recently discovered that the actor is pregnant for the second time. The new baby will join big sister, 6-year-old Rose Dorothy Dauriac, whom Johansson had with ex-husband Romain Dauriac. Here's what we know about Johansson's pregnancy and what she says about being a mother. 
She's far along in her pregnancy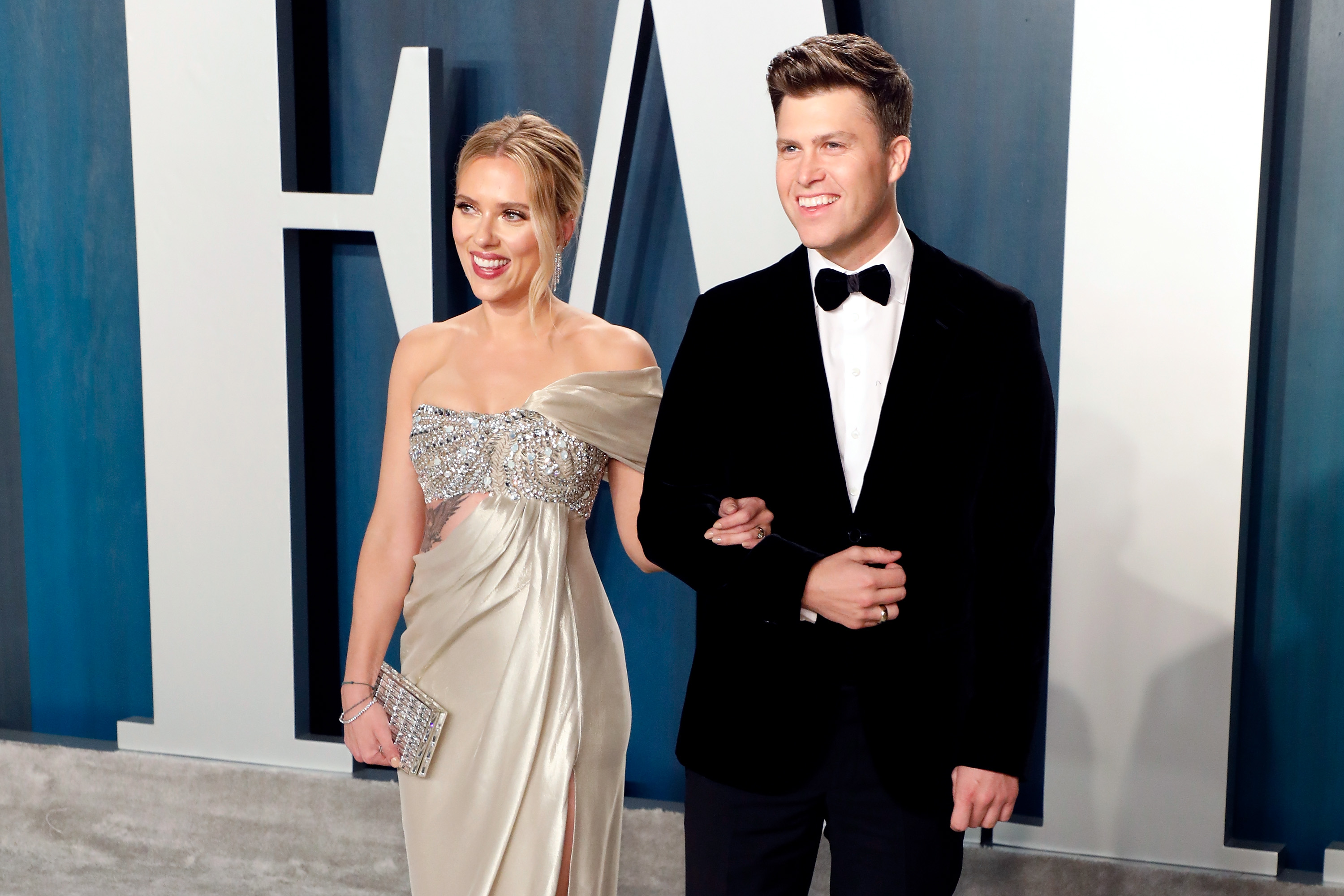 The Black Widow star has been laying low for a while now; it turns out that's because she's pregnant. It appears that she's now far along in her pregnancy, although she's kept that private, as well.
That may be because Johansson has spoken out about children and privacy before. According to Johansson, it's a delicate balance. "On the one hand, you don't want to isolate your kids, but you don't want to make your kids feel like freaks," she told Parade Magazine in April 2015. "There's this fascination with famous kids, like they're celebrity spawn." 
Johansson has 'huge admiration' for working moms
In February of 2017, Johansson admitted that she was struggling with the formidable responsibilities of motherhood. "I have a lot of huge admiration for working moms," she told Entertainment Tonight. "I'm barely, barely holding it together." 
A month later, she shared her tips with E! News on keeping grounded while mothering. "Even when I was shooting [Ghost in the Shell] I was still nursing," she told E! News. "That is a very grounding [thing.] If you ever needed to return to yourself, that is a pretty wonderful way to come back to yourself when you go home," she said.
Further, she added, motherhood requires that sometimes, you must leave the pressures of work behind and focus on the moment. "You have to leave all that work stuff behind and be able to present with your kid," she said. "I am very thankful that's my reality at the end of the day." 
Johansson seems to have evolved as a woman and mother as well. In November of 2019, she told Vanity Fair that motherhood had influenced and informed her career in unexpected ways. 
"Now I have a child … not that I'm not career-driven now, but I guess I've been driven by other sides of my career in the past," she told Vanity Fair. "Maybe I was more concerned with a certain kind of visibility or exposure. And now I'm not as worried about that stuff. I'm in a good phase in my career where I'm able to actually wait for stuff that's right."
Her daughter adores her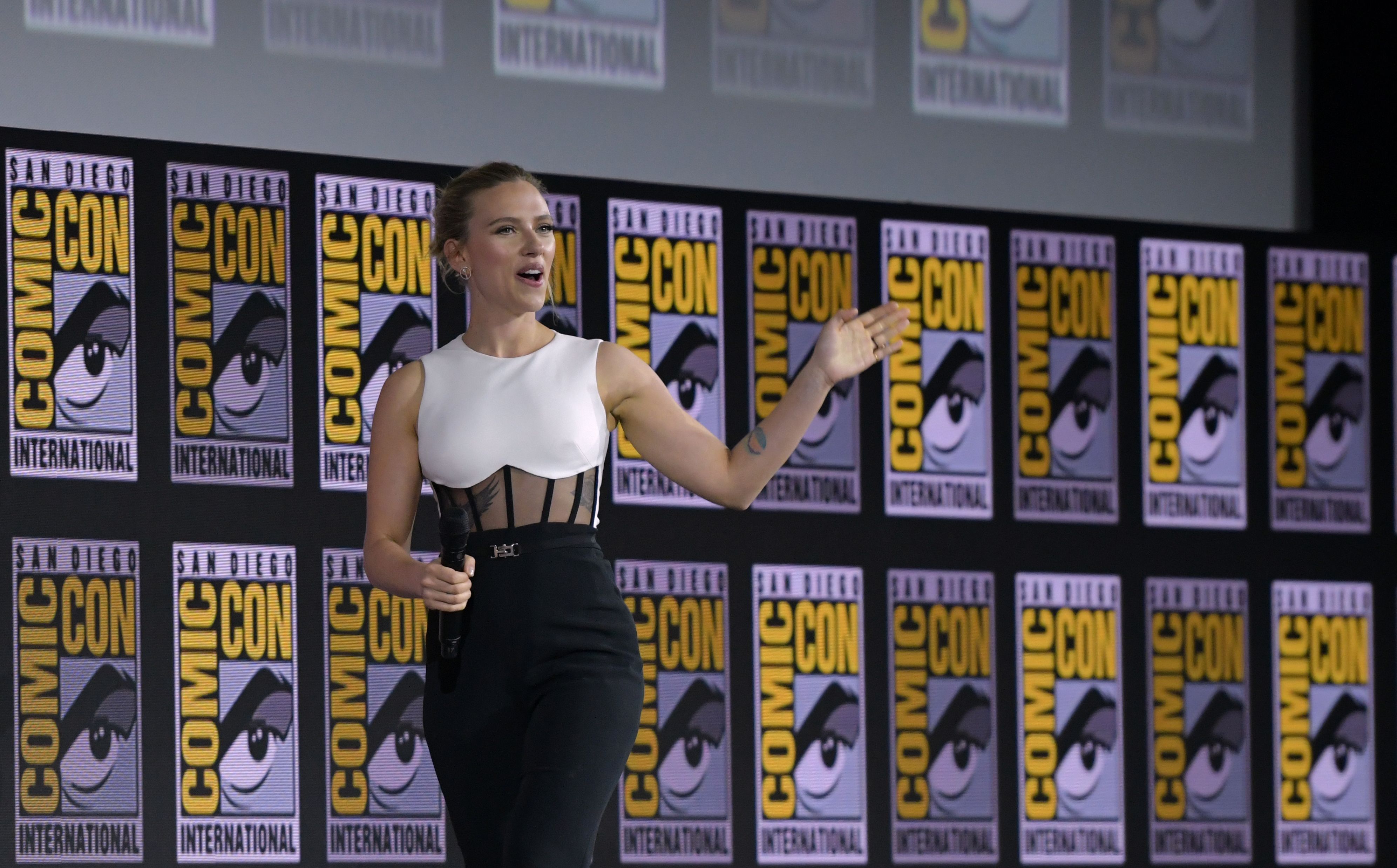 In an interview on The Kelly Clarkson show earlier this month, Johansson said her daughter Rose loves to "shadow" her. Which is wonderful, she said, until she needs a little time to herself.
"There's definitely times where she's on the other side of the bathroom door and I'm like, 'Rose, you gotta give me a minute!' Everybody needs their time," she told Clarkson. "But she means well and I'd rather have it that way than her wanting nothing to do with me."
As the arrival of her second child gets closer, Johansson will undoubtedly experience the same feelings she talked about with Barbara Walters in 2014. "The love is just unbelievable," Johansson said. "It's very overwhelming."