Scarlett Johansson Says a Prequel Black Widow Film 'Would Not Have Been as Substantial'
MCU actor Scarlett Johansson is finally getting her own movie with 'Black Widow.' She explains why now is the perfect time for the film.
After many years, Scarlett Johansson is finally getting her own standalone film in the Marvel Cinematic Universe. While Black Widow is something the fan base has been asking for for years, the resulting product is a bit different than what many imagined. Here's why Johansson believes now is the time for this kind of movie, and what makes it unique.
Scarlett Johansson has been a part of the MCU since 2010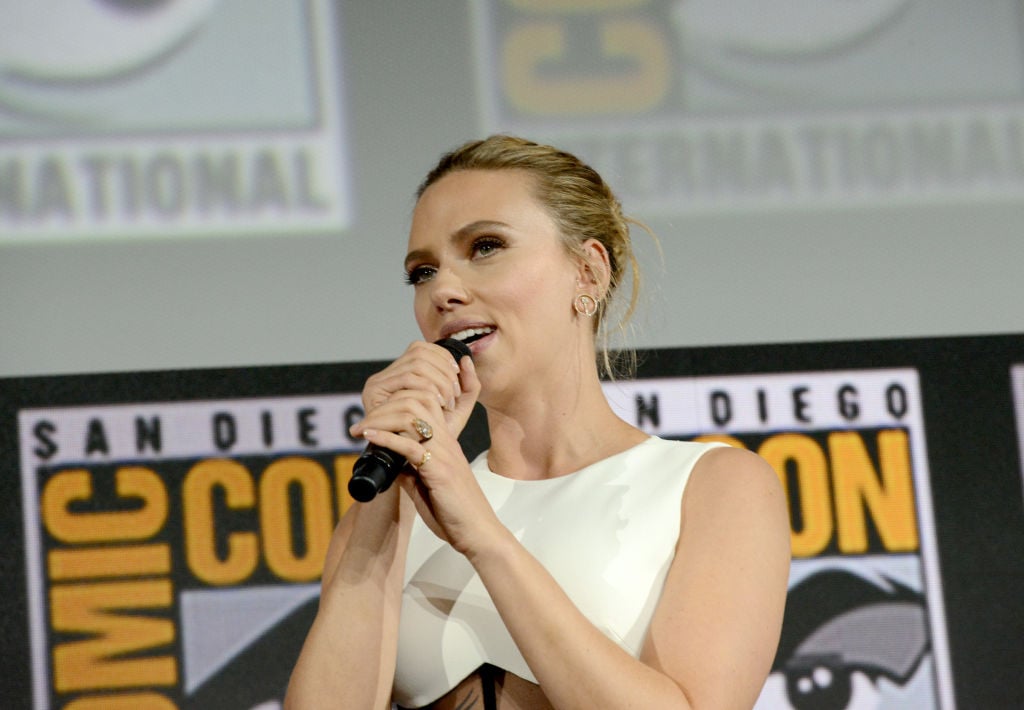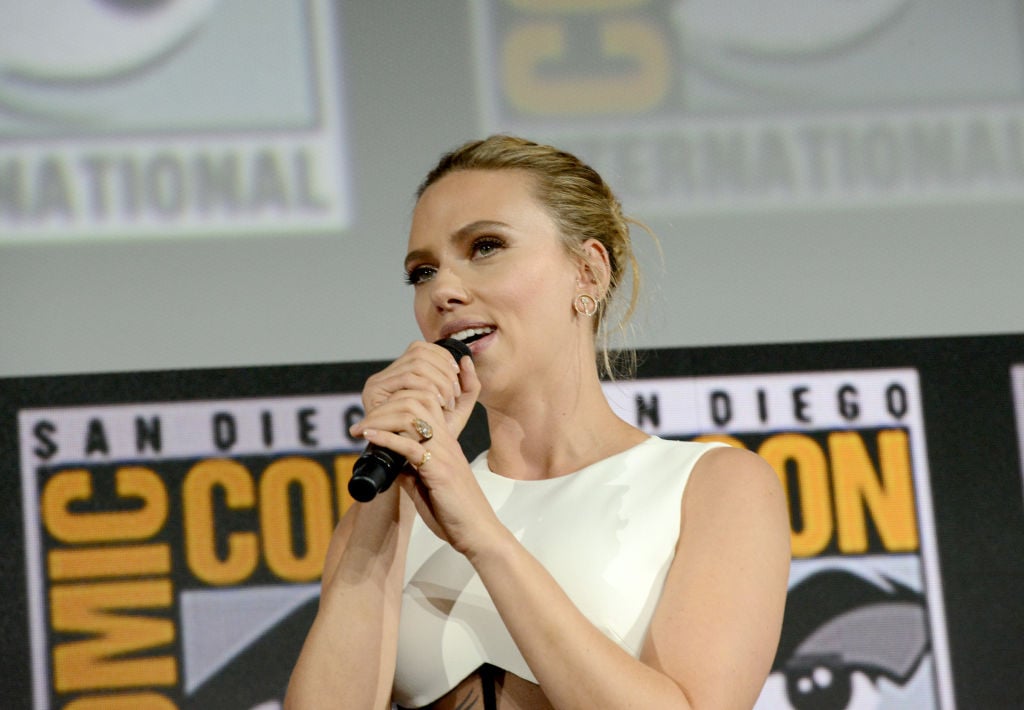 Johansson joined the MCU with 2010's Iron Man 2. Her character is eventually revealed to be Natasha Romanoff, a Black Widow super spy trained in Russia. She joins the team in The Avengers, and returns in Captain America The Winter Soldier, Avengers: Age of Ultron, and Captain America: Civil War.
Then, a new chapter began with Avengers: Infinity War. She fights alongside her chosen family against Thanos, and they lose. Years later, in Avengers: Endgame, she (alongside her best friend, Hawkeye) goes back in time to retrieve an Infinity Stone. There, she sacrifices herself for the cause.
Fans begged for a 'Black Widow' film
For years before Natasha's death, fans were eager for a Black Widow standalone film. And in a new interview with Entertainment Weekly, she explains that it was a discussion that began long ago between her and Marvel President Kevin Feige. After her departure, many thought it would never happen.
But Marvel had something else in mind. At San Diego Comic-Con 2019, the official announcement was made: Black Widow, which takes place prior to the character's death, was set to kick off Phase 4 of the MCU. The film is due out on May 1, 2020, ten years after Natasha's debut.
Why now is the perfect time for the movie
DC beat Marvel to the punch when it comes to female-led solo superhero films with the release of Wonder Woman in 2018. Marvel followed suit with Captain Marvel in 2019. And while many would have liked to have seen both studios put a woman front and center years ago, Johansson thinks now is the perfect time.
"For anyone who said to me, 'Oh, this [Black Widow film] should've happened five or 10 years ago,' I'm like, it would not have been as substantial. We just would not have been able to do it. This film is happening now as a result of what's going on in the zeitgeist, and I think it's pretty cool," she told EW.
Johansson's hope for the future of female superheroes
Black Widow is set to reveal a different side of the character we've come to know and love over the years. Johansson believes that it will highlight much of what makes Natasha special, emphasizing "her vulnerability" and her "emotional intelligence."
In other words, this isn't just any superhero movie: it's part of Natasha's immovable legacy. "I hope that this film continues pushing that boundary, so that we can actually have more female superheroes who are inherently female, and aren't just Batman in heels or whatever," Johansson said.