Scarlett Johansson Reveals If Her Daughter Will Watch 'Black Widow'
Scarlett Johansson has been a mainstay in the Marvel Cinematic Universe for over a decade. Since making her entrance in Iron Man 2 at only 24 years old, she's starred in numerous Marvel films such as The Avengers and Avengers: Endgame.
Just as her character, Black Widow, has evolved over the course of the years, Johansson has as well. When she first joined the MCU she was still an up-and-coming actor known for starring in independent films and stageplays. Today, she's one of the highest-paid actors in the world and lives a relatively private life with her husband, Colin Jost, and her daughter.
Johansson is normally pretty quiet about her personal life, but she talked about her daughter—and whether or not she'll be watching her upcoming Marvel film Black Widow—during a recent interview.
Scarlett Johansson's daughter won't be watching 'Black Widow'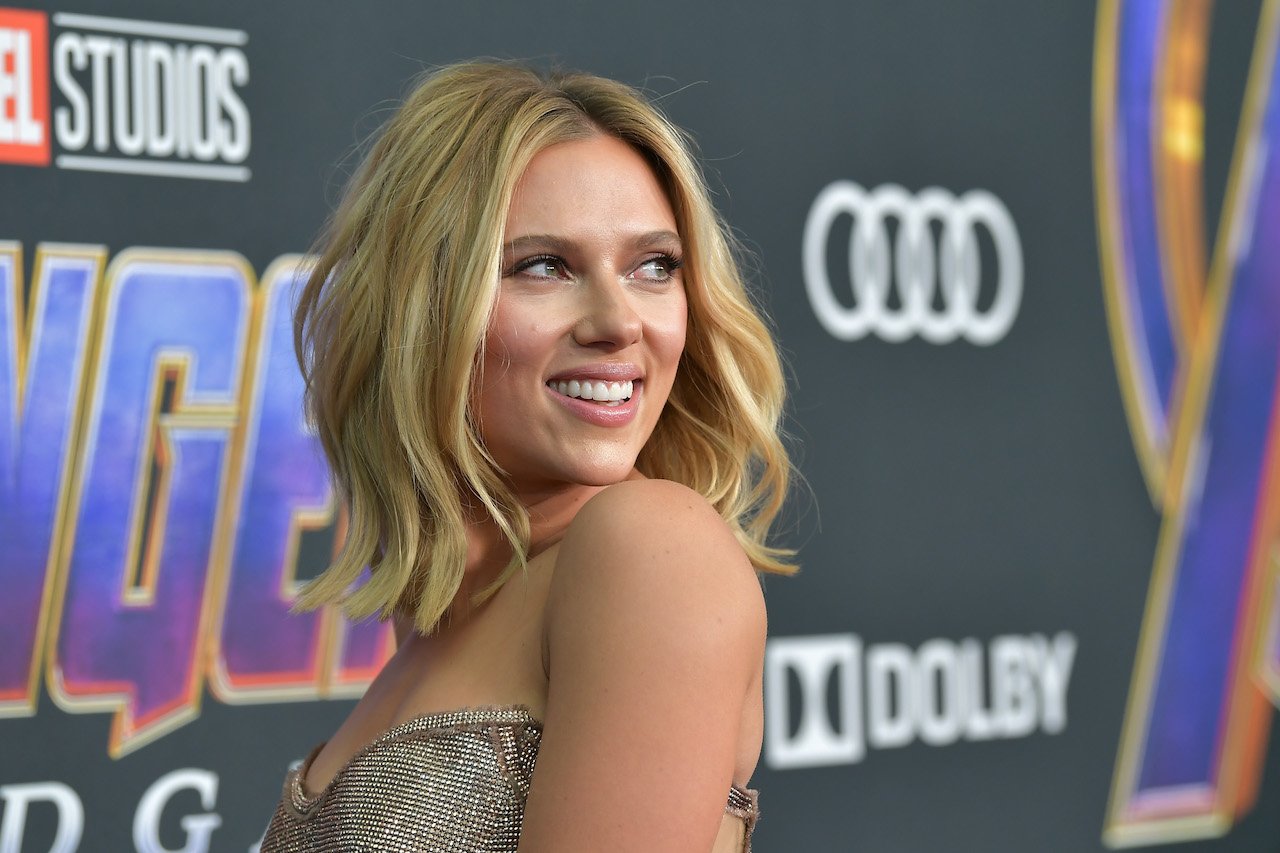 RELATED: 'Black Widow': Scarlett Johansson and Florence Pugh Became Close Friends While Choking Each Other Out — 'It Ended Up Being the Perfect Ice Breaker'
Johansson revealed that her daughter won't be viewing Black Widow during a conversation with Access, noting that her young age makes it hard for her to sit through more mature live-action films.  
"She's not gonna be able to make it through this one, no," Johansson said, smiling. "She's too little. She's too little. I mean, I tried to watch Star Wars with her, and the minute a Stormtrooper came on—which is basically a minute, two and a half—she was like, 'I'm—no, I don't like this. This is too scary. No.' Gotta stick with animated movies right now."
With her daughter being so young, there's only been one live-action film she's been able to get her to watch.
"We made it through Back to the Future, and just explaining the timeline was enough," Johansson added.
The 'Avengers' star says Natasha Romanoff's journey mirrors her own
During the interview, Johansson emphasized how much she's changed since she first joined the MCU.
"It's been, really, a very unique and super rewarding experience. I mean, I started in Iron Man 2 and I was probably 24 years old. And I'm in my mid-30s, I have a daughter, I've worked on myself as a person. As an actor, I've hopefully evolved in some ways, I think."
She also observed similarities between her journey and her character, Natasha Romanoff's.
"[I've] had this opportunity, this very unique opportunity to have this character's journey partly reflective of my own journey, which has just been, again, very rewarding and I think this film is the culmination of all of that growth and I honestly am so proud of it. I really think that it delivers. It's a movie about women lifting up other women. It's a film about survival, it's a film about self-forgiveness, and those are all topics I feel we would be amiss to not recognize."
Natasha Romanoff has more compassion in 'Black Widow' than in previous Marvel films
Specifically, in regard to Black Widow, Johansson noted that Natasha Romanoff has grown to be more compassionate than in previous Marvel films.
"I think Natasha has a lot of compassion and that's not necessarily what I would have anticipated when we were filming Iron Man 2 or Avengers or whatever. You've seen glimpses of it and it's developed over time, as we've been able to bring the character to the forefront in different installments, but she's a very compassionate person and that passion is actually what drives a lot of her decision making. I mean, she's also practical and pragmatic and I don't think those two things have to necessarily work against each other. That part of her is what really touches me.
Black Widow will be in theaters on July 9.