Scarlett Johansson Says Baseball Is a 'Sore Subject' With Fiancé Colin Jost
Celebrities may live in a world apart from the rest of society, yet in a lot of ways, they're just the same as the rest of us. For instance, plenty of celebrities get fired up about their favorite sports franchises.
One of the most popular teams among celebrities is the New York Yankees, who boast superfans such as Denzel Washington, Adam Sandler, and Jay-Z. Another outspoken Yankees fan is actress Scarlett Johansson.
In fact, Johansson loves the Yankees so much that she's apparently willing to risk her relationships with both her family and fiancé Colin Jost. Here we take a closer look at the celebrity couple while investigating the rift that their differing sports fandoms have brought between them.
Who is Scarlett Johansson?
Johansson is one of the most famous actresses in the world today. At just 35 years of age, Johansson has already built an extensive big-screen resume, thanks to the fact that she made her film debut at just nine years old.
Johansson grew up in New York City, where she took acting classes at the Lee Strasberg Theatre Institute and the Professional Children's School. Her first big break came at age eight when she starred in the off-Broadway play Sophistry alongside Ethan Hawke.
Her first film appearance came the following year in the Rob Reiner film North. She continued to get more movie roles in the following years, with her breakthrough performance coming in the 1996 feature Manny & Lo.
Other critically acclaimed performances followed in The Horse Whisperer (1998) and Ghost World (2001). Unlike a lot of child actors, Johansson was able to successfully transition into adult roles, beginning with Lost in Translation and Girl with a Pearl Earring, both of which came out in 2003.
Over the next few years, Johansson established herself as one of the most versatile actresses working today.
Johansson has been married twice. From 2007 to 2011, she was married to Canadian actor Ryan Reynolds. In 2012, Johansson began dating Romain Dauriac, the owner of a French advertising firm. The two married and had a child together in 2014, before separating in 2016 and finalizing their divorce in 2017. Soon thereafter, rumors got out that Johansson had become involved with Jost.
Who is Colin Jost?
Jost is a writer for Saturday Night Live since 2005. As of 2012, he has also served off and on as one of the show's head writers. Since 2014, Jost has also appeared on-screen as one of the anchors for the show's "Weekend Update" feature.
Although the seemingly mild-mannered Jost is a core part of the SNL team, fans of the show have never quite warmed to him. In fact, he has been the object of significant amounts of fan animosity.
As one ruthless commentator put it: "Jost is nothing less than the epitome of white-male mediocrity, an empty vessel who is handsome (but not that handsome), smart enough (but not all that smart), and, well, passably funny (though only if you grade on a generous curve)."
Nonetheless, Jost obviously possesses enough charm to have successfully wooed Johansson. The two began dating in 2017, and two years later word got out that the couple was officially engaged.
Scarlett and Colin don't see eye-to-eye on baseball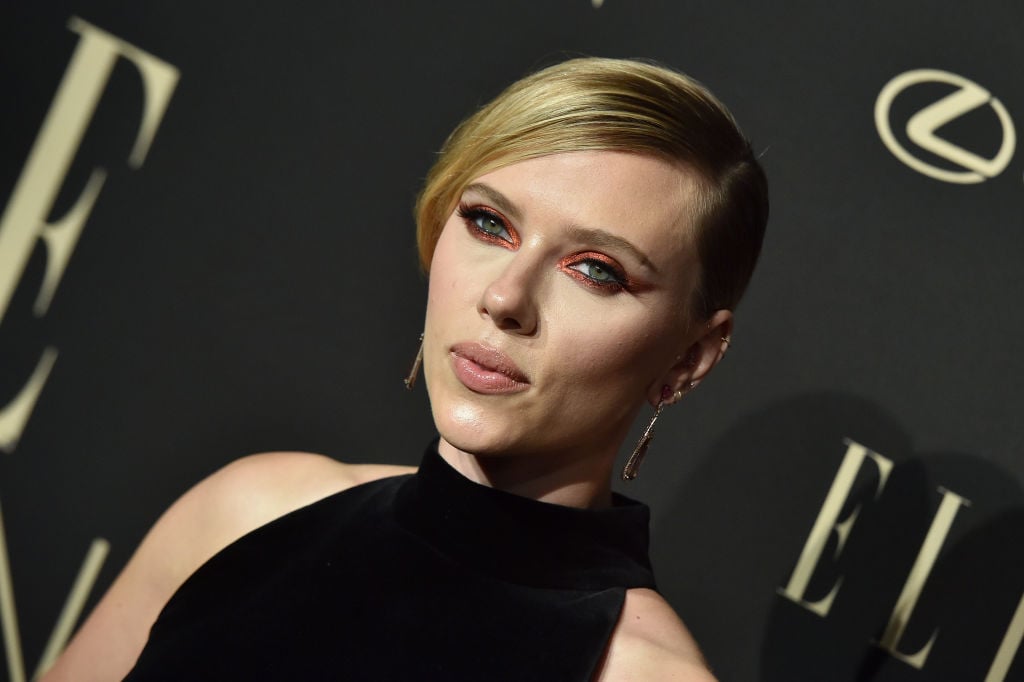 Like Johansson, Jost also grew up in greater New York City. Unlike his fiancé, however, Jost is decidedly not a Yankees fan. On the contrary, he has rooted for the cross-town New York Mets his entire life.
"They were killing it when I was in high school," the actress told Parade. "They had this incredible all-star team."
She also revealed she was a huge fan of Derek Jeter. "I loved him," she said. "I used to keep his rookie card in my wallet!"
Johansson was asked about how Jost's alliance was different and the actress kept it real.
"It's a sore subject," she said. "He just told me that he'd rather see the [Boston] Red Sox win than the Yankees win. Like, what?! I said I was just going to ignore that."
However, Jost's preference might earn him extra brownie points from Johansson's family, who are also obsessed with the Mets. With Jost on board, maybe they will finally have the sway they need to turn Johansson away from the Yankees once and for all.