Scarlett Johansson Says Becoming a Mother Changed the Way She Thinks About Her Acting Career
These days, Scarlett Johansson doesn't worry so much about "a certain kind of visibility or exposure." And it's all thanks to becoming a mother following the birth of her daughter, Rose, in 2014.
Scarlett Johansson is a two-time Oscar nominee. She took the No. 1 spot in 2019 as the highest-paid Hollywood actress earning a whopping $56 million thanks in large part to her role in Avengers: Endgame as Black Widow. And in the last year, she's starred in not one but two Academy Award-winning films; Jojo Rabbit and Netflix's Marriage Story. 

Her personal life is just as filled with activity as her career in the entertainment industry. She's a single parent to a 5-year-old daughter named Rose. Plus, she and Saturday Night Live's Colin Jost announced their engagement in May 2019 shortly after the premiere of Avengers: Endgame. The two made their red carpet debut as an item a year earlier at the premiere of Avengers: Infinity War in 2018.

Scarlett Johansson had Rose in 2014 with her ex-husband
Before getting together with Jost, whom she first met more than a decade ago during a hosting gig on Saturday Night Live, Johansson had been in a relationship with French journalist-turned-entrepreneur, Romain Dauriac. 
The couple kept their relationship largely out of the public eye with Johansson rarely discussing her personal life during interviews (something she pretty much still does). Sure, there had been the occasional photograph snapped of them in public but for the most part, they kept their relationship under wraps.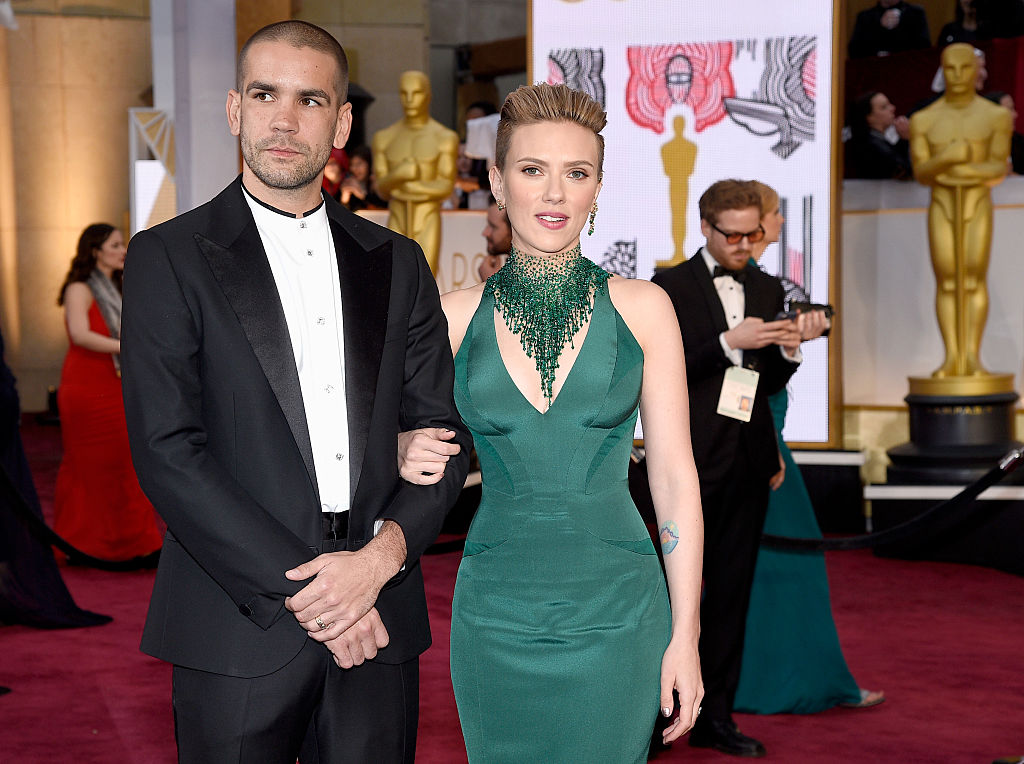 In 2014, the two not only welcomed their daughter Rose but they also got married in a private ceremony. Three years later in 2017, they divorced however the heartbreaking experience served as inspiration for Johansson's role in Marriage Story.  

Johansson's approach to her acting career is more care-free
During an interview with Vanity Fair published on Nov. 26, 2019, 35-year-old Johansson sat down with the publication to discuss her time in the entertainment industry as well as her most recent projects. 
In a rare moment about parenting, she explained how her feelings regarding her own acting career had shifted since becoming a mother. Her priorities had simply changed.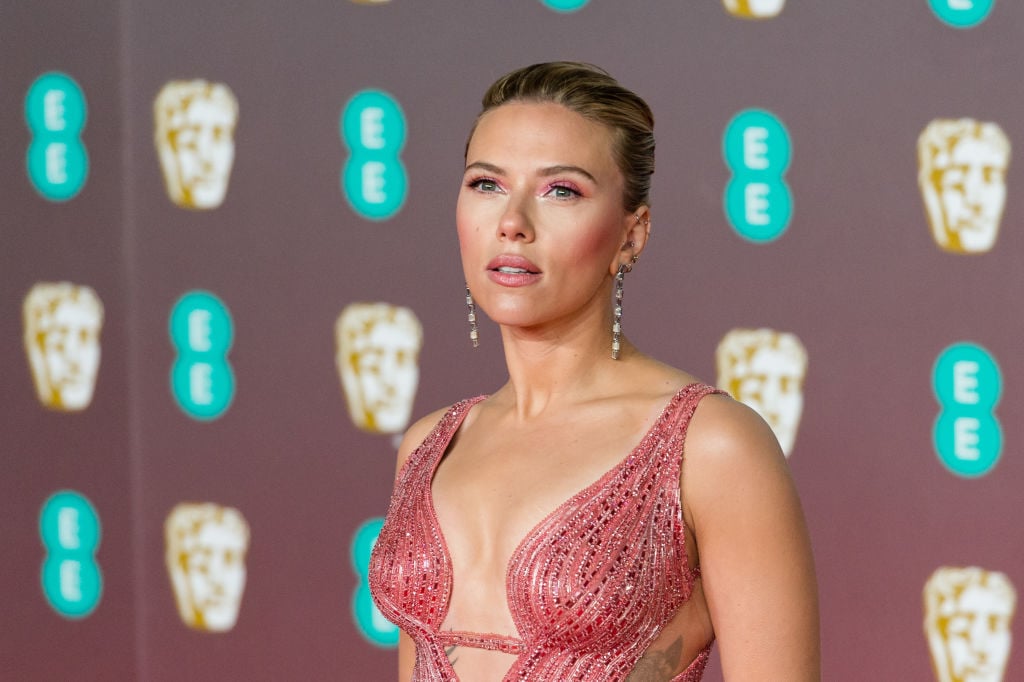 "Now I have a child…not that I'm not career-driven now, but I guess I've been driven by other sides of my career in the past," she said. 
She continued, saying what used to occupy thoughts no longer takes up space in her brain: "Maybe I was more concerned with a certain kind of visibility or exposure. And now I'm not as worried about that stuff. I'm in a good phase in my career where I'm able to actually wait for stuff that's right."
She admitted to sometimes getting lonely as a single parent
In another interview with USA Today published a month earlier in Oct. 2019, Johansson once again spoke about parenting, specifically the struggles of raising a child as a single parent. 
"I've felt in the past – there's such a loneliness to being a single parent," she said, according to USA Today. "Obviously, it's a lot of many different things at once, but there can be a loneliness and this constant feeling of doubt, that you don't know what the h**l you're doing and you don't have anyone else to bounce it off of."
She continued, saying it can be isolating being with a child without any other adults around.
"You're also spending a lot of time alone with a child, without the company of another adult, which is hard for long periods of time," Johansson said. "You maybe have doubts about your life: How did I get here? It's not all the time … but those moments creep in, and they creep in at weird times."

Next up see Johansson in Black Widow, her Marvel character's own stand-alone feature film, due out April 24, 2020, which the actress says is unlike any other Marvel movie thus far.